Today is the 14th and it was really a special day a year ago with the NINE of us. It was a night where shocking TRUTHS were revealed, daring DARES were dared and ONLY 95% of absolute vodka was finished. And till this date, the remaining 5% is still lying in THAT bottle.

Wanted to do the same thing this year again, just so to keep OURSELVES updated. haha! but it happens to fall on a monday and not all NINE are around now. But still, its always nice to commemorate this day on our blogs. =D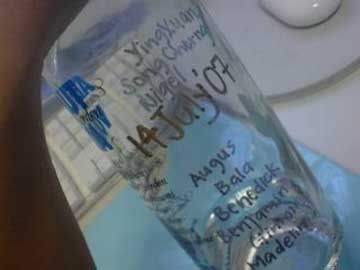 the NINE of us.

There wasn't any special occasion on why we all met up at yingxuan's place, but we just decided to chill, play cards and drink, which turned out to be FUNNN!

Last year, i post up the photos. but the TRUTH were left in that room.. This year, dear Yingxuan decided to dig out that dusty folder and blog the photos out! CLICK HERE.
As for me, i dug out my archive. =p CLICK HERE.
Actually my entry was OK lor! Cause i didn't post out the forfeit photos! LOL.


That day when i was over at Yx's place to help her, we decided to play with the mac.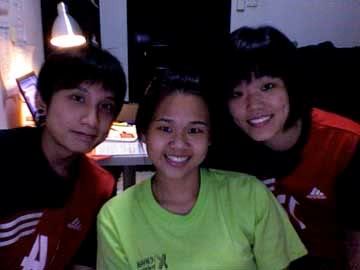 The very NORMAL us. =))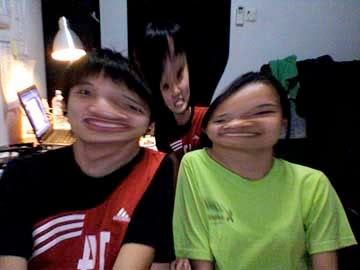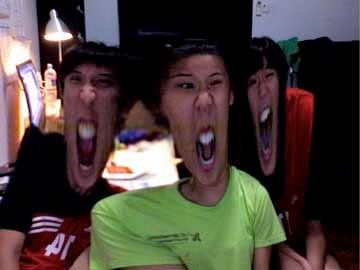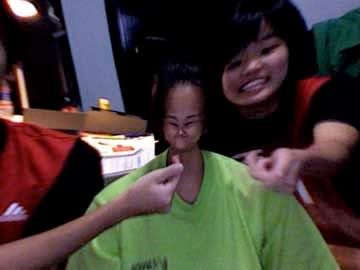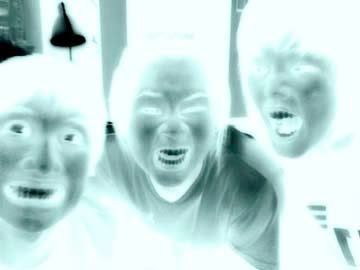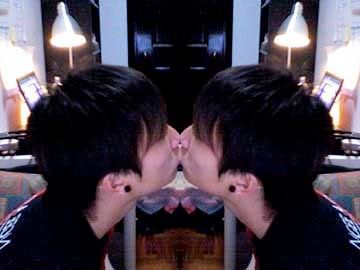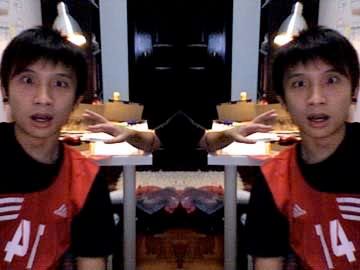 We decided to each do something funny.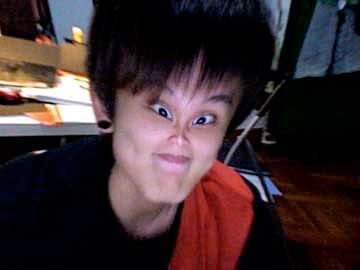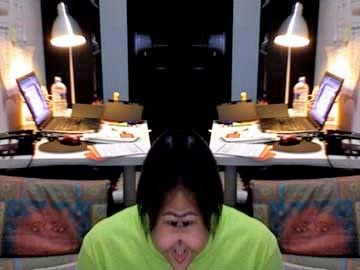 Not very satisfying and funny......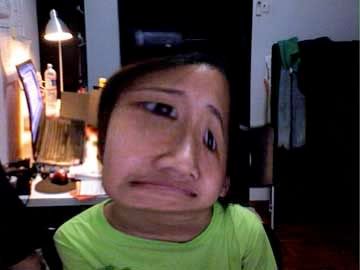 one more shot......... not bad~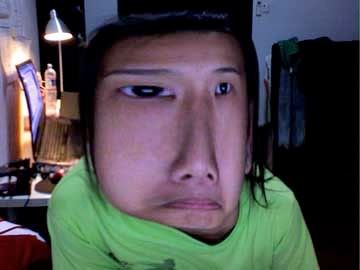 HAHA.. good try!



as
for
me
.
.
.
hmmmmmm
.
.
.
.
.
i totally owned them
.
.
KILLED THEM!!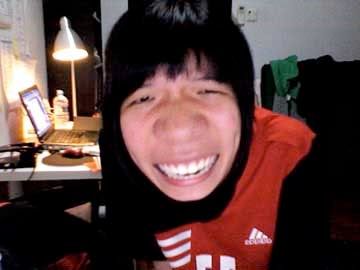 THIS IS NOT MADEYLIM!!!! *protest*



P/S: you may not click on the "X" at the top right corner.