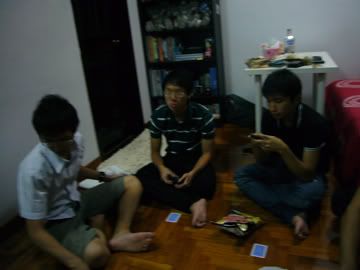 Game of Murderer at Yingxuan's Place.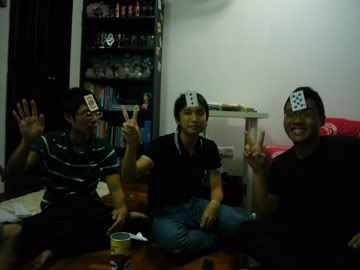 Indian Poker - leaving behind oil stains on the cards.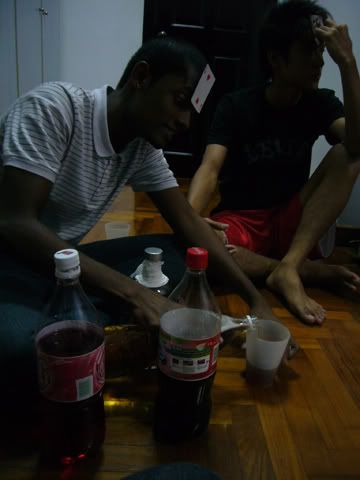 Our "bartender" of the day - Bala.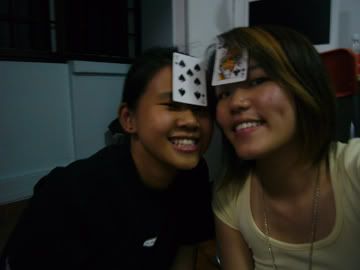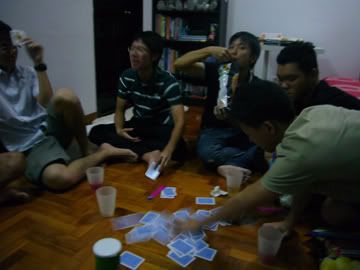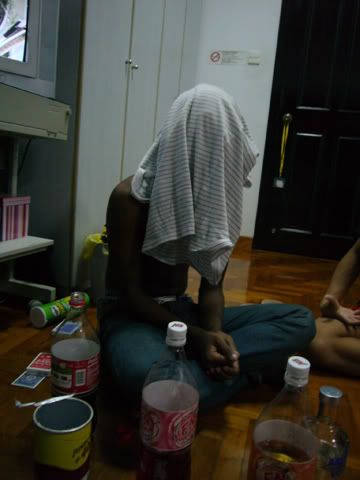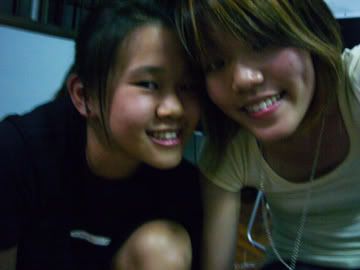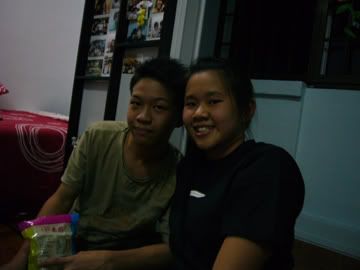 Nigel and Yingxuan.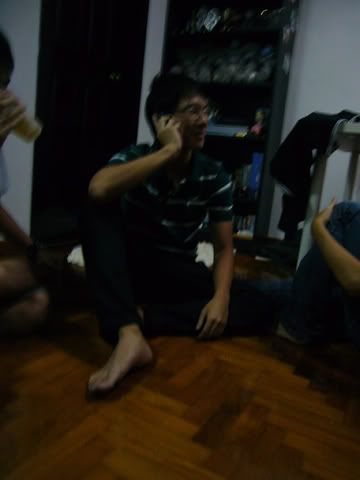 Ginmin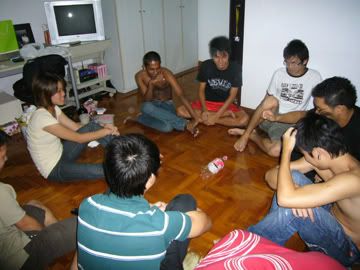 True or Dare.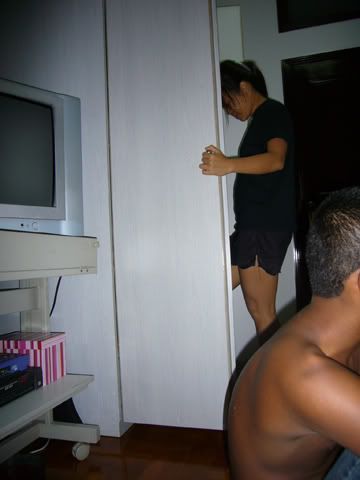 And the DARES were to cross-dress in yingxuan's clothes.
They became lady boys.. And we had TONS of photos to be evidence. LOL.
Every guy that walked out from that bathroom, we had a great laugh till i felt like my stomach was overturning.

PHOTOS SEALED IN MY FOLDER. READ BENEDICK's BLOG IF YOU'RE DAMN CURIOUS!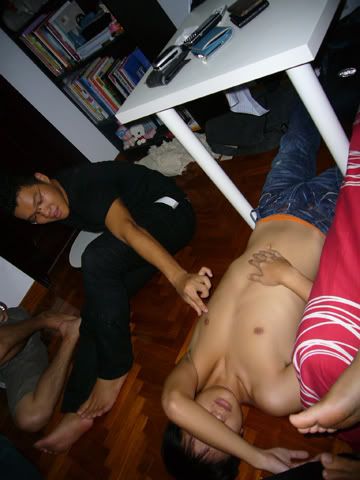 Benedick Fell into his lalaland once the games stopped.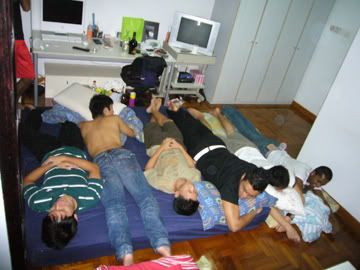 And the beds were moved in for the guys to sleep.

While i slept on the side of the bed, with yingxuan in the center and song on another side. =)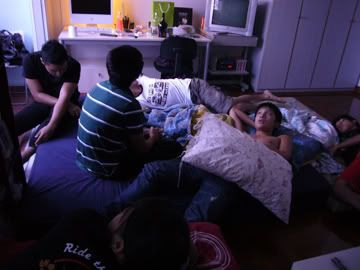 And everyone woke up at 10am. Cheers in the morning!