Had my last I&E class today. Hoooraysss..!!
Dont have to face that teacher anymore. Yawns! he wasted our time there. The assignments online were suppose to due on SUNDAY! and he insisted we clear/finish it today, if not no presentation were allowed. So we wasted our time there, trying to get hold of the FEW laptops.

Class ended at 4pm. Went down to Yingxuan's place. As usual, lost on the way in. HOHOHO.
Handphone was a great help, so i went in and waited for her to be home.
Watched the movie Notebook (a slow movie, so no comments) then she taught me to do something! Hmmm.. it shall remain as a secret for the time being =)
Anyway, thanks babe! I hope it will turn out nice....

Reached home, phoned. Watched ladder49 while mum's back on my computer playing the game. Bro's Home already, so she dont dare to disturb him.. Haha.. poor me again~

Cried for the show.. very sad ending that i did not expect.

LONG TIME SINCE IVE CAM-WHORE? Hmmmmm.....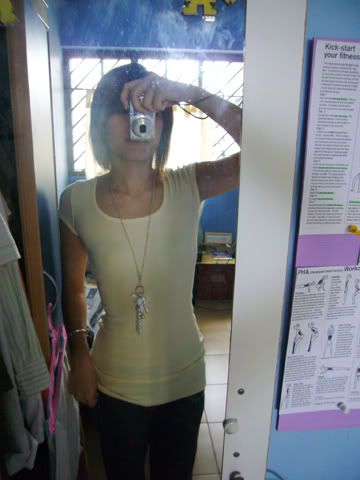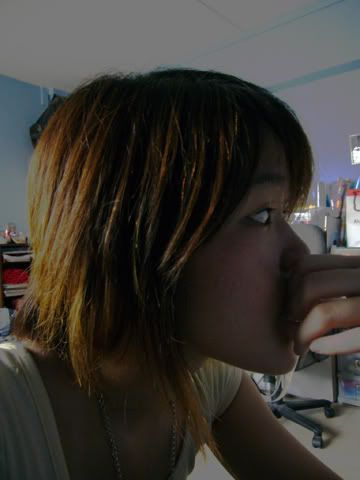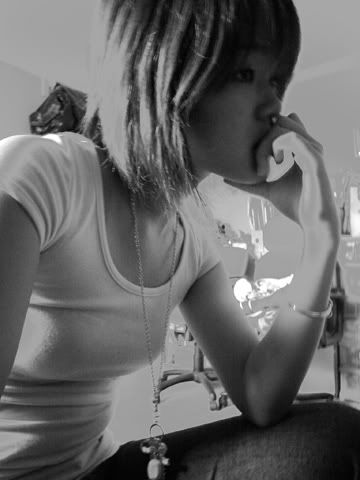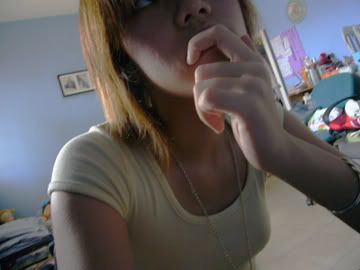 Darling's booking out early tomorrow! He got recording and im excited to see him in action again!
And after watching the show just now, i felt its a blessing to be able to hear him say good night to me everynight.