HEY EVERYONE!
IMPORTANT!!!
I am currently doing a business project and I need your help to fill in this survey. I need to have a 20 page report out and handed in on monday, and i need your responses badly. Im actually doing on laptop skins. Sooooo.. yah~ if you're a poly student, just help chip a part into my project yea? Cause its the only way i can extend my report length (a way of cheating though. HAH!)
It will take less than 10 minutes of your time. Thank you for helping out. =)
Click Here to take survey


Thanks to Ivan's Morning call, i manage to wake up in time for ECD class. Thanks Dude!
Darling reached studio at 3pm. So Rainiee accompanied me to stay inside. listened to Darling play and i love the song darling wrote - July. Gossh.. i love the tune of it.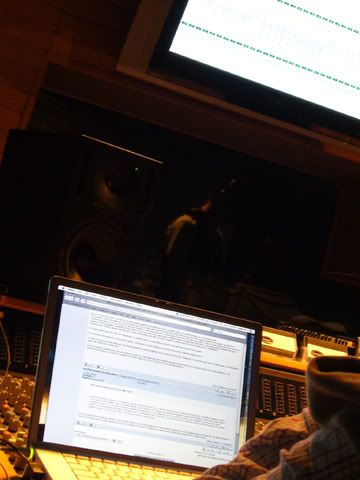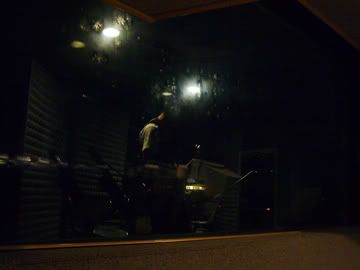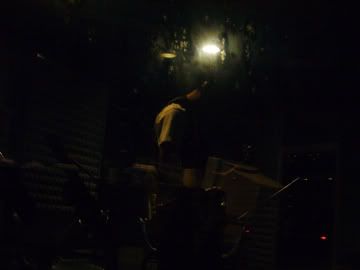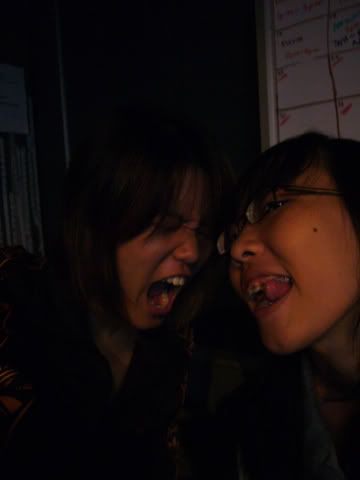 Had my dinner with Jiesheng and Kahkian at market. Chatted and after that, i bought tons of tibits! partly was because they were cute!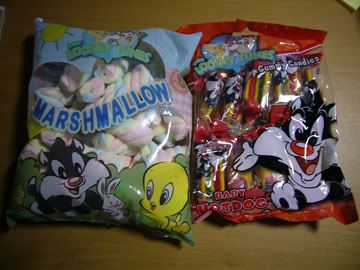 Get what i mean? Slyvester!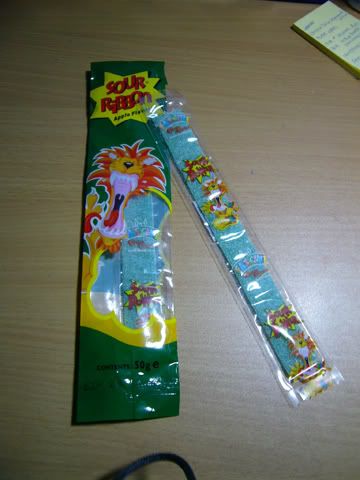 Kahkian bought this for me and i think its so cool cause the strips are packed individually. no more troubles with the sugar!

Poor kahkian still with his knee brace, but the good thing is, he is walking faster than before. Hoho.. so after his countless "begging".. i decided to be a nice girl and walk home with him. Took a bus from his place then homed!
So its a lonely friday night cause some asshole sabo-ed my darling and he was called to book back into camp at 730pm. THEY WERE all suppose to book out tml 11am. But baby has his recording to do, so his kind-hearted mdm let him out early at 2pm and gave him the gate pass for sunday. But that asshole complaint..... -.- ARGHS! Baby's pissed, im pissed too, but sad that it was suppose to be our friday night date w/o me working. =(
And the poor brownie is sitting quietly in his refrigerator. He didnt have the time to taste it, but i guess the verdict will be out tomorrow!
Anyway, hope to meet my baby this weekend even though our plans are quite packed.