Turned myself missing since that day. And now i'm back!

Wednesday, it was the start of Po-lite. And NP VS. TP to start off with. Quite a bad thing and we lost. But i felt NP played well, just need more practice and ENTHUSIASTISM.

Wednesday met up with Isaac for Lunch somewhere near NP after my test. Was looking at the menu when he randomly ask if i want to drink wine and eat steak anot. LOL. So we started talking about it and decided to go with that idea! SO RANDOM LAR! Its the first time i drink something alcoholic in the day.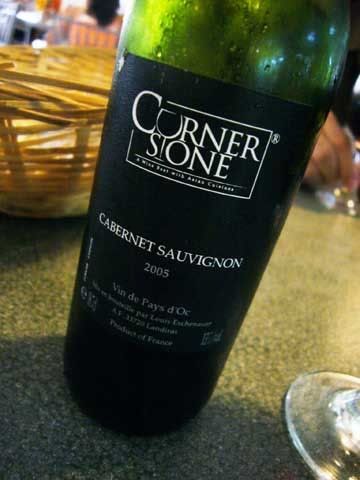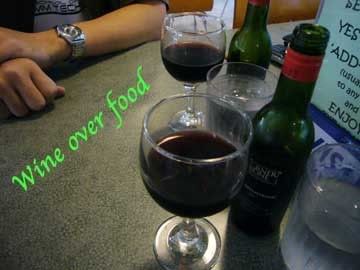 They were in those small small bottles that would be finished within 3 pours. It was really nice.

And even nicer when it was Isaac's treat. Thanks dude! =)



Went back to school and took the school's bus to TP!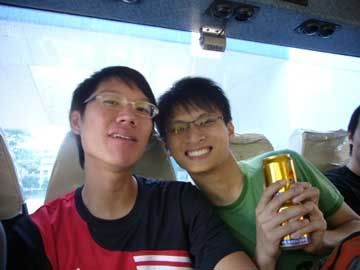 Guys also had match against TP so we all shared the same bus!



hugging 2 redbulls.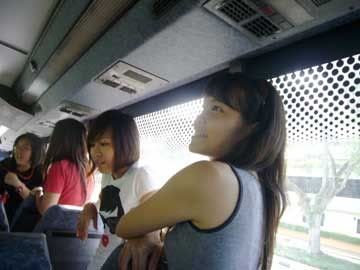 The girls just kept standing up and talking on the bus. Yuting and Sichyi was watching movie on my laptop while Yx, me and the rest kept playing PSP - DJ MAX!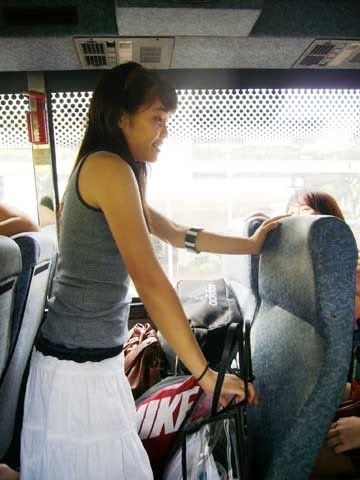 We were telling sichyi that she was acting INNOCENT! It is the first time i saw her in such a long skirt. LOL. We kept proclaiming that she wear till so innocent to attract TP guys. =p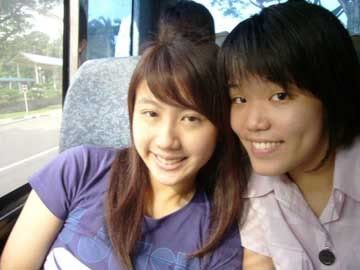 Yuting!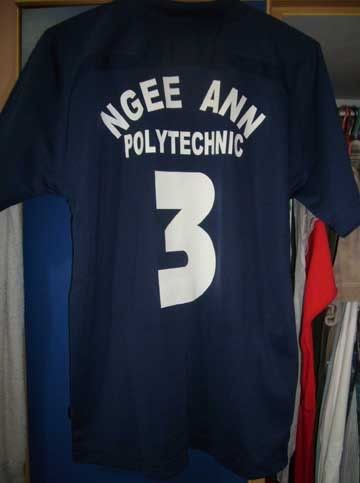 Got there and recieved our jersey. Hmm.. must be wondering why its not no.11 right?! haha.. Cause someone took it before me le and she has a higher priority so i was left with some weird weird number to choose from..... no.3 not bad lar! A nice start to begin with! Might make me fly in court? hehe..


Thursday i finally went for Club training and had the FEEL to play. But heaven wasn't on my side and it started to rain at 7pm with a loud roar. *curses* So i and ben were trapped in school but yingxuan was so nice lar! She drove from home to pick us up and headed to SengSiong to grab snacks! We bought the usual and even MORE..!

Headed back to yingxuan's place and watched 9pm volleyball show tgt. Helped her with her project which was regarding marketing. Gin left at 11pm. I left at 2am. Ben stayed over dozing off. Yingxuan slept at 7am. Haha.. i'm glad i helped! =)

Friday i went to the hospital to visit my grandma.

Sister came back from malaysia with a very very nice gift for me!!


happy face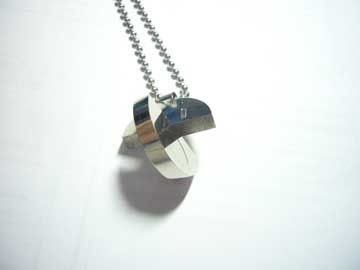 Twist it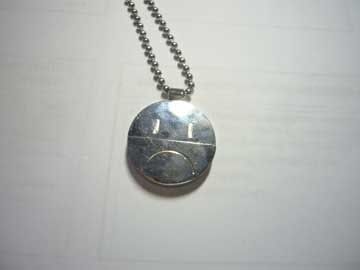 and get a sad face.

NICE?