Although i did not take part in the RADO's media launch event in Beijing, but i got the photos in my hands. Helped my colleague do the post report and i had my eyes glued on to some models. The females were real pretty. But only ONE male model caught my eyes. LOL.

His blue electric eyes are so....... mesmerizing?
Anyway, i cropped his face (taking away the watch part) and then i change my desktop picture. The next moment, my colleague found out and she screamed to the whole office to come see my desktop picture. LOL.
So yea, the last thing you see is all of them crowding around my table at the small corner of the office.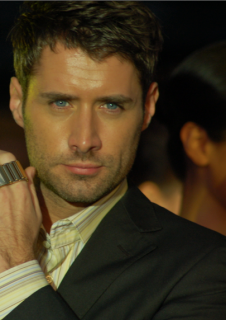 On a second thought, he looks quite old. But seriously, the rest CMI. This one is the only one that i feel can bring out the RADO feeling. =x


Oh yea, Madey is happy today. She got a parcel from someone in Singapore. She stripped the parcel apart and got named a naughty girl. Her friends now say she won't get Santa because she opened her xmas present before xmas. Hmmmm.. i think Santa won't mind right? Cause Madey is going to spend her xmas on the train to Xi An. So yea, the parcel was filled with many little things. And it certainly brightened up her day.

P/S: Ben, don't be sad about your TP. You can do it. And i miss you too. Please stop bullying me when i am back. =X