WEEEE!!!
Lots of XMAS XMAS XMAS mood in me now.
YIPPPEEEE!


FIRST, this is the 1000th entry on madeylim.blogspot.com. keep blogging madey~ And i will have a good laugh whenever i look back at the archives!

SECOND, it is like ICE AGE now. yes, negative temperature in Shanghai and it definitely gives the XMAS mood a PLUS sign. No white xmas for us because Shanghai won't snow in December. hoho.

THIRD, Tomorrow is xmas eve and i was hoping to get my butt to a church to feel more of the festive occasion but i guess i can't. Cause i will be heading off to Xi An tomorrow and the counting down of xmas will be done in the train. About 15 of us heading down to Xi An and it will be an est 14hours train ride. So i guess we will be singing "FROSTY THE SNOWMAN~~" on the train and we will be exchanging gifts. Coming back on Sunday.

FORTH, i will be missing out on my family's xmas party on the 26th. But no worries, i have gotten their love. Esp from my sister and brother. Thanks to my dearest, i love the gifts. Although i wish i can see the food through the web cam, but lets forget about it..... makes me more "gian" to get home and wipe the food away! haha..

LAST, I AM SO HAPPY TODAY. Yes i am. Cause i recieve another 2 xmas gift from Singapore. One came in in the morning and my office manager gave me an envelope with my english name on it. I was a little shock but i recognised the handwriting! It is from my brother! Opened and i saw this!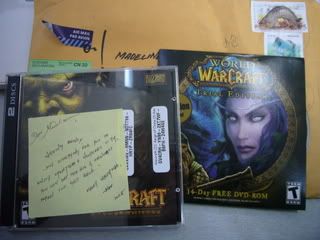 For i moment, i thought it was christmas caroling CD. HAHA! the next moment i realise it was a game CD. Then i though it would be pirated. But then again, i read the note and saw the key gen, i skipped around cause it is REAL! *okay, i am a slight gamer* Shhhhhh.


Afternoon reach and i went out for lunch. When i came back, another Singpost parcel sat on my desk.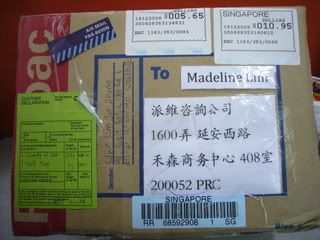 From Uncle Edwin. =D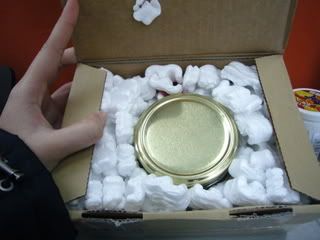 Sticky Candy of Santa's Mix and a cute keychain! It is so cute and i felt the Singapore warm so i called him and said thanks.

I munched on the candies the whole day and shared a little with my colleagues. Nice nice..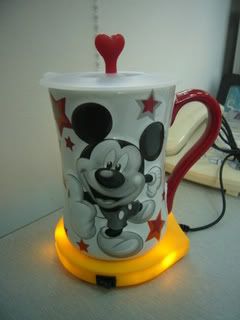 This set of gift is what i received yesterday. It is RED. It is MICKEY. Can't help but love it. There are others in the parcel, but secret!

I mean, with so many many gifts even though i am afar... why would i feel lonely anymore. This xmas is really different and it is definitely a BLESSED CHRISTMAS.

Thank you guys, lots of love to all. Miss you.


P/S: So far... I have a Singpost Registered letter (from brother), a size 1 parcel (from Uncle Edwin), a size 2 parcel (from my sister) and a size 3 parcel from XXX. hahaha! It is like a collection in my cardboard now. If i ever receive a Size 4 or size 5, i think i will laugh till i drop dead. =X