Life after work is kinda monotone for me.
I would be too lazy to go around shopping.. So i end up walked around the shops at my house area. Probably get my dinner and see the little shops that sells boots and clothes.

I bought my boots from one of this shops and the thing that supports the heels dropped out last week. Darn, can't find a cobbler around here. So i went to make friends with the auntie and i have asked her to help me go to the cobbler when she is free to help me fix the shoes and i will pay her the money while i am out of town this weekend.

Oh! I am heading outta Shanghai this weekend. Tell you where i went when i am back! =)

Anyway, i sat in her shop for an hour talking to her.. She is so nice to chat with. And of course, she knows my business idea and is willing to be my supplier. What i like about her shop is that she sells shorts and very nice boots. Spacious enough and has a fitting room. Ye know it is hard to find a shop by the roadside with a fitting room. PLUS! She says that if we can be good partners, she don't mind continuing the partnership even if i had head back to SG. Nice auntie lor!

So here i am sitting in my dining area having my burger (as dinner). Its raining outside *Yawns*


Outdated photos!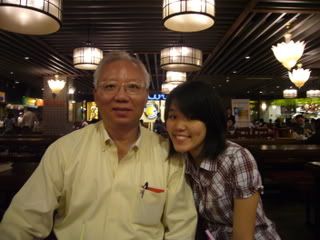 This is uncle Meng Kee. Desmond's dance partner's Dad. He travels to and fro from Singapore to Shanghai every month. He is one rich guy that has his own chauffeur, so he brought us out on a Sunday 2 weeks ago. And not to say, we were all driven around shopping and eating!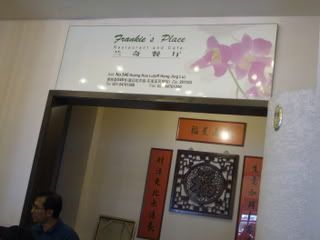 He brought us to this cafe that is owned by a Singaporean and sells all Singapore food. From Carrot cake to oyster ommelette to ang gu kway to zui kway to teh tarak. LOL.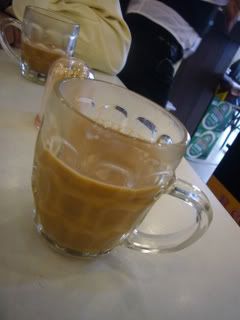 Shiokness!

There were alot of Singaporeans in the restaurant too. And they were all working in MNC company and one of them was the Sports Director for the Shanghai Singapore sports association. So yeap, we made friends with each other immediately.

Then we bought some winter clothing and he told us what is the average price we should pay for the apparels. I can say that i learnt alot!

The coolest thing was we became a VIP member for this DVD shop. This DVD shop doesn't sell those Lousy quality DVDs. Their packaging are those with box and covers and of course, no chinese translated titles on them. Almost look so real, but without the qualified sticker behind. Ye know, that shiny shiny one! hahaha..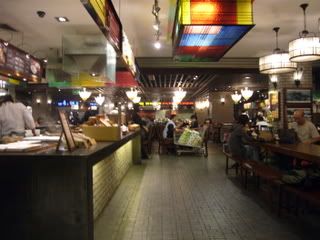 Guess what is this place?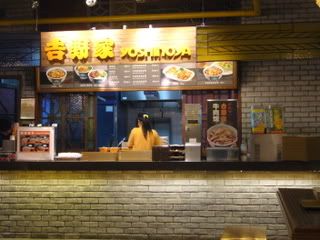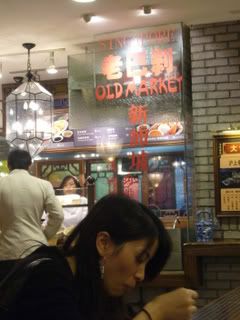 Super like Singapore Food Republic style.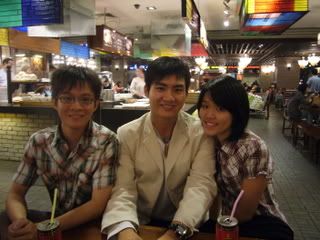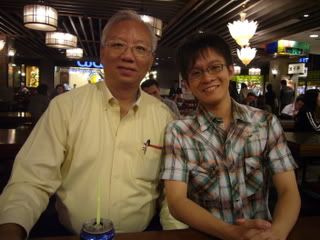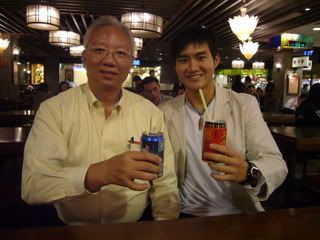 Went shopping and i went into this shop that does a workmanship on covers. Covers like photo album, organisers, photo frames and etc. As long as its clothe, they will do it.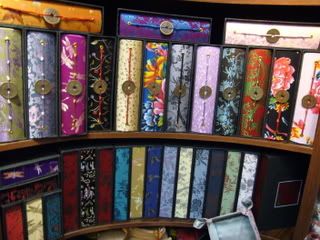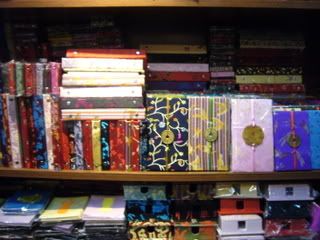 Their goods.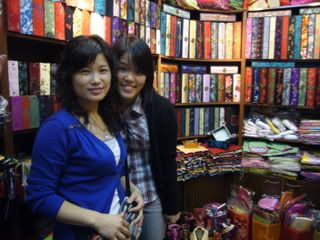 The owner is very nice as well. She actually has many returning customers from Singapore. So we all hit off quite well and uncle meng kee bought her stuff at a discounted price. =) And when we were about to leave, a guy walked in with another angmo and we immediately said "hi, you are from singapore too right?!" LOL. Cause he look singaporean and he spoke so singaporean too.

Shanghai isn't that big after all. =p