Have been real busy till today because my Boss isn't around. LOL! Company is spooking-ly quiet and finally i have the time to have lunch outside.

Its time to have some photos for you guys to see how I'm doing!

When everyone was partying in Singapore on Halloween, I didn't miss my fun. Our colleague had a private event and we were all invited in for free. It was the Crocs Winter Fashion Show and there were some sponsors from Inuovi etc. Drinks were free flow and it was just a mini "clubbing" area. Music sucked. =X

So the group of Interns in Shanghai met up at Nan Jing Xi Lu (南京西路) for dinner first.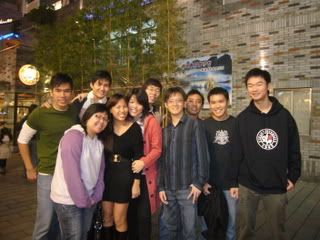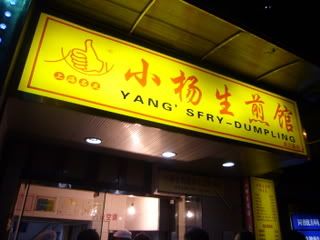 This is good! Must try!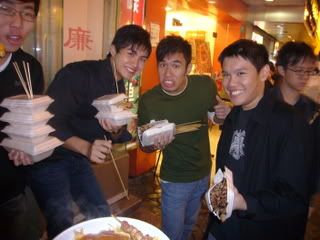 Shao Kao Chuan (烧烤串)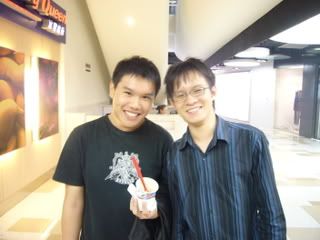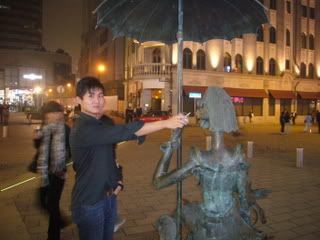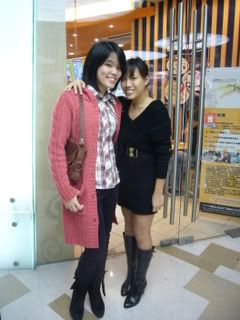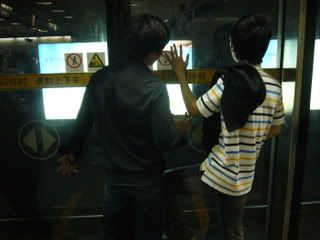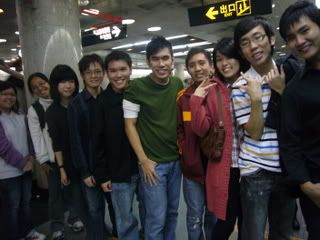 We welcomed Yong Cheng!

We did the exact same thing outside the train door. When the train arrived at the station and the people walked out, we started clapping! haha! What a hilarious thing to do.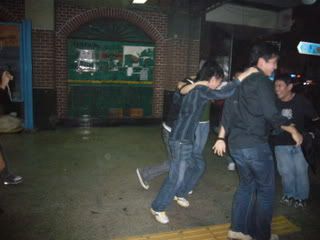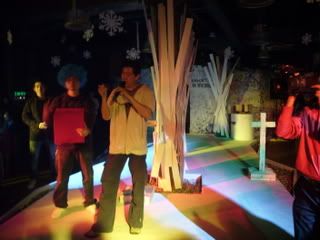 This underwear guy won the best dressed award. hahaha... he even said his underwear was bought from Qi Pu Jie (七蒲街).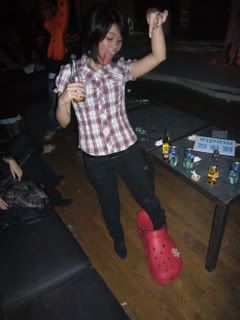 And the night turned wild
.
.
.
.
.
.
.
.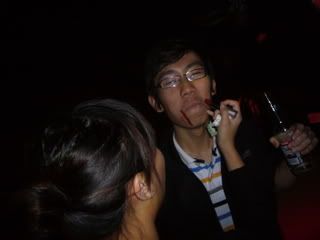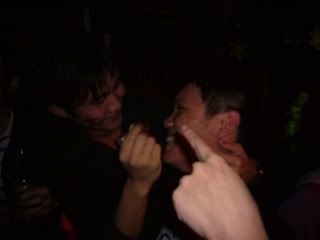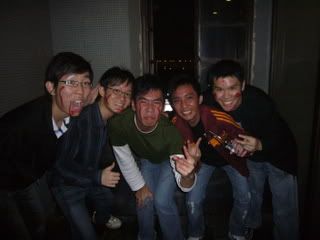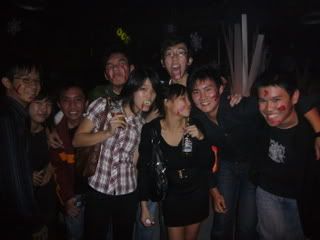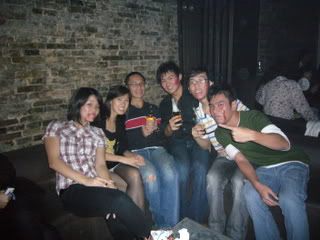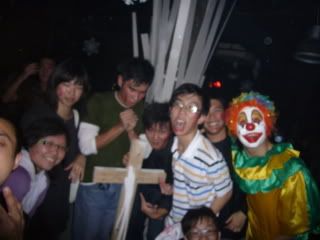 Even the Clown played with us.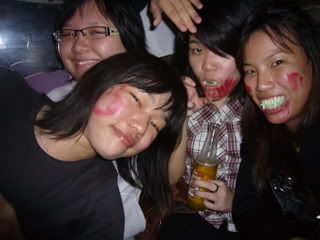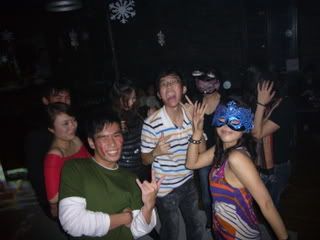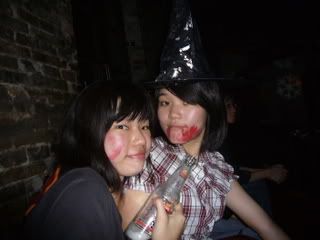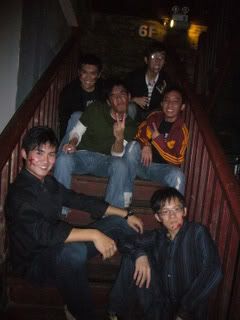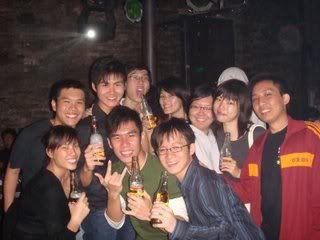 We are not kissing, don't worry.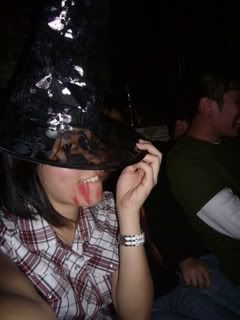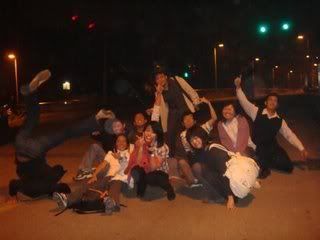 BOO! Happy Halloween!