I am so behind time on photos. So here are the random ones.

Next week is the events of the company. So i guess yet another busy and noisy week in the office!!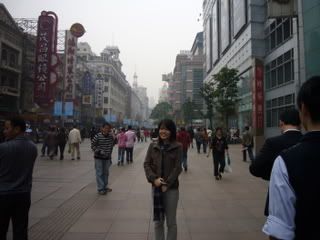 Visited the another side of "orchard" in Shanghai. Its called Nan Jing Dong Lu (南京东路)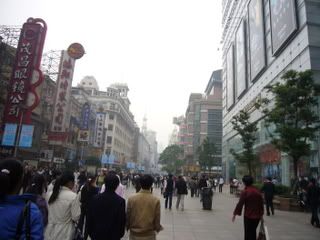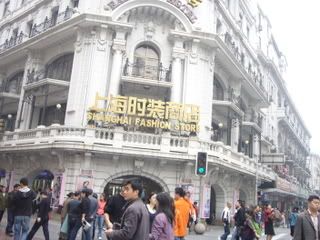 By the way, its entering winter here. So temperature is now being so bitchy and having such a big "mood swing" I can go up to wrapping myself from 1 layer to 3 layers. -.-"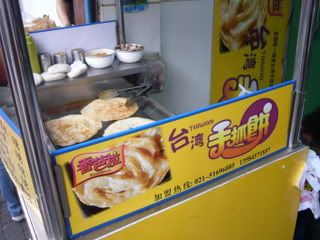 This is called 手抓饼 which is like... er... Roti Prata.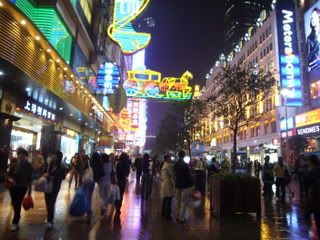 This is the night view of the "orchard"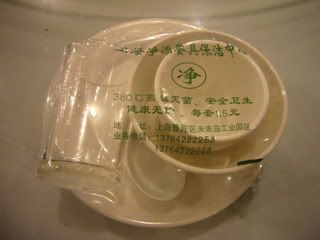 Good restaurants always have this plastic packed. So cool lar! And i stole the glass. LOL.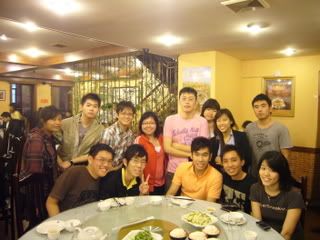 We had 2 tables with a 20% discount cause 2 restaruants fought to get us in to have their food. But we were so caught in between cause both were chinese food. So we told them "who can give us discount, we will go which side!" LOL. So end up this side gave us 20% off.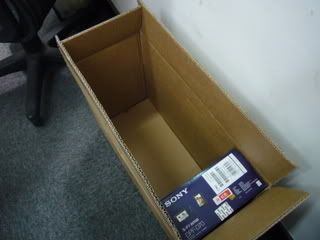 Guess whats this?!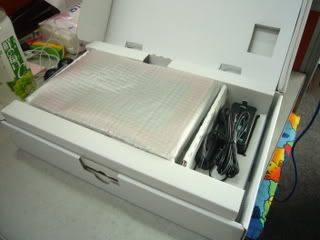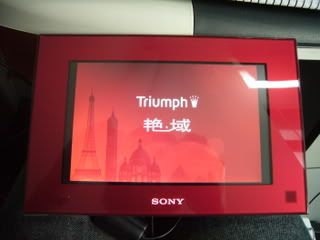 Yes, the SONY digital photo frame.

Eh.. nah, i didn't buy it. It was one of the gift for one of the event we were organizing. Paid by our client, of course.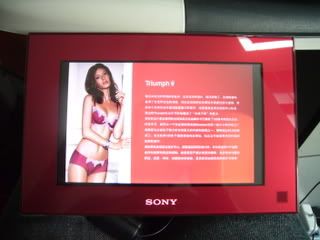 NEXT UP!

I walked to work on monday morning and passed the reception.

Receptionist "You are from Room 408 right?"
Me "yah...."
Receptionist "Got a parcel"

Then she took out a Singpost Box and TA-DA!!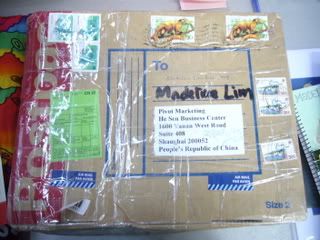 It's from my sister! Oh man! So sweet lar!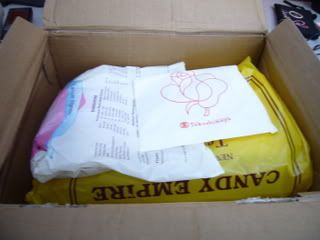 Advance xmas present. She bought me lots of sweets, a pencil and a toy. Sweets are from Candy Empire with my hard cadies, candy cane and etc! *touched*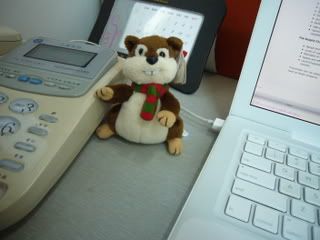 XMAS SQURRIAL!

And yesterday, i finally got myself a 250G Harddisk and a Mighty Mouse. =D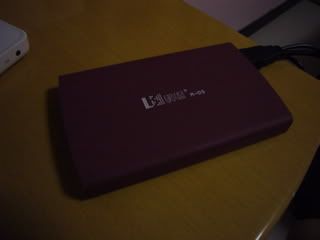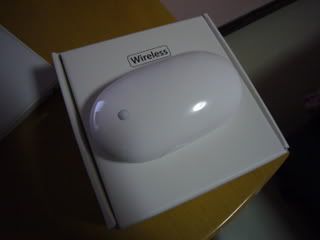 Love my MM to the max. Welcome to my mac family! =)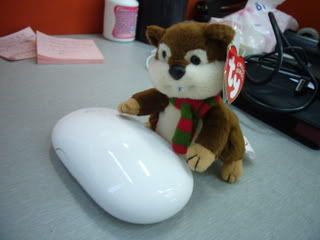 The squrrial is also officially sitting on my table taking care of the messy papers. HOHO!