I realised that for the next few MONTHS posts, you will probably follow me through Shanghai right? LOL.

Good lehs... new environment for you guys to read about. =)

Today's weather is like 20 degree aircon room. Nice weather to go dating ye know......

So here are the photos before i left and when i reached Shanghai!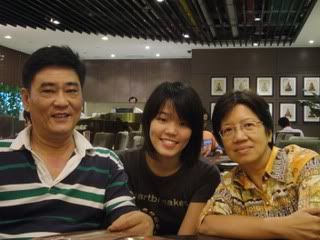 Dinner with my family at Lerk Thai Changi Airport Terminal 3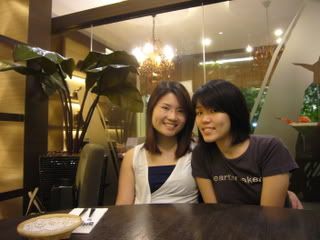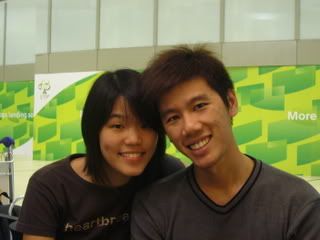 So i had lots of presents that came in during my send off. And i had very lovely friends who were around. Soooo happy. =)
Journey on the plane was peaceful just that it is still not very comfortable to sleep sitting down. So when we reached, we felt so tired.



Waiting for our luggage!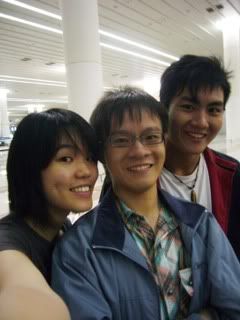 HI EVERYONE!!



The cab driver received us and we hit the road! Tell you arh..... THEY ARE CHANGING LANES FOREVER ON THE ROAD. seriously, their road is hard to understand. They always have the RIGHT to turn RIGHT. Even if we are crossing green man, we must let them go first. -.-



One of the famous bridge.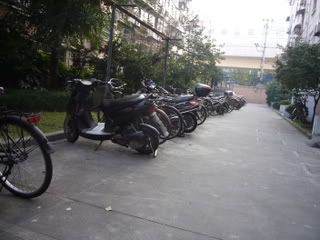 TA DA! We got to our apartment area. We have a security guard house outside okay. Don't xiao kan my apartment. Outside not nice, inside nice lehs.. my room got TV and queen size bed and alot of cupboards. =D





Like everybody know, my lunch was screwed.



But we took a cab down to Metro City and i found SUSHI TEI there!

omg... lots of Singapore food.



Whats this?!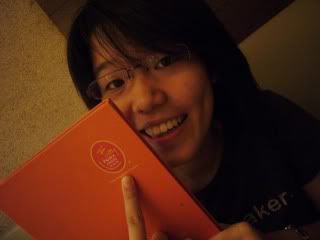 WE HAD PRIMA TASTE. something so local and close to home.



WE ARE ALL SO HAPPY.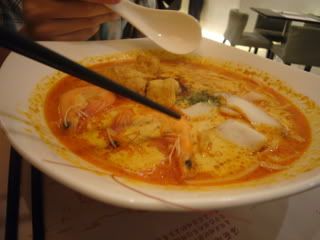 This is mine. Plain and simple.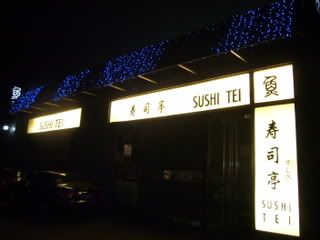 See! Sushi Tei! =D

At night, yongcheng got so hungry, he went out to buy satay to eat!!
Then they camp in my room to eat because we didn't have a router yet so they used my com to serve the net. LOL.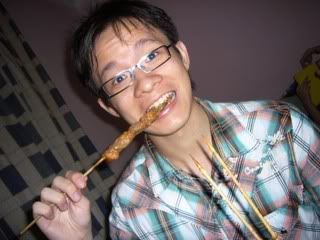 THEY CAN REALLY EAT. o.O I bet they going to get fat. =p