I missed blogging for the past 2 days because we were all busy in the office for the Thurs event.
Let me see, on Tues i spend my whole day cutting papers for this coming Tue's Beijing event.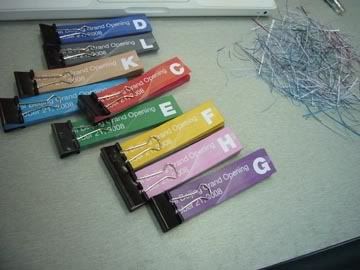 Decided to take a photo of it because the colours were so pretty... so colorful.

Anyway, yesterday's event was at Hyatt on the bund in Pudong. Manage to meet Sue Tan there too cause she was there to meet the hotel management.
So... we woke up at 6am to get ready for our first event!

Took the company car and got our tired asses to the venue.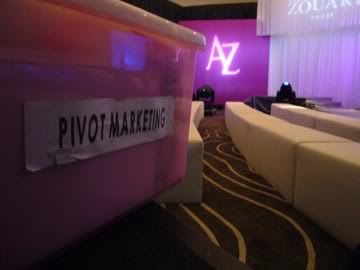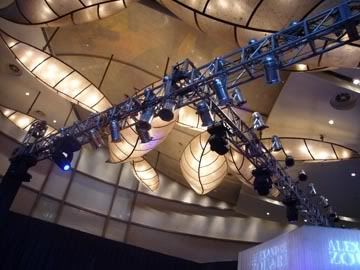 ballroom lights

It was the launching of AZ and it is a brand that sells expensive hair accessories. *blinks*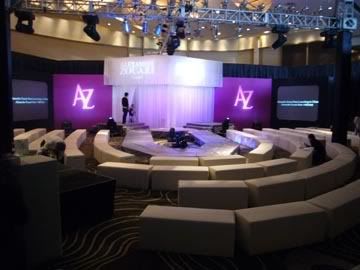 The whole fashion show area.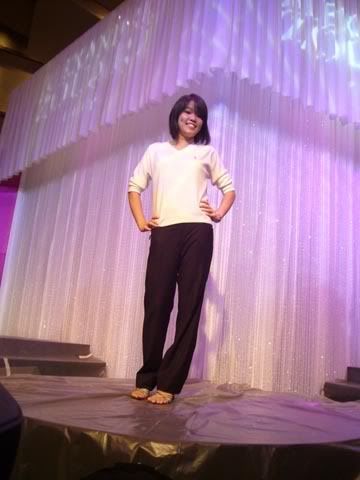 nothing to do... so pose pose~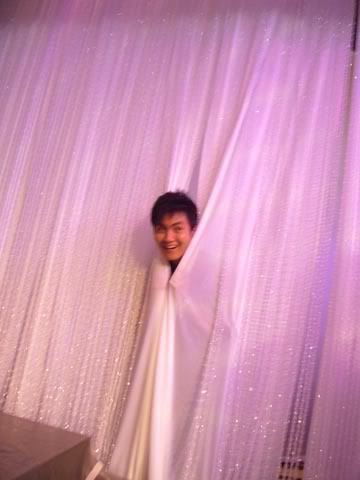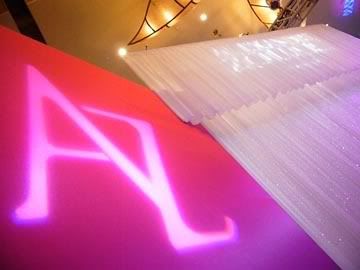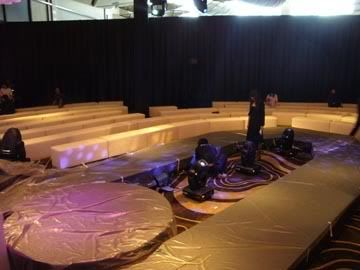 The runway!



The strings of fake crystals used to as stage curtains.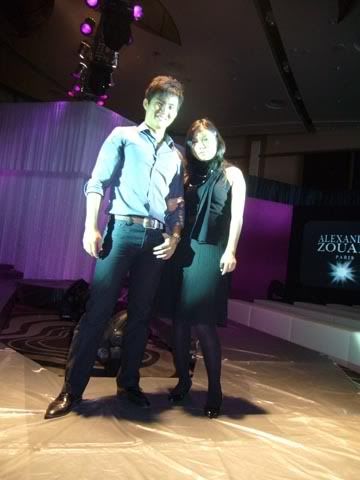 They were testing the lights. Apparently, too bright.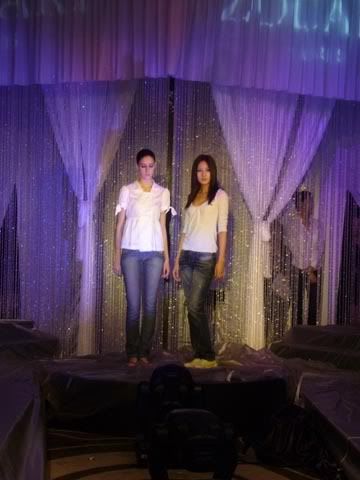 1st rehearsal for the models.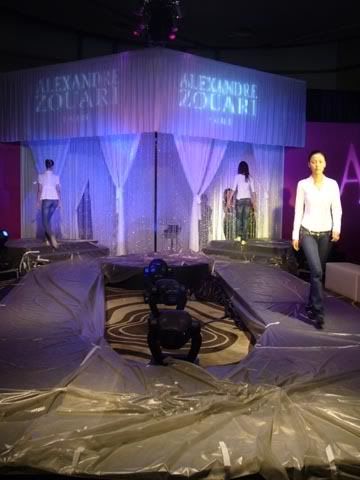 The guy wasn't too happy with the white background. So we changed it black.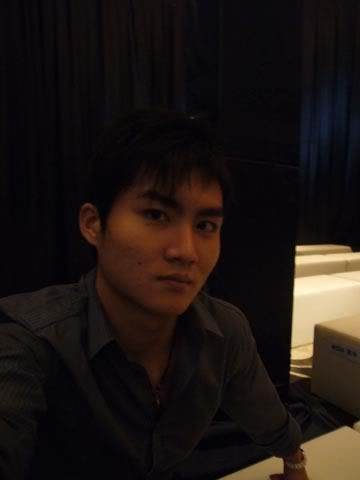 Desmond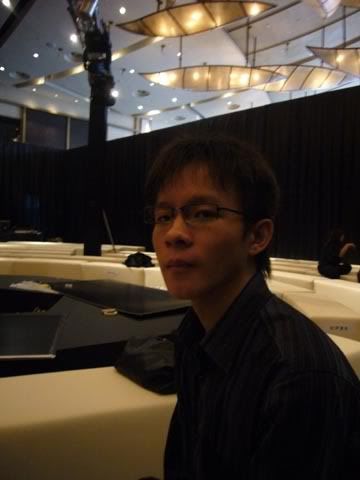 YongCheng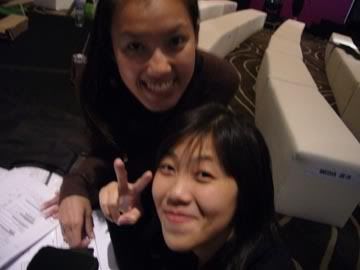 Marilyn and Lijiuan the NUS interns.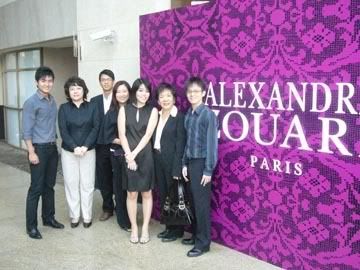 And we had photo taken.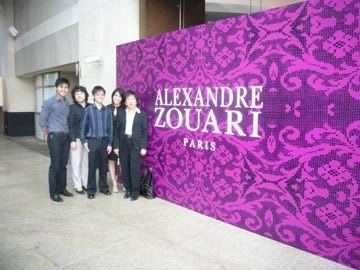 Notice my outfit changed?!

Cause my boss told me that being a Usher means must wear heels and that dress. She actually told us it would be blazers. End up like that. Wth lor. Its been so long since i wore a sleeveless thing. It is soooo weird lar.
And i had to go to the backstage to have my hair blown and put on those heavy makeups. Which is like fake eyelashes etc.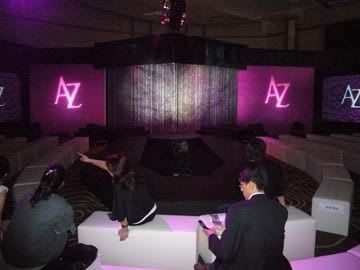 The stage when the lights were off.

I didn't catch any photos on the actual event cause i had duties. But non the least, the company had photographers.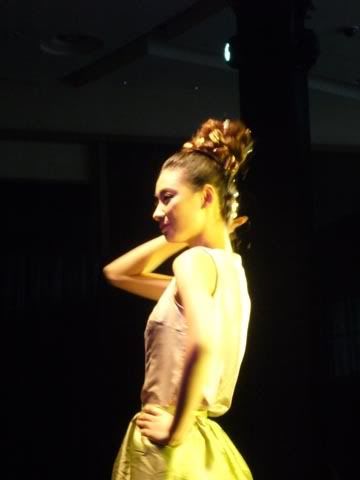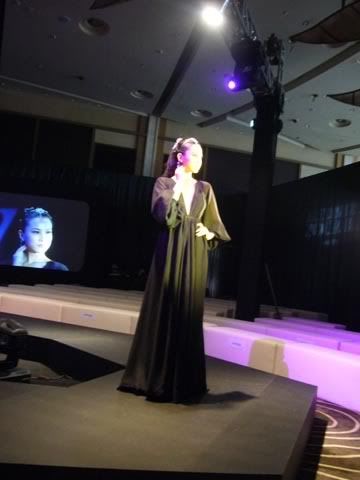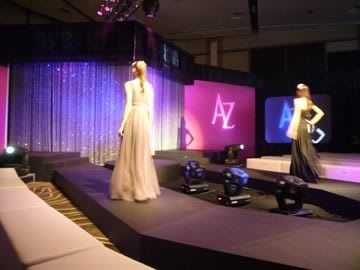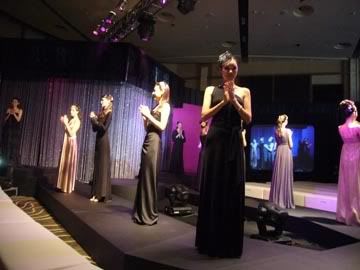 It is the first time for me to watch a fashion show live. Feels good actually!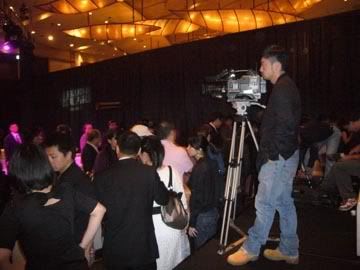 When the show is over, everyone went over to another ballroom to have their dinner.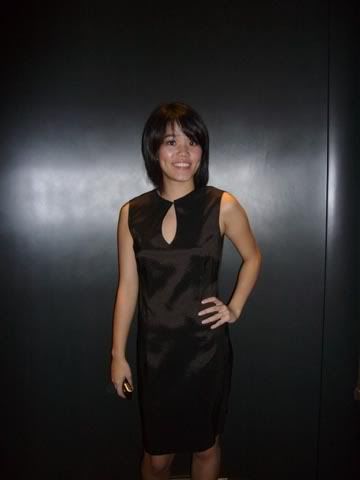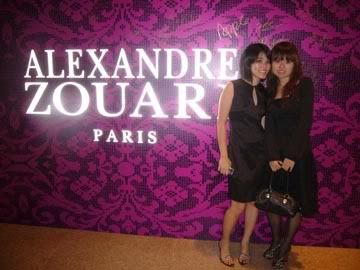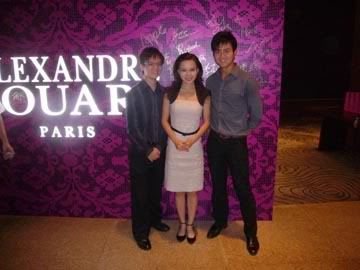 With the Emcee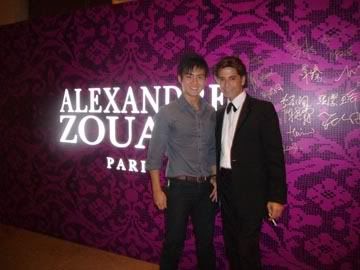 He is a well-known hairstylist and he designed this hair accessories and named after his name. The sponsor is a very very nice old man that i was ushering. Had a little chat with him too. Guess he is really very rich.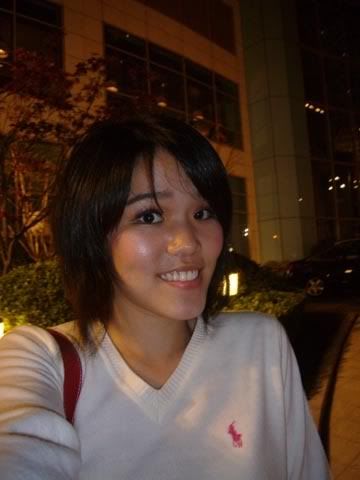 Leaving the hotel for dinner!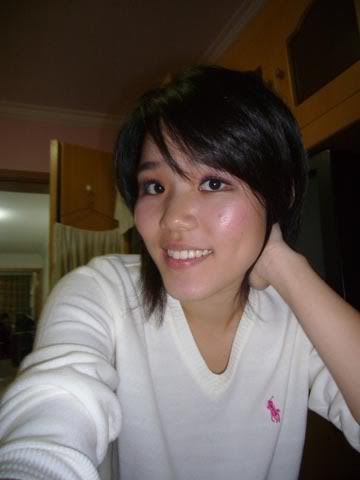 And back home having my legs all aching. Gees.

Tired tired. Feel so tired today.