Winner lorh. After numerous postpones from pulling one wisdom tooth to pulling two wisdom tooth, today they said FOUR WISDOM.
$%&$%#%$&#%$#$%$

讲真的。。 我没有牙齿给你拔了!

I was telling the dentist, "FANTASTIC. that time say one, then two. today say FOUR"

When they said 2, they only check through my mouth. They said i had to bring my mum along to have the Xray done and the op papers signed. Then today after Xray, my top 2 wisdom tooth also got problem!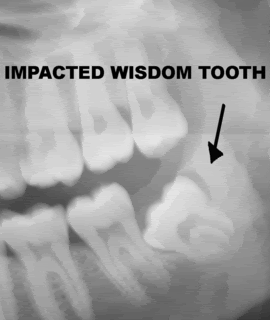 Its called "impacted wisdom tooth" but this xray is not mine lar! LOL. But it looks the same.

Actually i am happy larh. Cause i don't have to go through the injections in my mouth anymore! HOHO! general anaesthesia means put me to sleep and have the operation done. Wake up liao then arrange to go home. Ewwww.. its my first time undergoing the knife. Really hope the pain is still bareable for me. I do think i will become a whiney girl after that. =/


P/S: I PUT A GUY PHOTO UP DON'T MEAN HE IS MY BOYFRIEND.. SO STOP CLAIMING I CHANGE BF OKAY. i got so many good friends, so many brothers and buddies. I put the photo of i and jinhui cause both of us look nice and it was taken on D&D. =)