I am back to blog about FISH DAY! It happened on 21st September and it was my farewell gathering with a WHOLE BIG GROUP of volleyball cliques. Yes, i am not gone yet, but i will soon be. So we have it earlier. LOL.

People who went: Jian Ming, Ming Wei, Si chyi, Augus, Bala, Benedick, Ginmin, Yingxuan and Zhiwei.
People missing: Nigel and Benjamin. As usual de lehs.... I haven seen them in ages!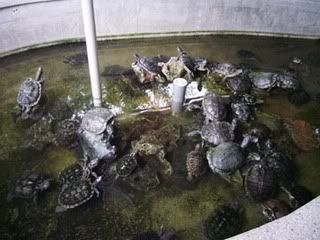 Morning stop, QIAN HU FISH FARM for the FISH SPA.

10bucks to let them tickle and bite you, isn't too bad.



Scared of the tickle!!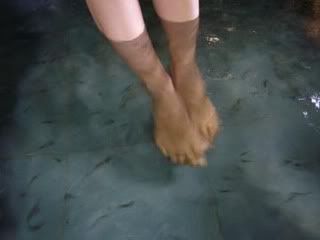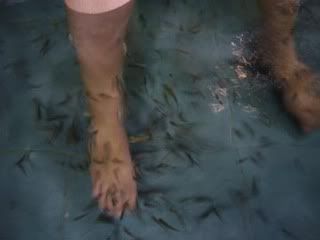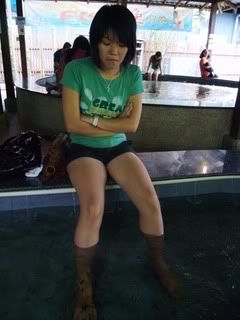 Controlling the tickling feeling. =/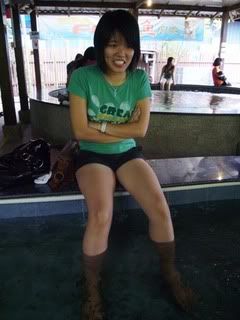 This is the BIG FISH pond. They got small fishes too. Diff size, diff feeling. HAHA!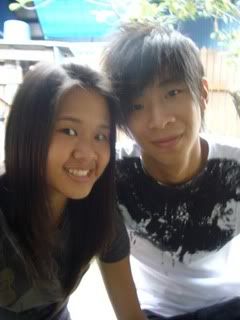 yingxuan and zhiwei



Ginmin and i

Proceeded to Plaza Sing's Manhatten Fish Market to eat. Silly Ginmin really thought it was a market! LOL.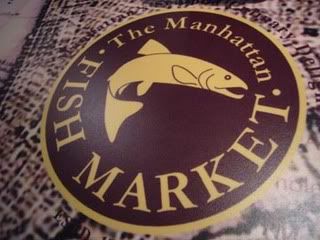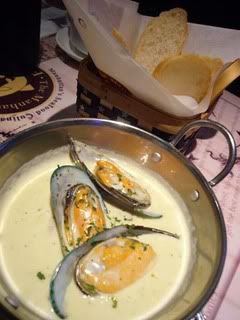 This is good!! Darn nice.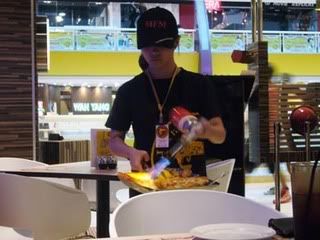 Personally, i feel it is really a fight with Fish&Co. But i guess both are equally nice to me.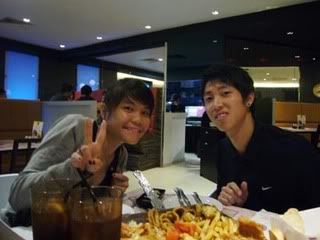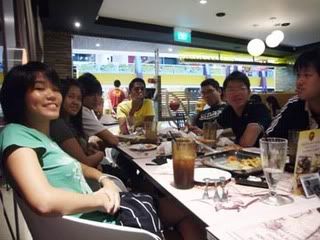 Caught a movie: MAKE IT HAPPEN after that. Ehhhh.. the dance moves in the high class club/pub is cool and nice. But storyline isnt fantastic..

Headed down to Dempsey Ben & Jerry after that.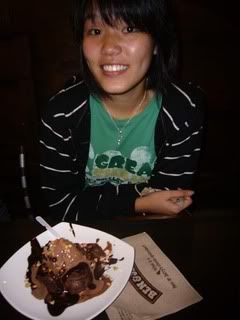 Ben lend me his jacket the day and i was so thankful cause he was freezing in the cinema. =/ Thanks BEN!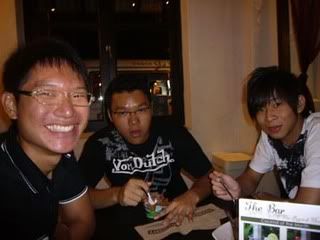 I had the ice cream called PHISH FOOD. And the chocolate found in the ice cream was shaped in as a "FISH"

So this concludes my day with all the FISHY ACTIVITIES i did. =D

THANK YOU GUYS! Love you.


i sense jealousy in the air and i care.