Friday night, after sleeping so much and getting awarded the "OUTSTANDING SLEEPING" award, i rang alan up!
He decided to bring me out for dinner but i insisted on having chicken wings! LOL. poor him.

We first proceeded to Boon Lay Market, walk around - find find find - don't have! CIAO!

Then to Lua Pat Sat, walk around - find find find - don't have! omg! How can don't have one! satay stalls so many, not a single stall that sells chicken wing?! Darn. CIAO!

He insisted on going to Serangoon Gardens, but i don't want! lol.



So we went to East Coast Park! YEAH!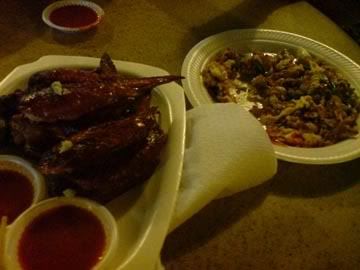 Finally my chicken wing, Orh-Jian and stingray.

Gosh, yum yum! love it man!

Hee.. there was a reason why he gave in to my insist-ness. But if you want to know whats it? Then wait till wednesday then i update you guys! =p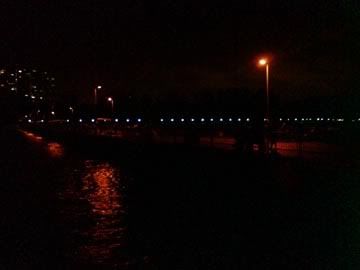 Walked to the jetty, enjoyed the breeze too. Really nice place but i didn't bring my Digital Camera.

Anyway, was yaking at him the whole time for not treating our 6 years friendship seriously. haha.. Home at 3am and hogged on to my laptop again.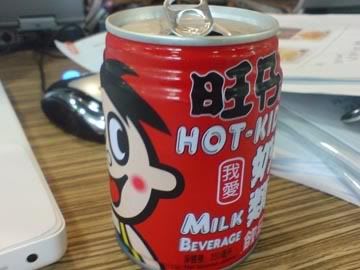 Have you guys drank this before? If you haven't please don't man! No larh, but it seriously taste so yucky lar! Taste like condensed milk with water.......... *puke*