I've finally stopped procrastinating about the chalet photos. =/

On the 25th (Friday) we already started packing and went to yingxuan's house to stayover. Purpose was to prepare the bbq food..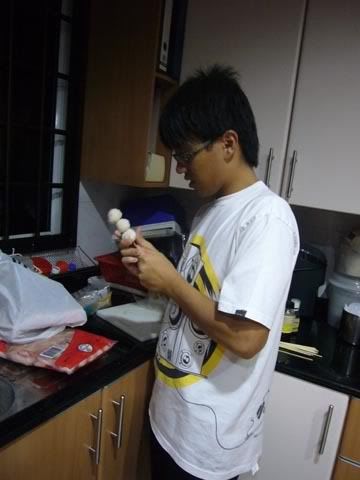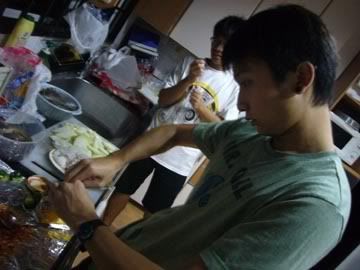 Ben preparing the chilli for the squid.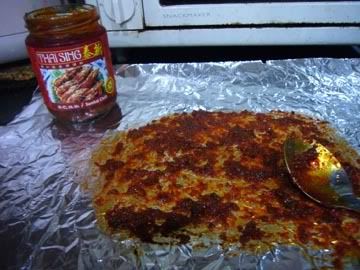 See~ advertisement for Thai Sing.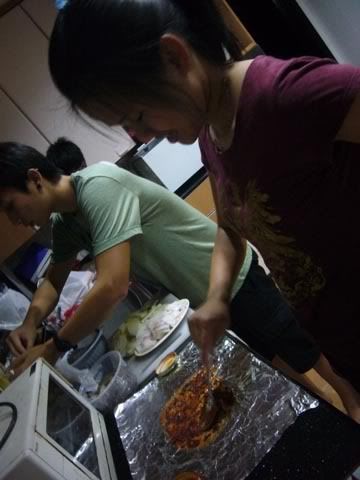 Yx just chap-in and started stirring the chilli, as though she was helping too. LOL.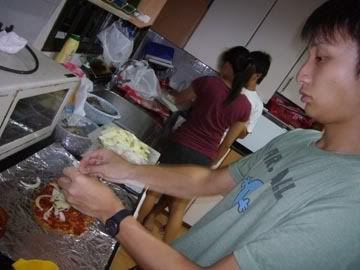 The onions that ben cut till he teared..



I didn't eat this larh, but alot of the rest said it was nice. So - Good job ben!

While we were preparing, Yx's maid kept looking at us and laughing lor. i think we look quite idiot~ at least for me =x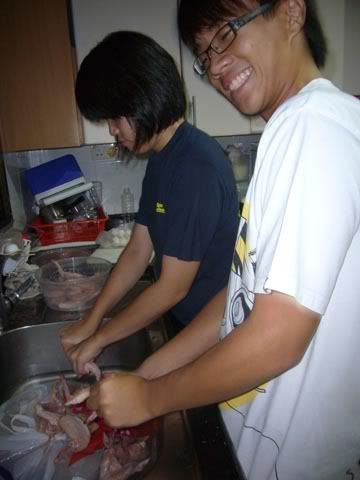 killing the chickens.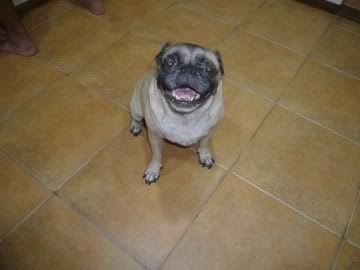 Penny got involved too!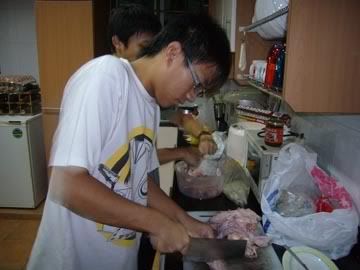 The chicken king started doing his work! CHOP CHOP!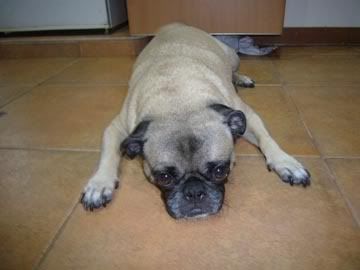 After the preparation, we ended up playing mahjong. LOL.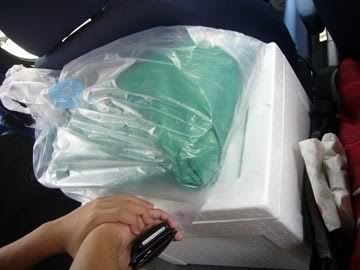 The styroform box that ben bought to store all the cold cold food. =)

OFF WE WENT TO COSTA SAND SENTOSA!

It started to rain and we hid in the chalet playing taboo, monopoly and going out to the arcade to play arcade. Was darn sian cause we couldn't bbq. And we eventually started at 8pm.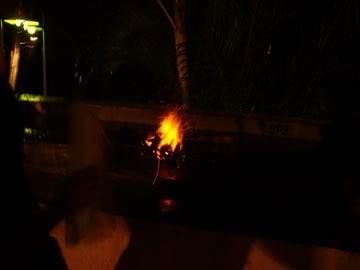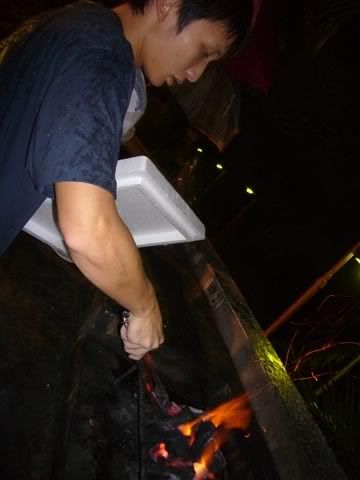 Ben started the fire real fast!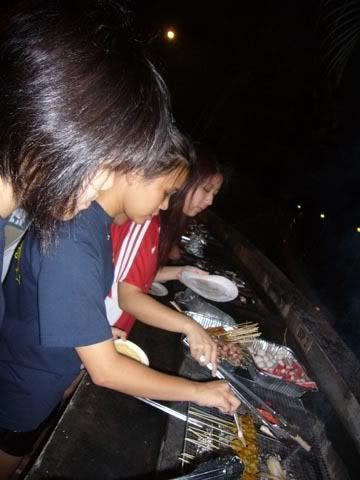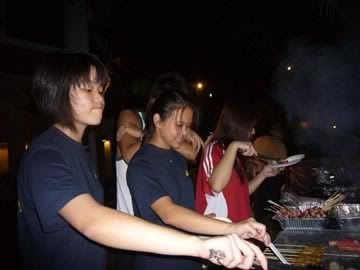 Whats up with yingxuan?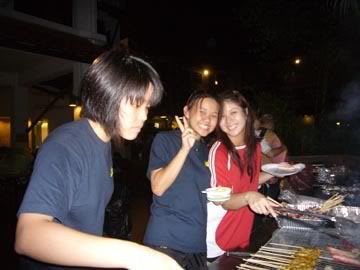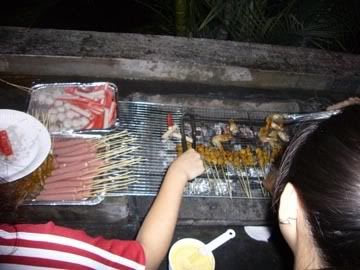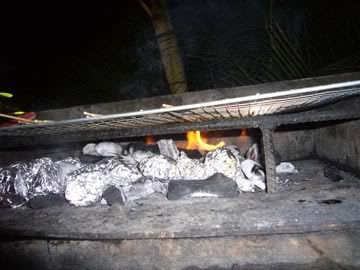 The sweet potatos were nice. yum yum!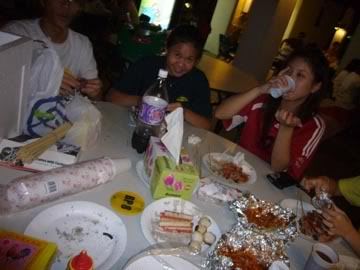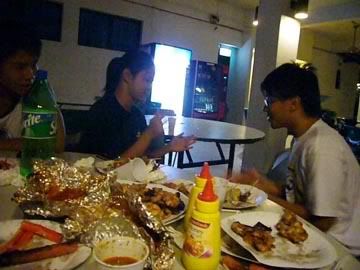 We had quite a number of food left and zuoting suggested to yingxuan to play games. he initiated that they should eat a chicken wing for every game that is lost. But yingxuan changed it to satay. LOL.

Guess what.
Zuoting lost, i think, 10 rounds in one go?! lousy sia.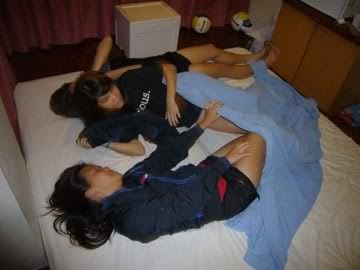 Got bathed and back in the room for some games and SLEEP!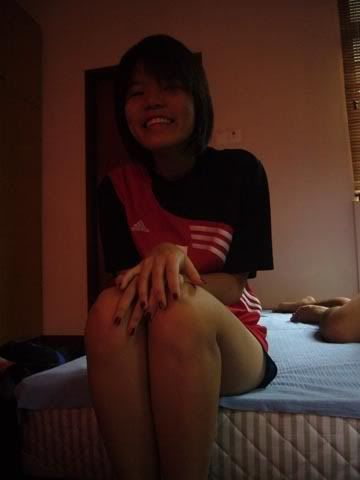 I woke up first.. so i started roaming around the room.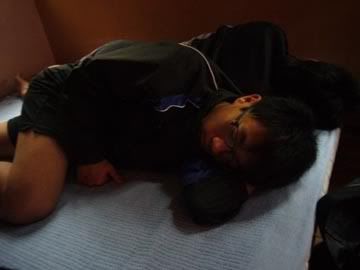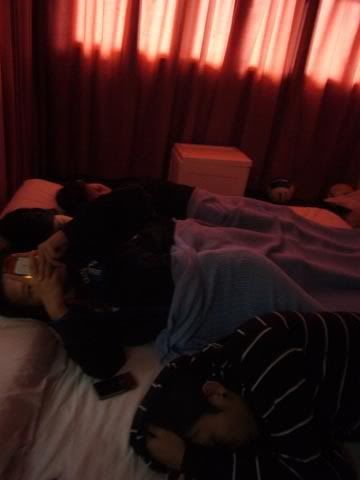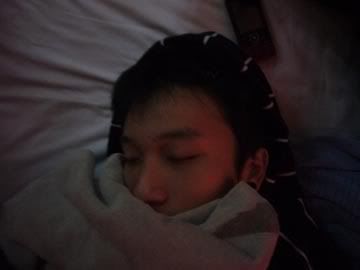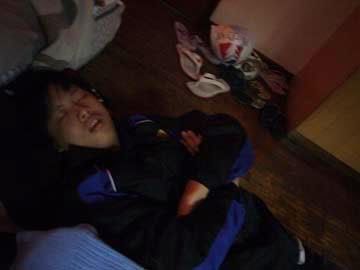 Typical jian ming's sleeping pose.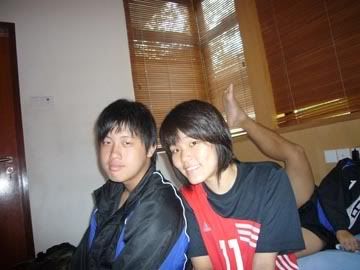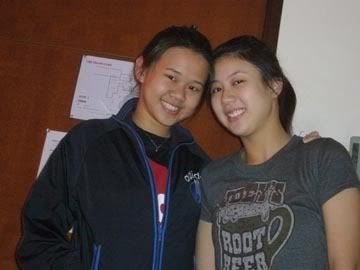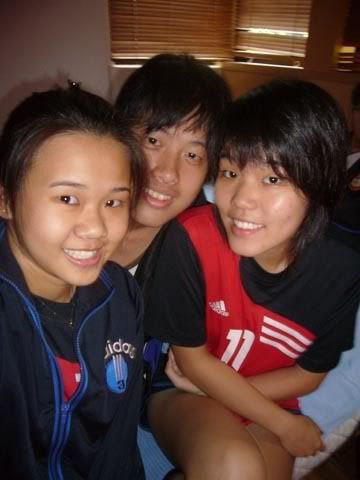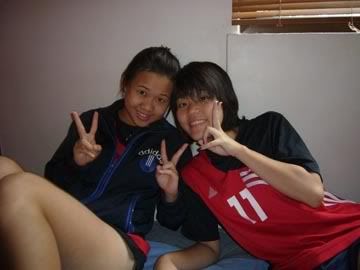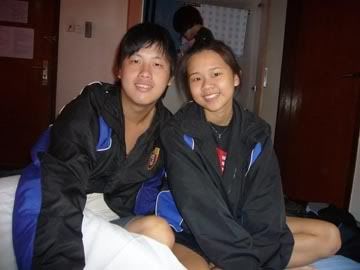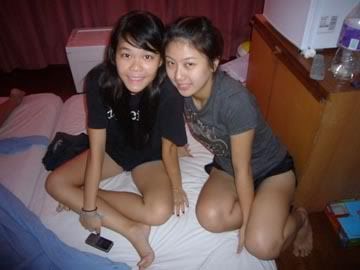 Got changed and headed out to have lunch and to the beach!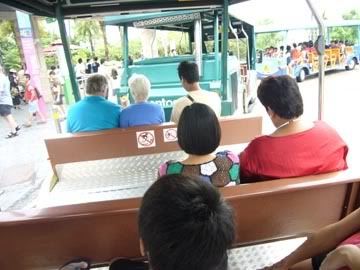 First time taking this. Excited! hoho..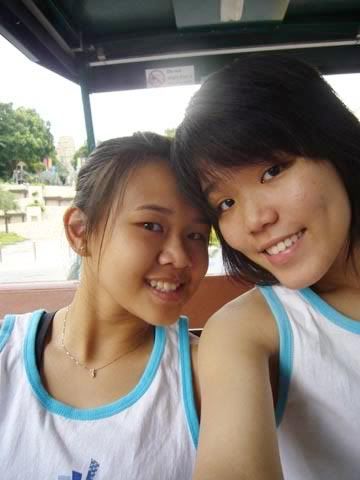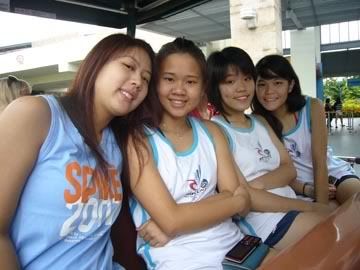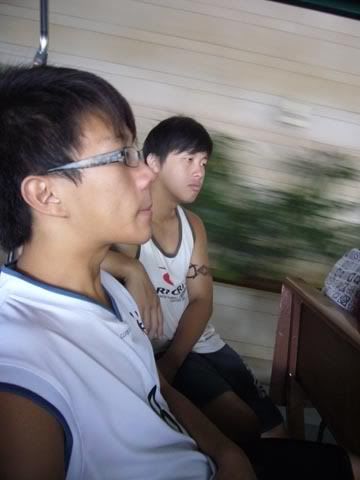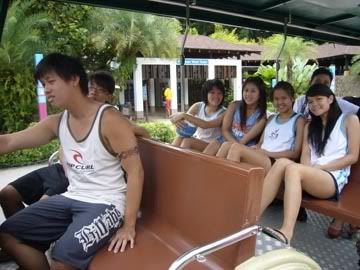 We played only a little volleyball and the girls lied on the beach playing some games and chatting. The next thing we knew, the guys came down and threw yx down the water. LOL. Headed bck to the chalet and went into the swimming pool. As usual, just chill and in the end, i was thrown down too. -.-
Oh yah~ i realised i forget how to hold my breath in the water le. =/

Went back into the chalet and took turns to bath.



Got ready for my annual Dinner & Dance for sushi tei. =D



The evening sun is always beautiful.