I have been missing from home. All the stay overs has made me miss my bed and my home once a again. Hoho.

Btw, my day operation was postponed. So i screamed and got worried for nothing that day. LOL. But still, the pain will come eventually and i STILL have to face it. damnit.

Anyway, i spend my last week mostly with Yuting.

Thurs i went to trim my hair at Chapter 2 and walked around with Yuting at Marina Centre.
I loved walking around there that day because there were barely anyone around to squeeze with.



Went to this new place to eat at the basement of raffles city.



Don't know how to pronounce this~



I like the lovely color of this drink.



My main course. The food was not bad, but i didn't really totally like it because i don't like cook salmon. =/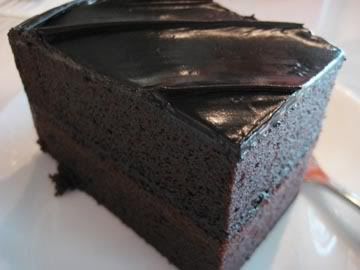 Double chocolate borwnie. NICE!

On friday night, Yuting decided to invite i and zuoting over to her place to stayover. So after much consideration, i decided to get my ass over there with my box of monopoly!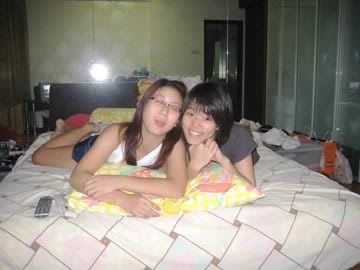 our happy XIAO DI DI =X



We made interesting discovery in her room - HER PYJAMAS!



Dota-ing while waiting for my KFC dinner to arrive. =D



Then we started the game of monopoly.

We played a few rules wrongly, but i bet we laughed like hell larh.. Yuting suggested that whoever who lose shall imitate their character's position.
(Btw, my monopoly was starwars edition)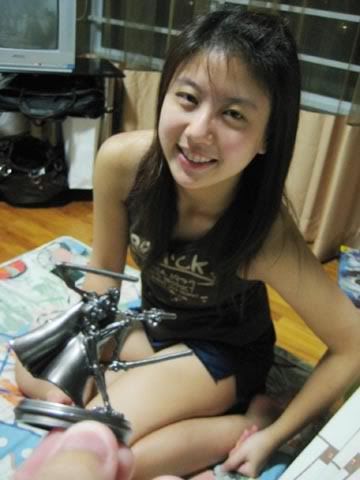 In the end, the one who initiated it got the forfeit! LOL.



Her wonderful character
.
.
.
.
.
.
.
.
.
.
.
.
.
.
.
.
.
.