I did my field work survey on Saturday at Suntec City and the response definitely wasn't good! Gosh. They either think we are trying to sell something or working for companies. Booooo =( We are just a bunch of 3rd year students trying to strive a A for our project.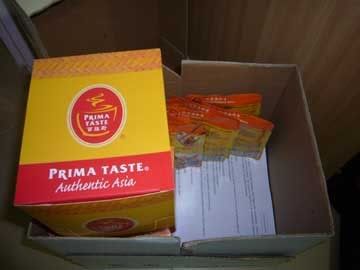 This is the company i am doing my project for. Prima Taste, a local brand for ready to cook paste and sauces.

I think i was smart enough to only bring 15 packets of sample and 15 surveys out because i knew i won't be able to finish it. So bloody heavy lar!

went to work at night and got a surprise visit from yingxuan, ginmin and benedick! haha.. they came over to eat and waited for me to knock off from work.

Got home, bathed and headed over to Yingxuan's place to slack. It was suppose to be a movie session but my DVD screwed up. o.O We then decided to play mahjong!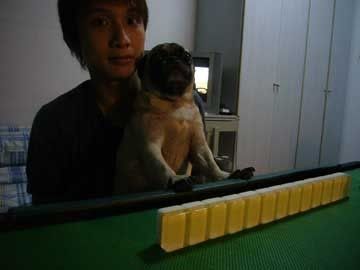 Penny joined us too.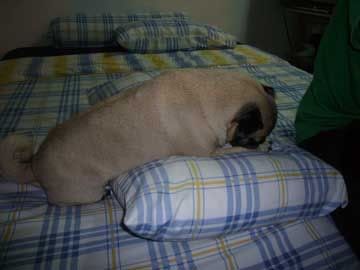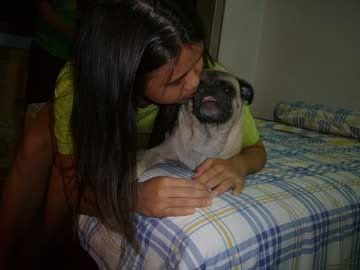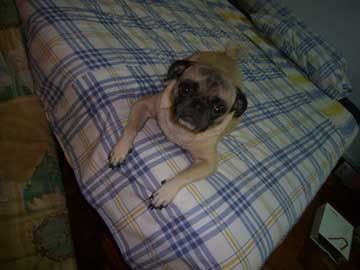 The last time ben and gin won the most, this time i and yingxuan won the most. And throughout the one round, ginmin only gamed ONCE, i think! He totally sucks lar! LOL. He almost lost his chance to play mahjong forever...

Next morning YaKun for breakfast and then HOME SWEET HOME.