Yes! Been very busy with school work.. And every single time i got extra, i spent it on friends. Which is why I'm here to share some stuffs!

But before this, i would like to thank those who had helped in my survey for my IS-DPM module cause i think my group totally nailed it!

Last weekend i did quite a number of things. On Friday, i rushed down to do my Sales Management Interview with the manager before heading down to Holland Village Sushi Tei to meet my mum and her friends for dinner. YUM YUM! Seriously, Sushi Tei food rocks.

Went home, got changed and went out to meet Jetson at JE for a midnight movie.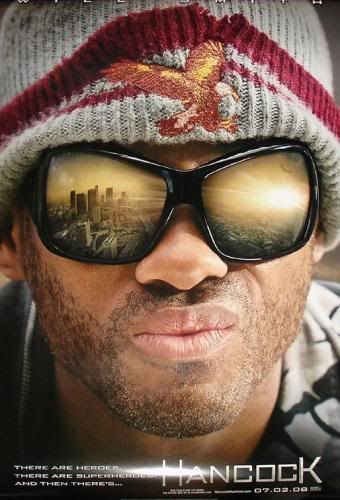 Hancock. I think the story wasn't all that great and exciting but the ending was something quite unexpected. And this is because the preview that you see on TV doesn't seem to show the ending parts of the movie. You wouldn't expect there would be such a scene.

And so happen Choon Wee and the guys were at Chevron too. So they decided to have supper together at Cheese Prata shop at West Coast. Alfred being very nice, drove down to JE and picked us up before heading for supper.



Jetson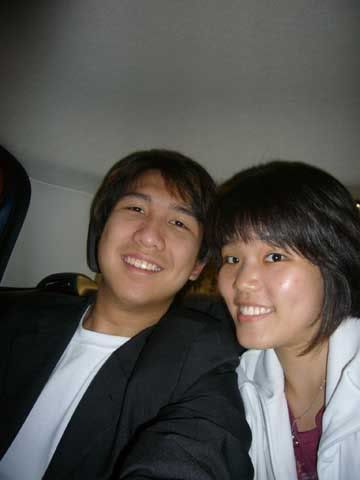 Isaac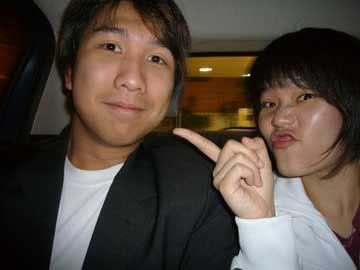 All the while he kept bullying me lar! roar*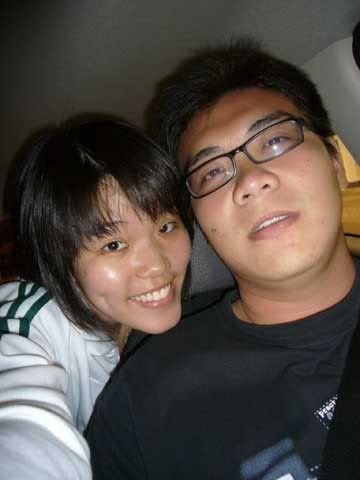 Choon Wee

There were other friends in another car as well, and we being VERY BORED, decided to go haunted places. LOL. yes! so not like me please, cause i always freak out when there is such a ghostly thing going on. =/

But that night not bad lehs. Cause those places actually will look very nice when taking photos in the evening! Com'on - Let's go soon!!

First stop: Hillview Mansion .aka. Green House



The gates were chained and lock but there were quite a few ways to get onto the land. Climb the small grass hill, squeeze ourselves through some broken fences and the hole at the drain. BUT! We didn't went in cause it was very dark and they Alfred said that he had seen "things" before. =/

Click on this link to see a brief case from SPI.

HOLD ON! If you're already starting to plan to go on this "field trip" and see the mansion, i'm sad to inform you that it does not exist anymore. Its actually left with a flatland and maybe some rubbles here and there. I went on the internet and couldn't seem to find information on the history of the building or who used to live there, but only haunted stories told and the numerous disruptions that the construction people had when trying to tear down the mansion. The tearing down process took very long and many people still ventured in to explore.


Next stop: Dairy Farm House

They said it was suppose to be a wooden house seen which is about 2 storeys high? But sad to say, we didn't see any house. This Dairy Farm House is located at the Dairy Farm road leading to the BKExpressway. And if you stay around there, you would know that the entrance into the expressway is not built very long ago. So we stopped the car at the side of the road and some of us tried walking in, but due to safety reasons, we stop. The grass was wet and we had no torchlight.

Went home and did a little research on place. But whats told or photos taken were not the house but the WIND BOTTLES! -.- I guess its now famously known for the sticks stuck to the ground and bottles capping over it. LOL.

Hmm.. So people out there, if you have been before this places and have taken photos or seen other things, do inform me and i will be able to share with the others! Email me =)