I am so freaking tired from work. Its the first time i feel my legs numb... But i really gotta thank Terence for helping me today in the kitchen cause the other guy last minute couldn't make it. Considering they were already short of stuff outside, i'm pretty lucky to have got another helper!

OH YEAH! finally the dog met the cat! But they were not noisy cause dog is so tired and down. =(

Okay~ the photos on Kahkian's Birthday. Was actually early to meet them but last minute my ITP teacher called and said i had to submit my ITP report. -.- Not funny lor..... i had to search both my laptops to see which is the correct copy.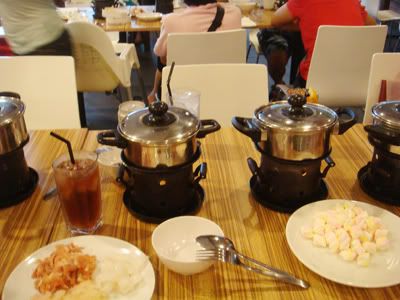 Headed to Marina's HOTPOT Culture for dinner. Considering it was a weekend with a buffet.... it only cost $28 per person! We each had our own "pot" to cook in. Cooked food and raw food were part of the buffet menu too!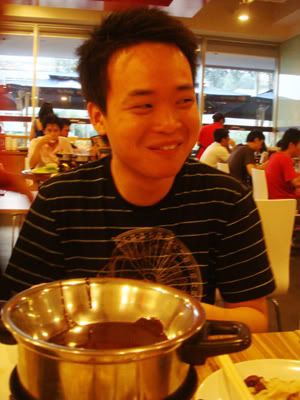 The birthday boy.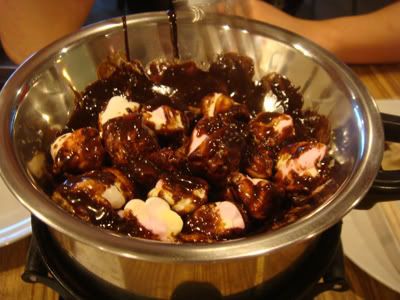 We told him he had to eat 20 marshmallows in the chocolate fondue and WE SHOULD HAVE MADE IT A POINT TO ASK HIM TO EAT 20 OF EVERYTHING. LOL. Cause he insanely took alot of fishballs without eating all of them, ended up throwing in our own pot.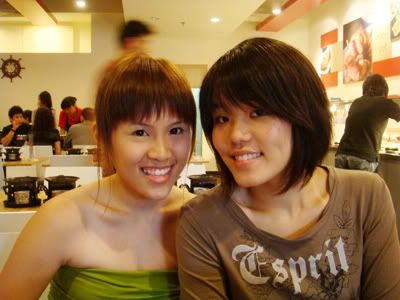 My bitch.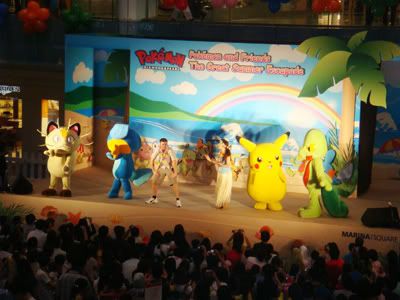 While walking towards KBOX, we saw POKEMON and it was hosted in english by angmos. I cant remember which ass said this but it was "eh! when did Pokemon turn angmo? -.-" Yes, i know their japanese but would kids understand them?
Oh yeah~ PIKACHU was really cute bouncing around! hahaha..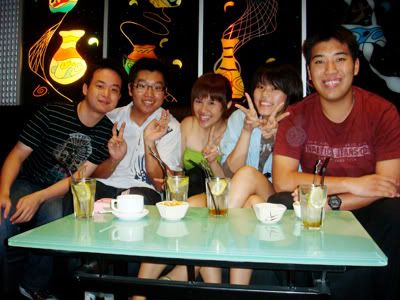 The group photo with the power of self timer..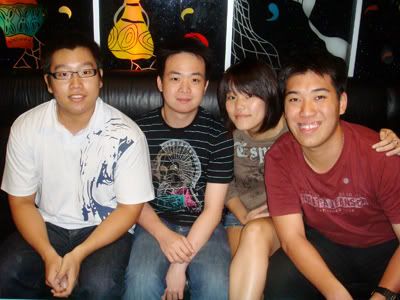 Secondary clique. =)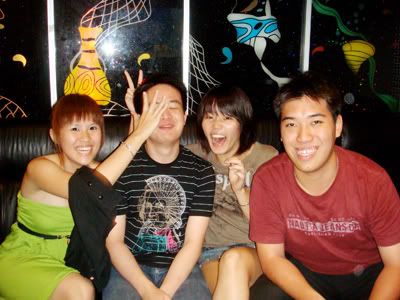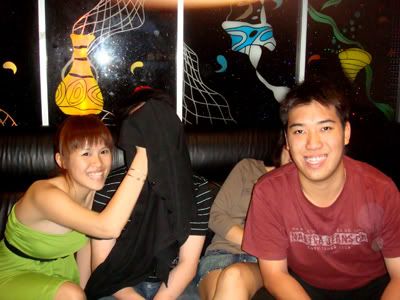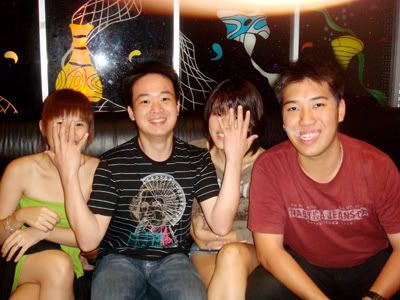 revenge time.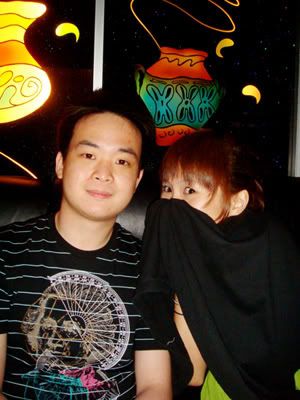 I swear dawn turn crazy that night. Zzz.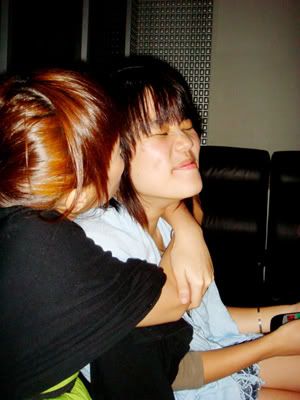 See! She turned lesbian too.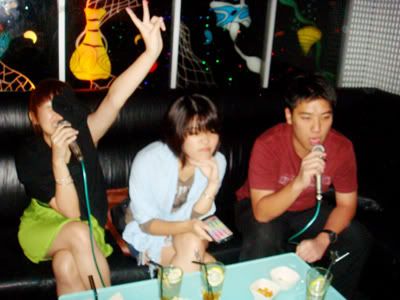 Another siao cha bo photo.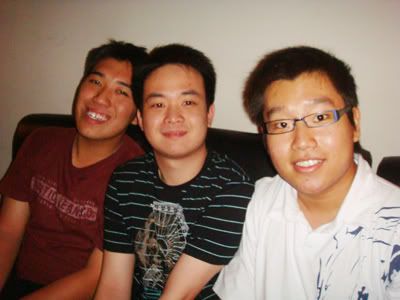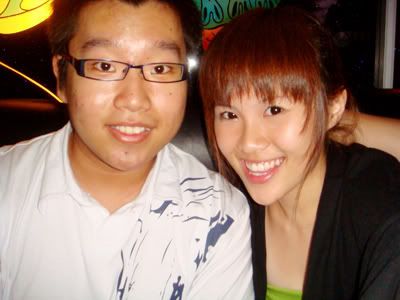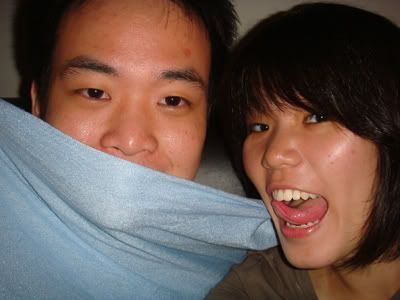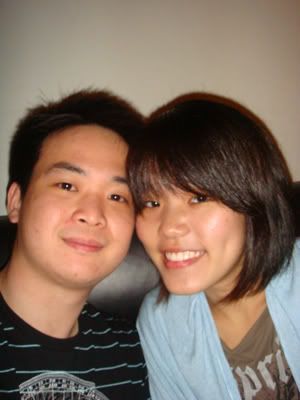 Kahkian: You think you in korean drama isit?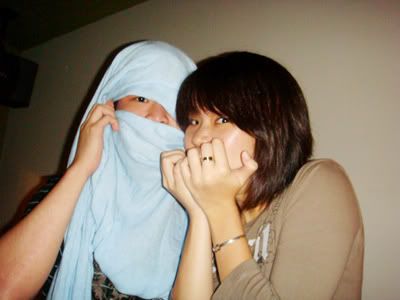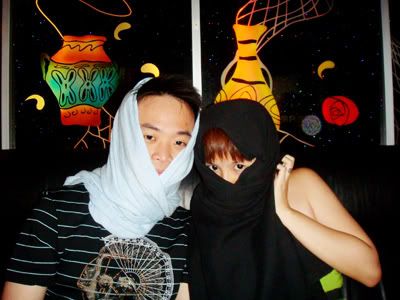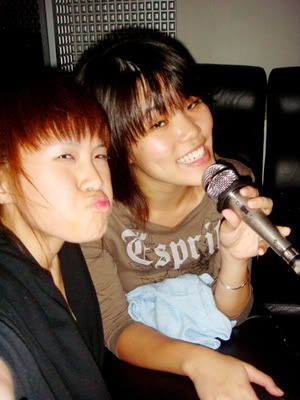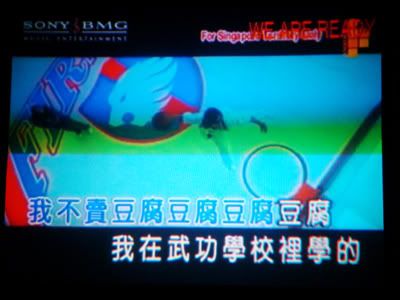 And they actually sang this TOFU song by Jaychou. LOL. i think the inspiration of the TOUFU word is from the Initial D Toufu stall?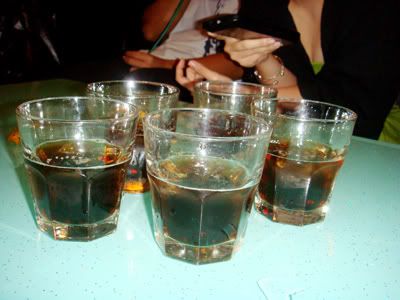 Ordered our second drink as Bourbon Coke.. And cheers to the birthday boy!