My hands are on the photos!!

Its the YEARLY event and nows the 3rd.

This year's photos are pathetic! so little of photos and videos. While i was editing, i decided to look through the past 2 year's bonding camp, and i've concluded last year's 2007 was the best. With the people and with the campers, there were more jokes, games and lame riddles. LOL.
This is a string. This is not a string. This is not a string. This is not a string. This is a string. So is this a string?!
I know many almost killed stephen for that riddle.

Many bonded. Many left. And i know in a few more months/ less than a year, we'll all be graduating and it will be harder to play in the same court, but i really hope this passion won't die.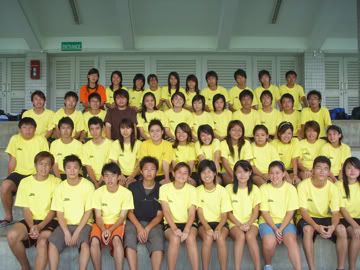 Bonding 2006 when we were still freshies.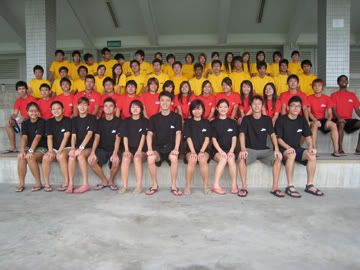 Bonding 2007 when we became helpers.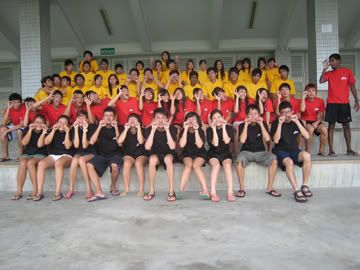 All the inside jokes and games and handsigns.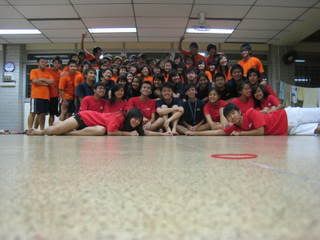 Bonding 2008 - Once again, here we are for the group photo!


As usual, we had the making of the Dummys for the nightwalk on day -1.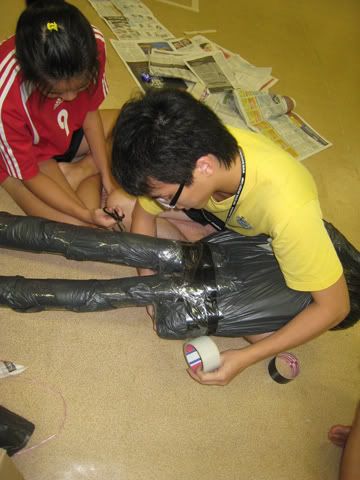 countless of scotch tapes, garbage bags and newspapers.



This dummy was named "saigon". everyone just kept saying "eh.. put saigon here." "eh! saigon sitting there." It was as if that dummy really was a human. LOL.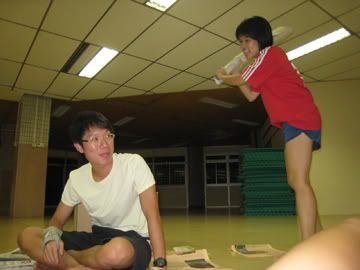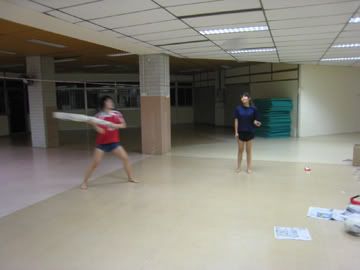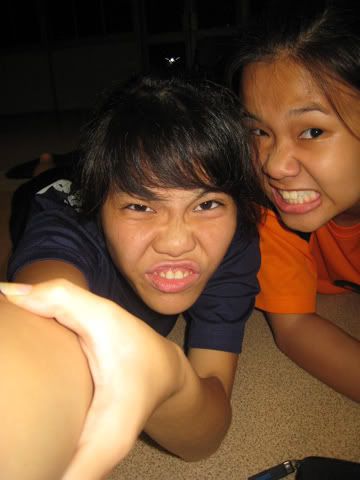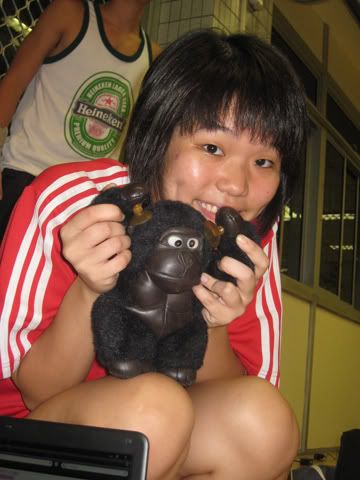 This monkey is cute when upclose. But when it was thrown at me, it freaked me out!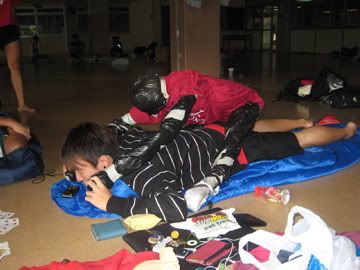 Ben's playing with the dummy as well.







Our sleeping area. We slept in a flower pattern position. It was either sichyi or yingxuan's idea. o.O
Anyway, through the years, we learnt our lesson. This time, chyi brought her mini bolster. yingxuan had a square cushion. i had my blanket. lol. THOSE AIDED US TO SLEEP.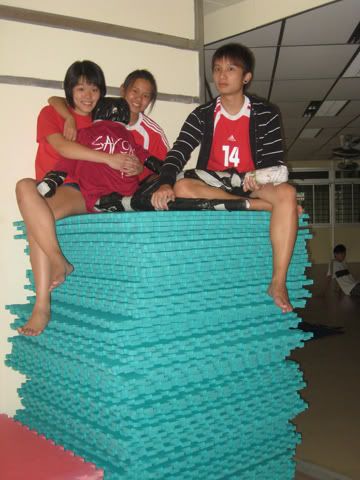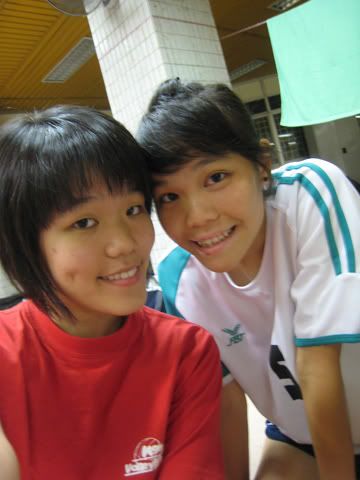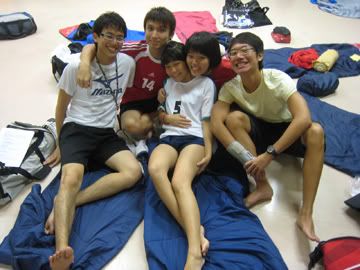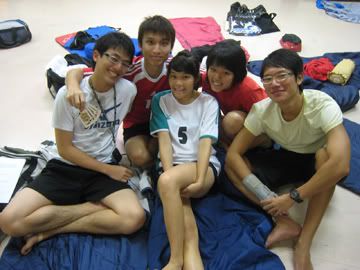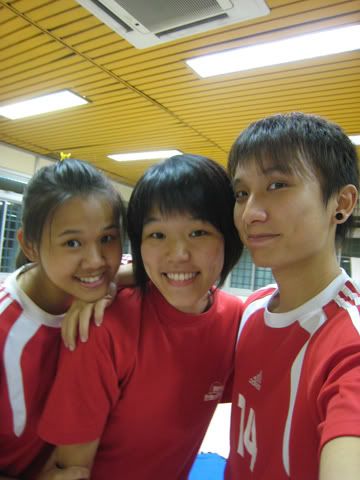 The reds.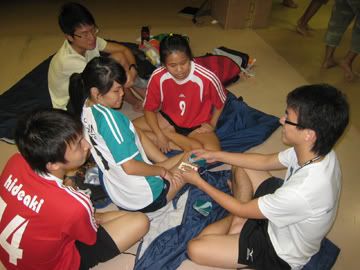 Benjamin did this lame trick on chyi and she actually got shocked -.- They all found out the trick when benjamin did the second time!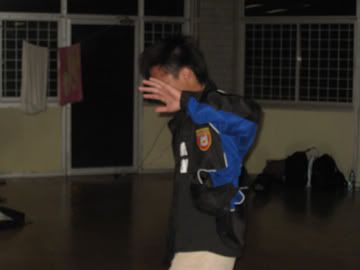 Jestyn joined us too!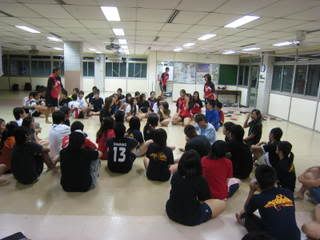 Campers booked in on day 0.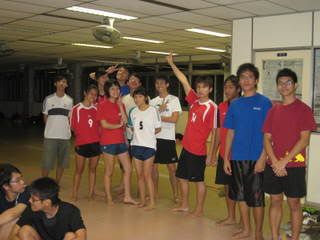 Introducing the helpers.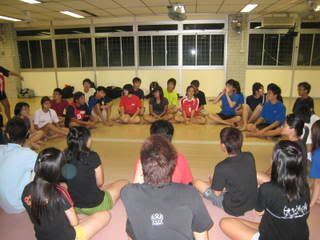 And we had the Ice-breaking games. Every year i have super hard time remembering their names. o.O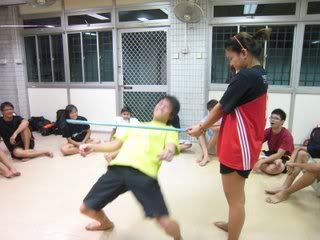 Forfeits: Limbo-rock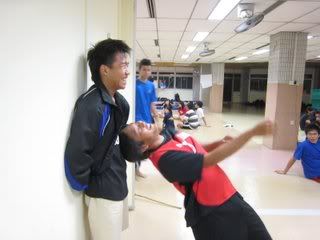 Forfeits: Head spin. This is super lame~



Mingyao's Figure 8 dance brought back from last year!

Proud to say that during the nightwalk, everyone LOVED and HATED block 50. Cause we scared the shit outta them! lol. I think our location was super wonderful, once in a while we heard screams coming from other blocks too. And we were all giggling when they ran down the corridor. hehe..

Jestyn left his dummy at his blk before the night walk started and came to block 50 to find us. When he went back, his dummy when missing. So scary lar. He came back to find us before going back to his block again. But he ended up finding it being hung up at the upper level where he was stationed at. Another cca played a prank on him!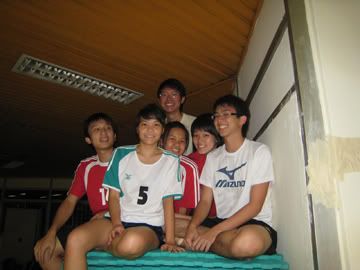 US!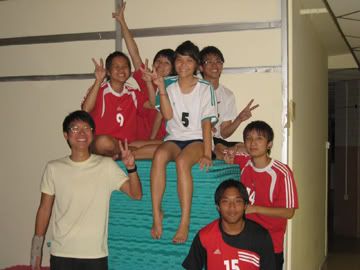 During the day when we had Orchard Run, we were all tireddd.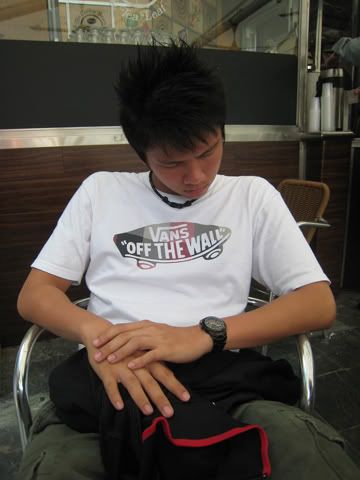 Vincent sleeping.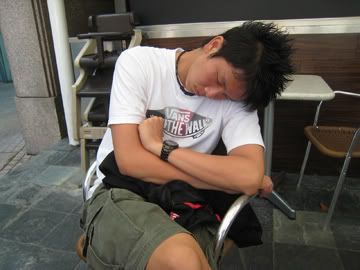 Nono, he is ALWAYS sleeping.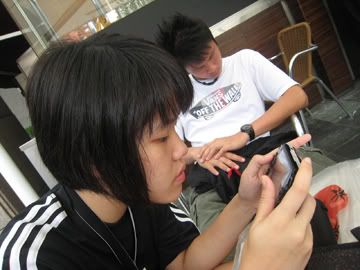 As usual, saving my fishes.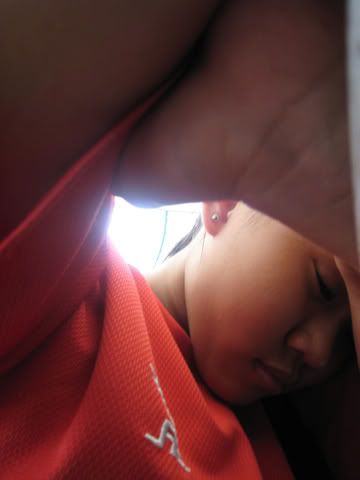 She's sleeping too!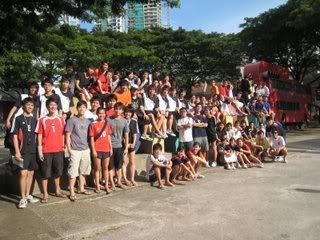 Photo at the Youth Park.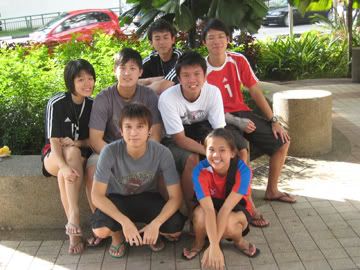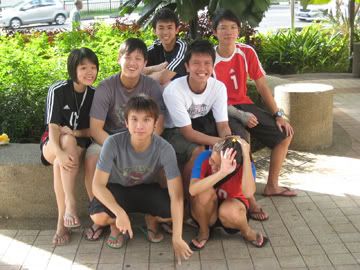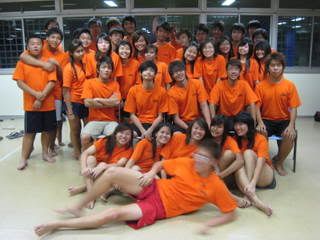 Campers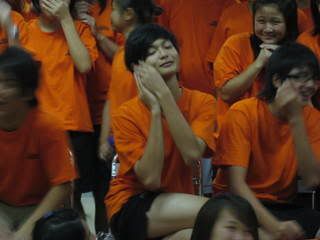 He totally own the GAY-Award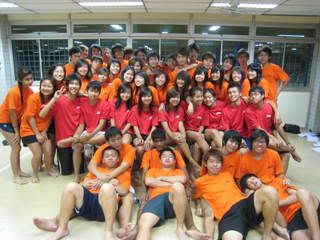 With the committee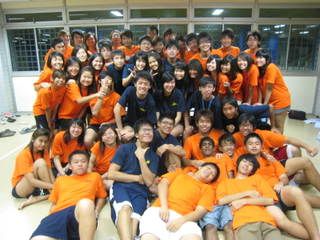 With the helpers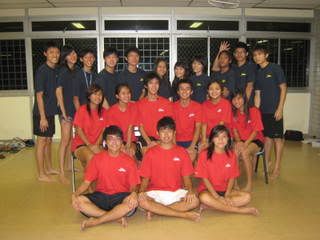 Helpers and committee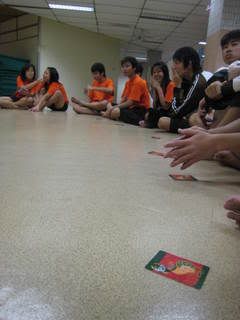 And on the last night, we played the usual - MURDERER! Seriously miss augus and the rest for NOT coming and NOT staying over on the last night! Murderer would have been more fun with smack jack. Booo.

While i was thinking back of the olden days, i decided to watch the videos we took last year and i had a good laugh!



I wanted to put up one of last year's group performance video. But its too big to be uploaded. LOL. If you guys remember, it was Leslie's group. The one with 2 watching Tv and then playing Playstation, with rewind, zoom-in and replay!

I totally love volleyball!