Went for a 4 days 4 nights camp since wednesday night. Its the once in a year bonding camp and this year, we're the helpers once again.

It wasn't all that exciting except for the nightwalk and the last night together in the room playing the usual games like murderer and some left-right-hands game. Its not that the camp wasn't successful but we were either not into the mood or there were just nothing much to do to interest us. The helpers were far lesser than last year, which meant less crapping, less games and less photos.

The PSP technology stole most of our bonding time away and there were quite a number of booking in and out times for many of us. Its actually quite sian diao. Felt quite bored most of the time and had to keep smsing with friends. Lucky thing was, jetson was on a break so he had all the time to text me! thanks!

Anyway, i'm glad that i saw some campers forging stronger bonds with each other.

Orchard run this year didn't have much highlights this year. No kikoman. No weird stares and security issues to gossip about. =x

Nightwalk this year isn't any crying shit for me. LOL. every year, i freak out. but this year, i chose my location wisely. hehe. I was situated at the crappiest block 50. but i was with Jian Ming, Yingxuan, Stephen, Wee Kiat and Kai Hua. yes - so many of them to make me feel safe. My job was just to call to my phone (already placed somewhere along the dark corridors) and let it ring a scary creepy ringtone. Gotta catch the right timing so the campers would go "IS THAT YOUR PHONE?" lol. i was giggling all the way. anyway, ran around barefooted and towards the later night, i wasnt all that scared anymore.

Anyway, i think the committee has done their best and did lots of planning ahead. I think all things went well without any injuries etc =)

On sat, we were not required to participate in the team bonding games, so we went out for a movie.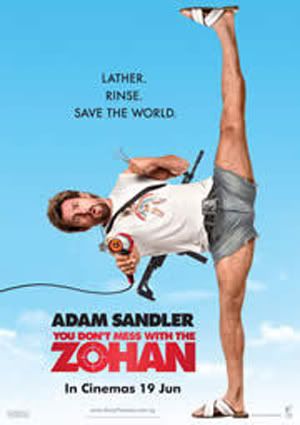 Like what isaac said - funny but not worth 10bucks.

Its a show that i won't buy the dvd when it's out because i won't laugh at it the second time. quite a disappointment when it isn't as funny as i thought it would be. *shrugs*

Sunday, we played volleyball with a beautiful number of 12 players. the weather was perfectly fine and everything was perfect for volleyball games. But we all were so tired that we played like noobs. I played like shit, literally. too lazy to jump, dig or save.

Went to have our breakfast/lunch/dinner at around 4pm.. We were all hungry till we felt full and couldn't take much food in the end. Got home and threw my bag onto the floor before throwing myself into the showers and onto the bed. tired shit with a running nose. totally killing me now with a fever. And to think that, tml the school is starting! o.O

bag still left on the floor because i'm feeling sad.