It was Mr.Jamester's birthday last saturday and i slept super late on friday trying to complete his birthday card.
I spent the whole week planning a surprise with Ivan (his good friend) but was so troublesome because Jamester's plan kept changing. omg~ it was so hard.

But still, we gave him a shock at Taka's Breeks Restaurant. Really gotta thank ben, gin and yx for being there.

Had a late lunch and bought 2 box of Royce chocolate for him.. Proceeded to buy jacqueline's present which was the latest Anna Sui's perfume. Hahaha, it is a great thing to know that she liked it.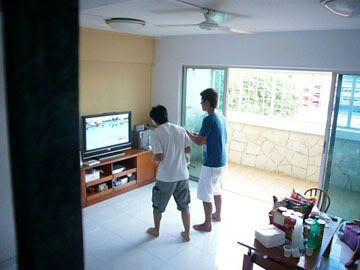 Went back to Jamester's place because Junkang and his gf came over early, so they started the Wii madness.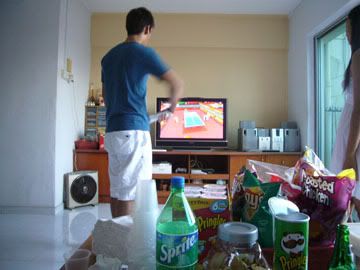 His friends started streamng in and the drinking started. At the same time, the ManU match against Chelsea also begun. LOL. Everyone's eyes were glued to the TV.



The cake came out and he got a great shock.



His sec school friends..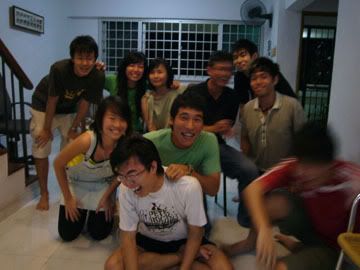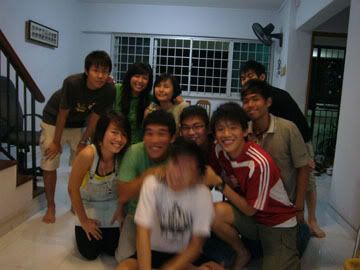 And i really couldnt get a proper photo!!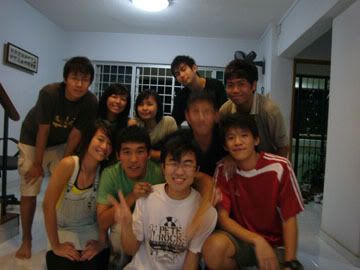 this isnt too bad. hahaha.



His poly friends..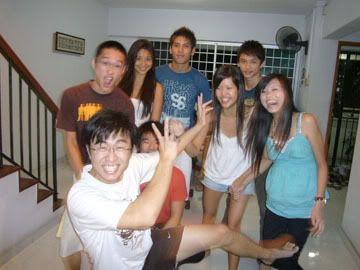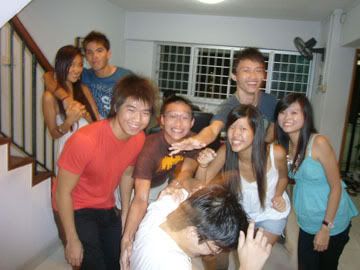 And finally, its my turn. haha.



eyes back on the TV!



Ivan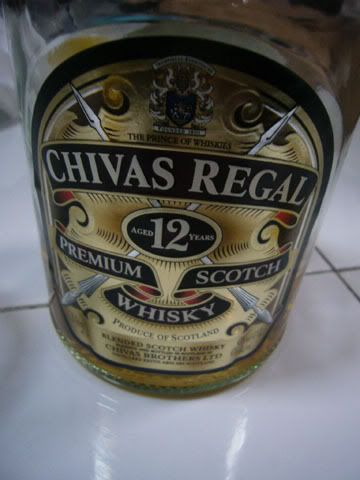 We finish this.. and a vodka.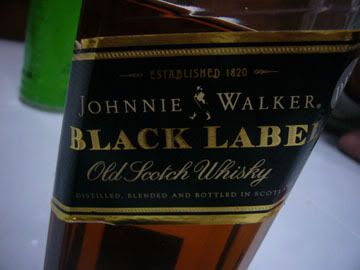 And this was 1/4 left. =x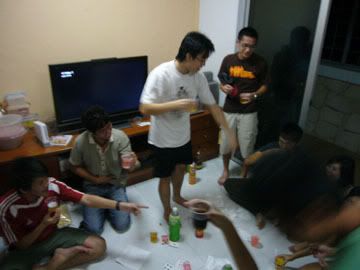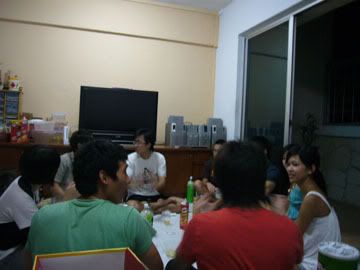 I like the game, GOGGLES UP! hehe..



And the birthday boy is drunk already. -.-"



everyone was already very tired..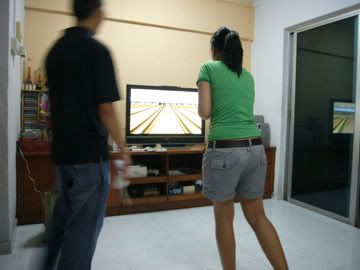 But this 2 still got energy to play Wii. o.O One of his friend called, Boon had a bad tummyache and spent almost an hour in the toilet, but when he came out, he either played wii or slept on the sofa. And eventually, he rolled of the sofa! haha..

His friends started to leave slowly and the last group left at 3am. I closed the doors and off the lights and went to bed as well.

Woke up at 8 and had breakfast. Headed home to bath and went out for movie!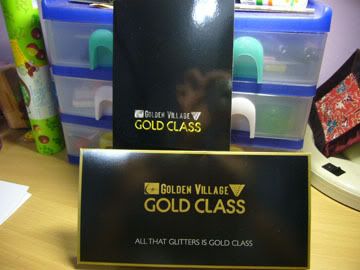 Vivo City's Gold Class. Something you should try once in your life but make sure it is a good movie, so as to make it all worth it. =)



Yeap, we caught Forbidden kingdom, but i didnt really really like it due to the direct translation. The whole storyline is suppose to be a chinese story but why do they have to make it into an english film. -.- The effects that was in the movie, made me feel like a little copy of LOTR. the lava place to destroy the rod, the Jade Emperor's army forces and his empire was so LOTR lar.

Sigh~ i think the only appealing thing was, jet li and jackie chan acting in it.