After much procrastination, i'm here at 2.30am ready to shoot out the 54 photos loaded in the photobucket.

Sunday - A sunny and normal day for everyone. But hidden in the night was a surprise for him. =)

Yingxuan, Ben, Gin came over in the morning and picked me up from home to head to sentosa.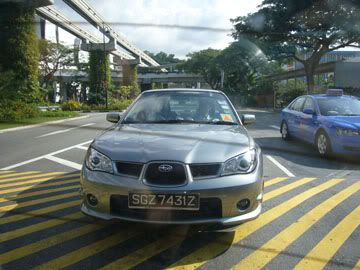 Behind us, joined Jian Ming, Sichyi and Ming Wei.

We reached there without a vball cause it was always benjamin who brought it. But he last min couldnt make it. So yingxuan forgot to bring hers. And Jian Ming assumed we had one. Sigh. It was bad to be ball-less. So we spent abt 14 bucks on a rubber volleyball (it was family day so there was a discount. o.O) Anyway, we left it on the beach and forgot to bring it back! LOL. We only used it for about 3hours?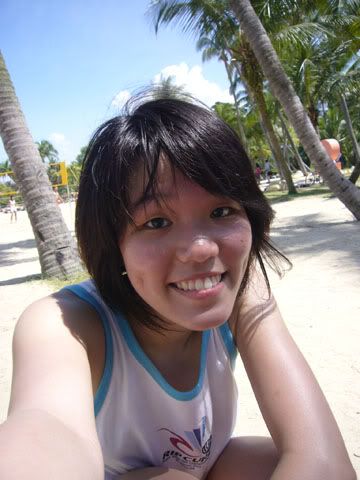 I'm half roasted.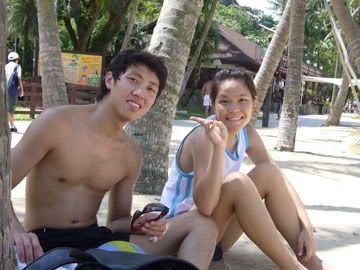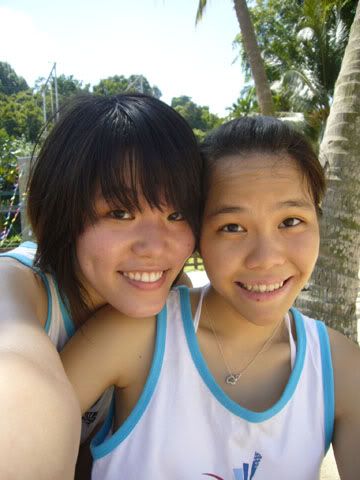 slackingggg..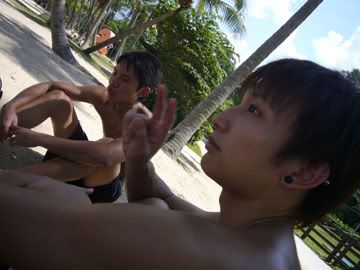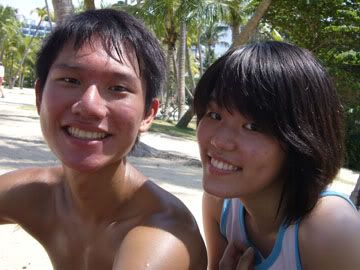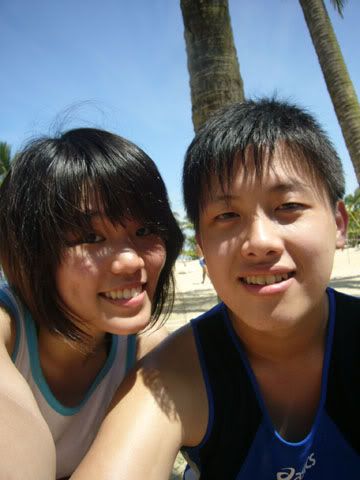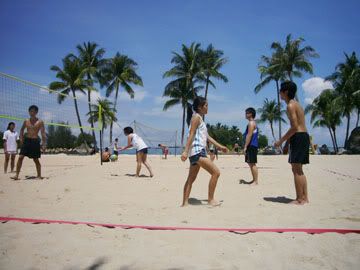 Played friendly with some people on beach..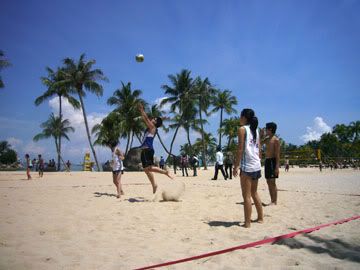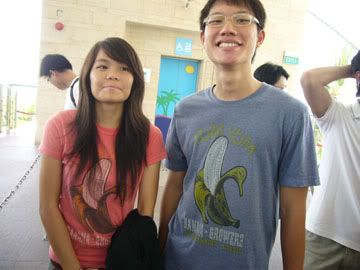 The Banana shirt.



We took a tram to vivo to have BK. Left both the car in sentosa because it was cheaper to park there.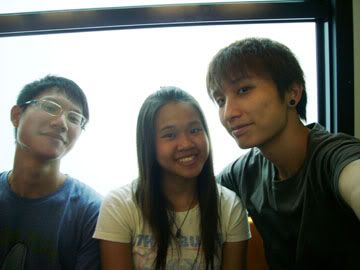 Thats a row of tickets! Andy and Jasmine joined us and it was 9 pax in total.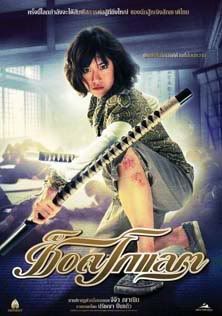 Chocolate

Didnt like the movie. Too gore for me. I almost had my BK thrown out when the girl was fighting with a whole lot of fat butchers. Ewww... i fell asleep on-off when she continuously fought with a whole group of people.. Something different to see a female fighting lar, but not my type.

We sat in Starbucks and caught some coffee to boast our energy level. Gosh~ we saw a "jesus" guy walking pass and we were laughing our heads off when Benedick commented. Indeed, with that clothe-like pants and the beard he had plus his height. Seriously, he had it man. The guy even waved at Gin when Gin stared at him in a state of shock. LOL.

Walked around Vivo while jian ming and yingxuan went back to sentosa to get the cars. And eyed on things that i dream of having. But the GSS didnt tempt me much. HOHO!


With the help of www.hungrygowhere.com, yingxuan made a reservation for 12pax at.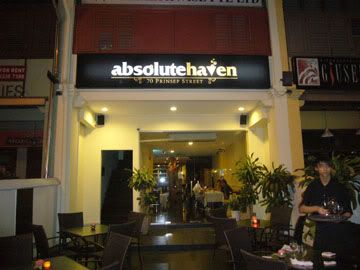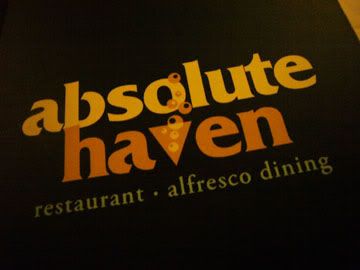 Dear joined us there too!

Ben, chyi, ming wei and i took Jian Ming's car there first. There were many times in the day that we almost gave the surprise away. But we use one after another lies to cover it up. LOL. Yingxuan and the rest drove down to PS and bought the cake while we tricked Ben that they miss the turn and got lost. C'mon i was seriously scared that ben didnt buy that idea. But he seriously thought that Gin didnt know how to read the street directory. haha.. Nvm about it, as long as he can navigate in the jungle =)

Helped Yingxuan and the guys to the back door of the restaurant before going in from the front again and giving them the "okay!" signal.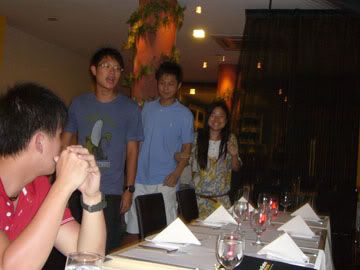 Yingxuan hid behind Andy holding the candle.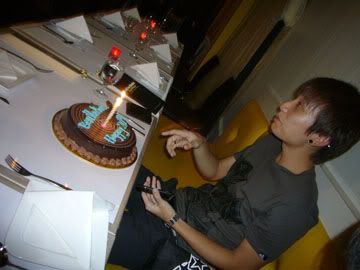 We sang the birthday song and ben was asking "why u all come from the back?!" LOL.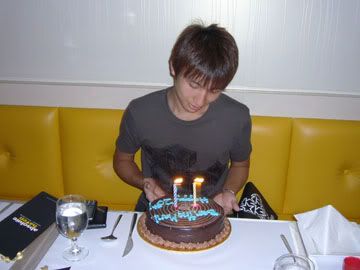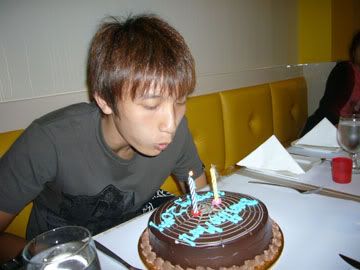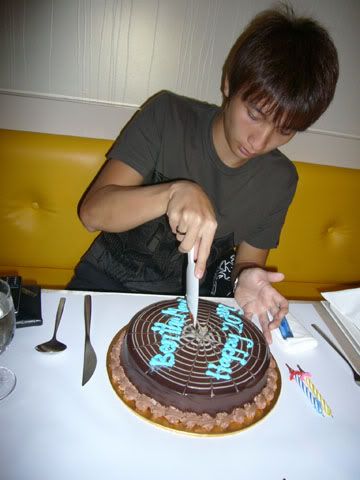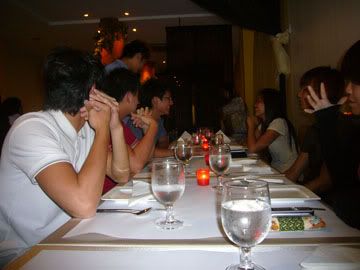 The long long table as if we had some director's meeting going on.





THE FOOD! i cant remember the names of the dishes =X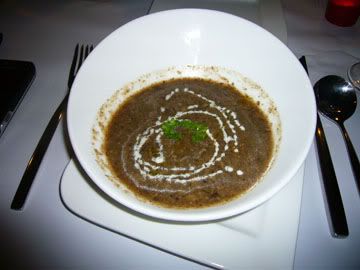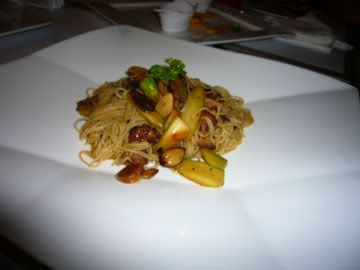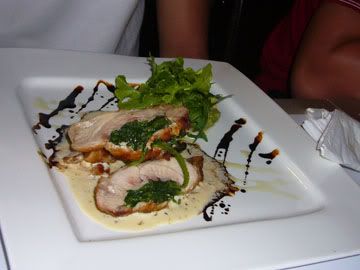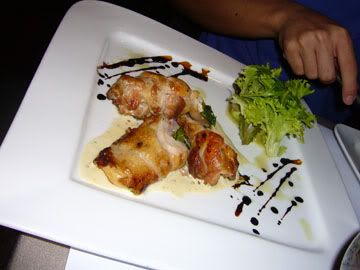 We filled our bellies and had lots of water. Gin was commenting that the waiter must be darn pissed that we drank so fast. Haha.. Food wasn't too bad but i felt it wasn't worth the price that i'll pay. With that price, i think i can get better tasting food. =x The rest: ambiance was good, music was good, service was good. I shall just treat it that i paid for "the rest". =)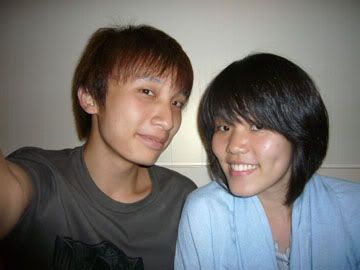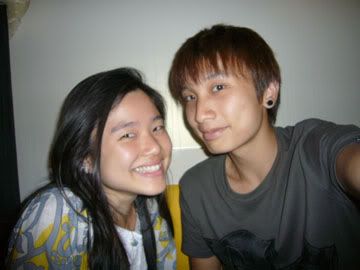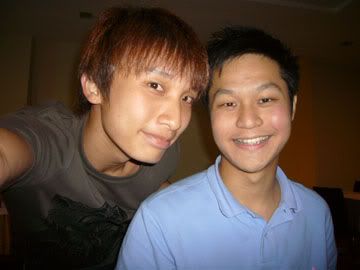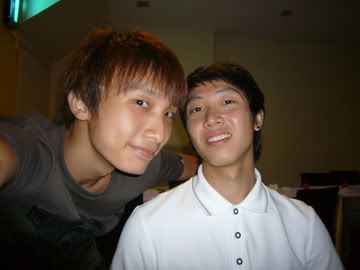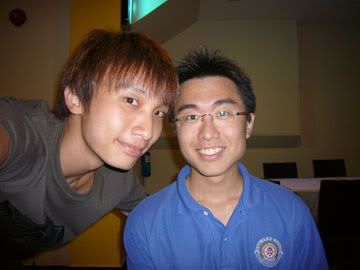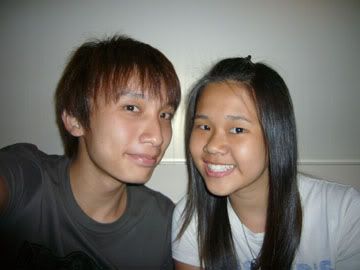 Dear drove i and chyi home and went into Little India. Gosh. It was a total chaotic street. The supposedly 4 lanes for cars, turn out to be 3 cause the right-most lane turned into their "passageway" too. O.O When the green man lit up, there was a human traffic jam going on! Gosh~ It was mad driving in there. Imagine if dear was driving a Manuel car?

When we were going to reach home, i felt my bladder almost bursting! Kissed goodbye and rushed for the lift! Went home and straight into the toilet. Haha.. Dear was nice enough to called and ask how i was feeling! LOL. Thanks eh. =p

Continued to crap with Yingxuan and Ben online before knocking out in bed.



Anyway, Pretty glad that Ben loved his day with the present surprise and the cake surprise.. You're 20 now!! ;)