Last night, the volleyball gang went to raid Benedick's new house at LakeShore!
yes, the new condo with the cool swimming pool. but i didnt manage to see it. =(

We met at 496 for dinner and they ordered 3 plates of stingray at different cost. o.O

Next, we went down to C.K departmental store to stock ben's house with tidbits and softdrinks!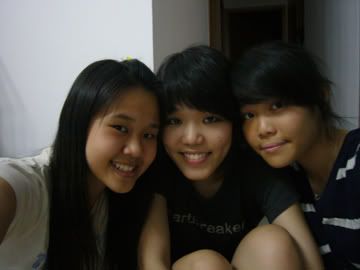 The people who went were, yingxuan, sichyi, ginmin, song cherng, bala, james, mingwei and MYSELF!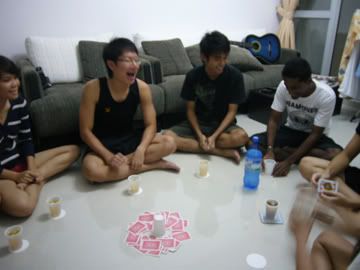 Circle of death was once again introduce to mingwei and bala. But this time, we only played a round and the there was this damn funny rule that song set. it was "NO LAUGHING WITH SOUND FROM NOW ON." wth! we kept controlling and i think gin tio internal bleeding sia. wahahaha..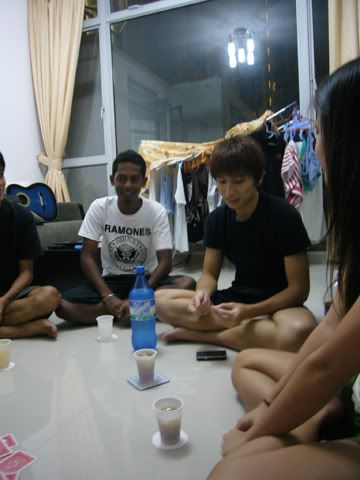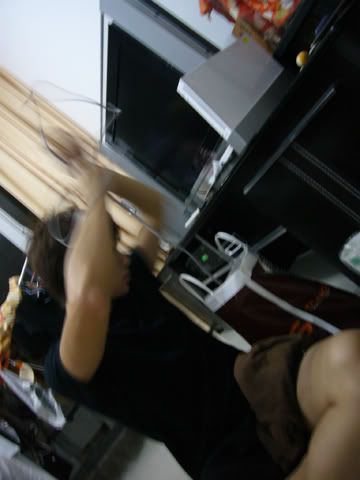 We proceeded to setting up the Wii. Thanks to hon, for bring it. We really had great fun playing it!!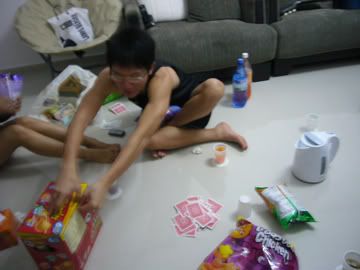 We started digging in.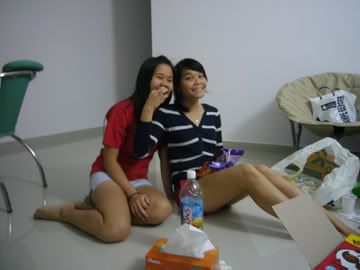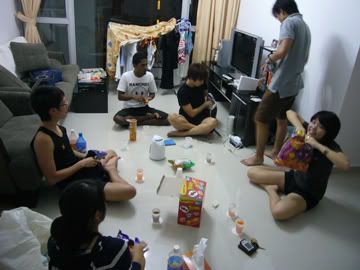 We spent less than 30 bucks =)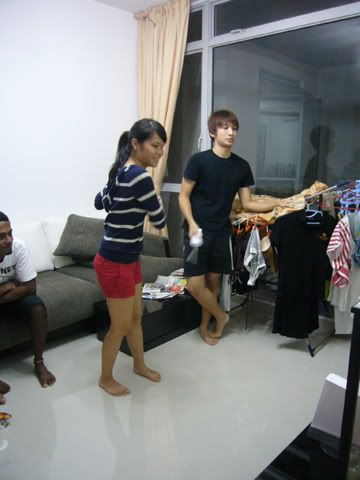 Ben was damn chill when playing with chyi. LOL.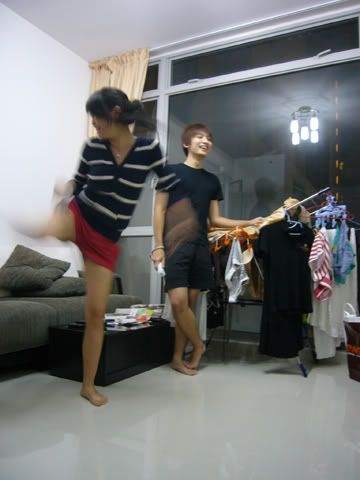 Chyi resulted in fighting outside the wii game. -.-



Gin and Bala was playing Boxing and naughty yingxuan recorded a video! LOL.