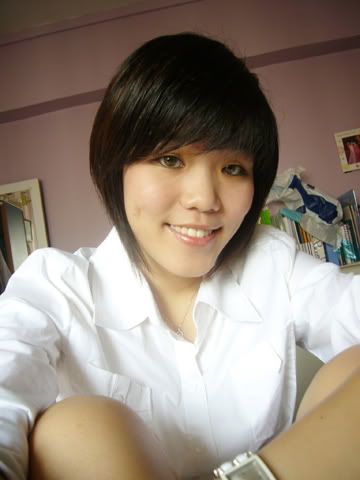 Met up with the bitches last sunday.

I and Ange knew that we were going to be late so we cabbed down. But when i had just flag the cab, dawn the bitchest told me that she was only waiting for bus. LOL. Thats so smart of her... So i reach JP first and i started to hunt for food cause i was damn hungry. =(

And so..... We made our LONG LONG JOURNEY FROM ONE END OF SPORE TO ANOTHER END.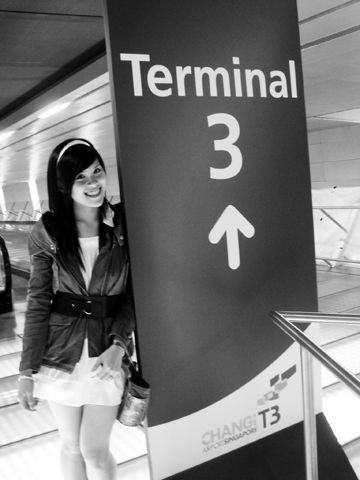 Dawn the bitchest decided to go CHANGI AIRPORT. Zzz.

Surprisingly i didnt fall asleep in the mrt. Cant be blame okay, i was still sick that day. And that bitch was sick too.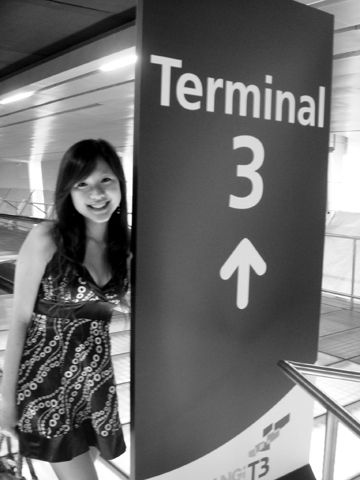 Only Angela came along. Natalie was dead.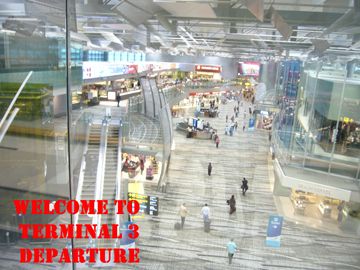 We walked around and there was nothing much. We longed to jump in there cause there were LOTS OF shops and of course, they were so much cheaper. =(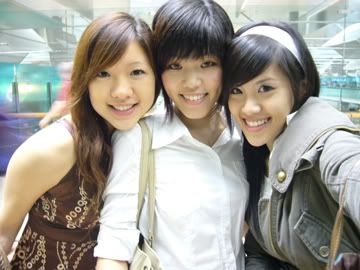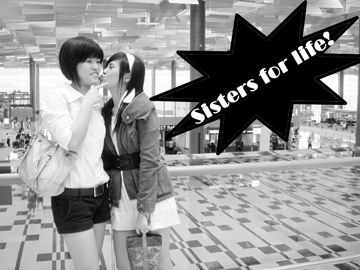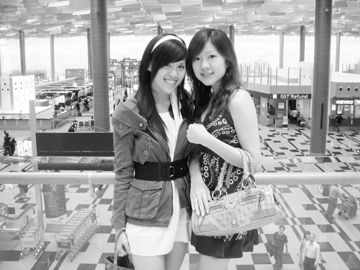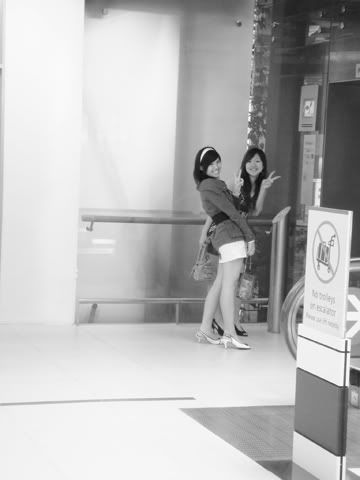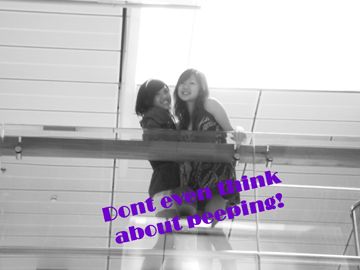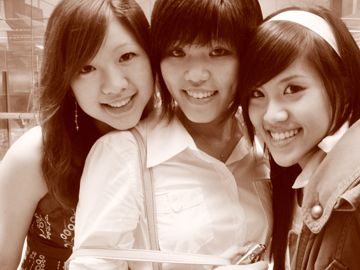 We're going on a holiday!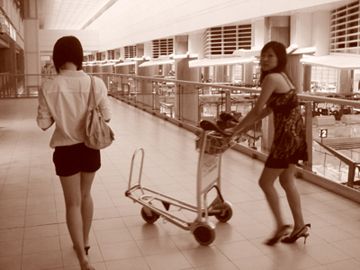 Maybe bangkok...... how about that? or maybe Vietnam - the next shopping paradise.


Legs got tired so we decided to have a meal at TSC - Tong Shui Cafe. Thats when a series of unhappiness started.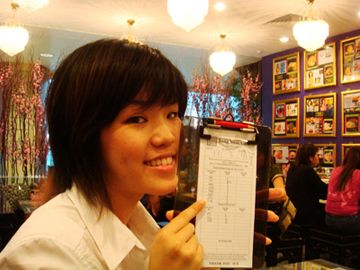 We ordered this amount of things.

And the menu was quite jia-ba-lang (messy) cause from their name, you would be expecting purely chinese food. But it was the other case, they sold Italian pasta, baked rice, western food etc. o.O You know in terms of marketing, it confuses the customers.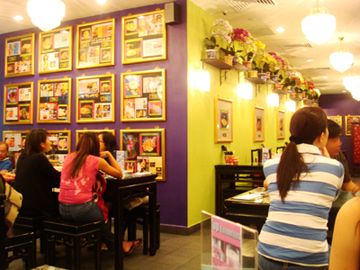 The interior design felt half malay and half chinese. cause they had wall colours that were so-not chinese and pink blossoms at the side.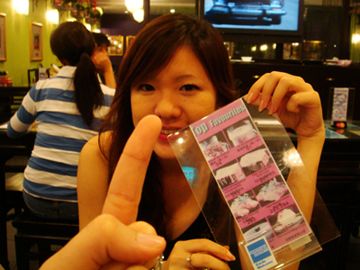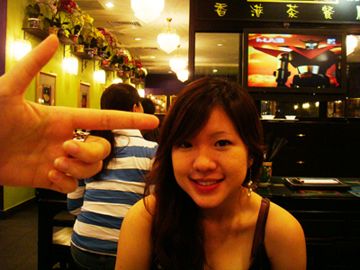 The healthy drink with rose buds, chrysanthemum, red dates and etc..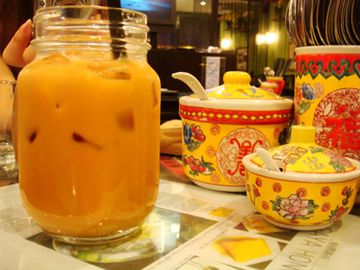 Teh-bing.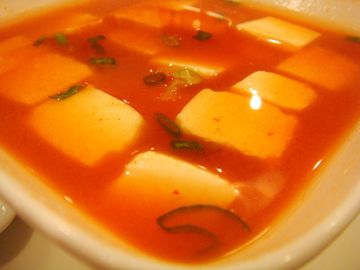 And then the food came - First up, Kimchi tofu soup. *rolls eyes* not sour, not spicy. Basically too watery.

And when we pass them the order slip, we decided to be nice and ordered our dessert inside as well. We never expect that they serve us the dessert IMMEDIATELY. -.- Wah lua. who ever eats cold/hot dessert before they even had their main course. They didnt even have the courtesy to ask. To think of it, we were in Changi Airport - We assume services to be better.



Pasta - it stated that the fish was "fish steak" but it turn out to be the same as "fish and chips" the fish. -.- But this is one of the dishes that tasted better.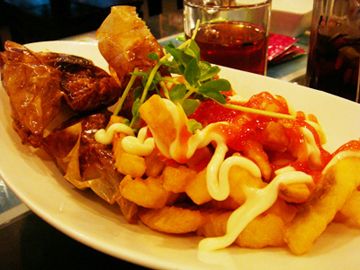 Paper wrap chicken (zhi bao ji) first mouth was good, subsequently - SO-SO nia. I want to eat a good paper wrap chicken!!

We had other food too, that were not good. Like the dimsum that had prawn wrapped like a "mini-bao" ok, i dont remember the name. But.... dawn and angela didn't like it. And then there was the fried tofu with mayo and porkfloss on top - that was okay so-so nia.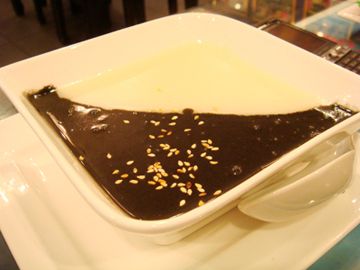 My dessert - Black Sesame and Almond Paste.
They serve this to me before the main course came, and i told them to serve later. I never expected them to store in the warmer and serve me after that. So the top layer was "dried-out". Sigh~ it would have been good if it was "fresh".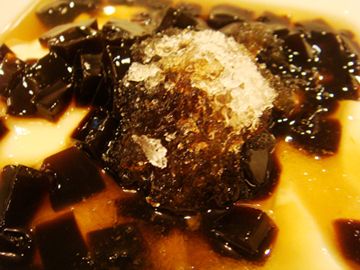 Dawn's dessert - 豆花 and chin-chao. Bad ratings by dawn too.

I cant remember what Angela ate, but i know she didn't finish it. =/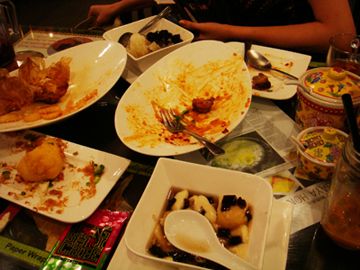 No more TSC for me le.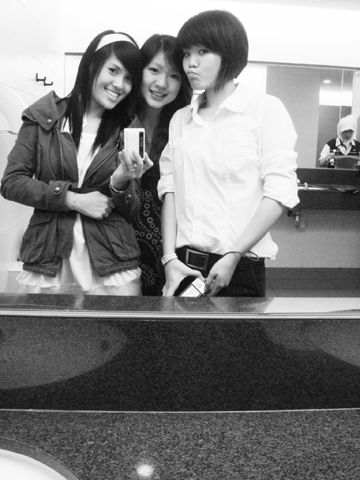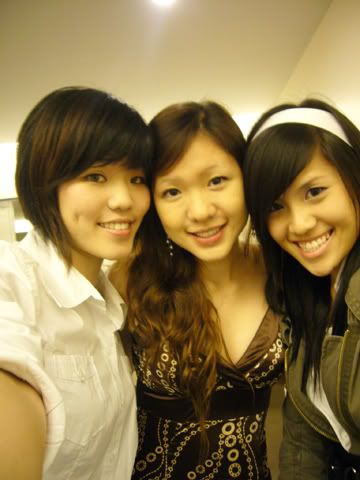 That 2 siao-kias went crazy when they saw this..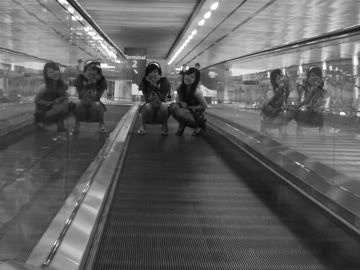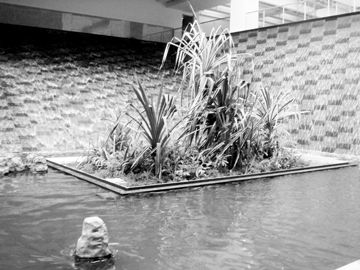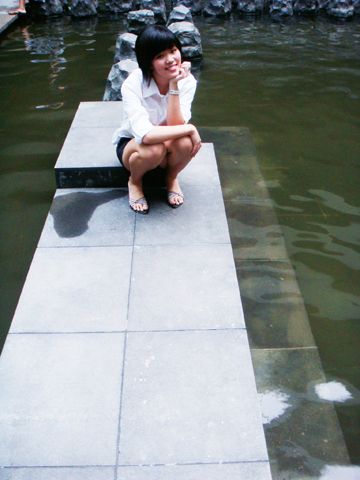 Jinhui says this looks like China 80s! LOL.
dawn's camera colour indeed very powerful to bring me back time. =p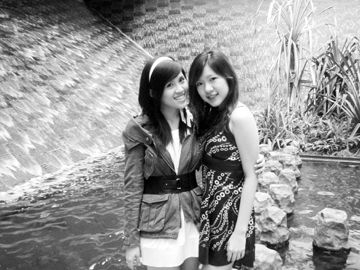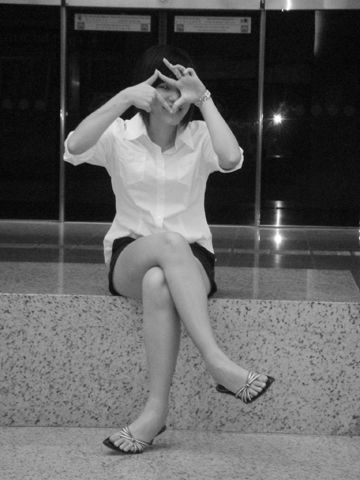 On the way back to Town.



I bought this - Gucci Envy Me
Smells real good and very expensive for just 30ml.



It was real great to be able to meet up with them again. =)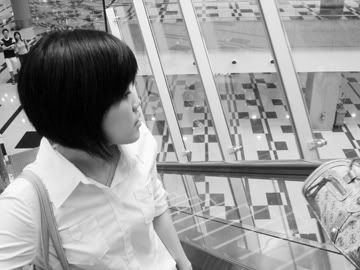 "Just like someone who doesn't bother to pose when taking a photo, for that is the most natural shot and also, the happiest. Photogenic is just an incentive." - Quoted by Low Kay Hwa (A Photogenic Life)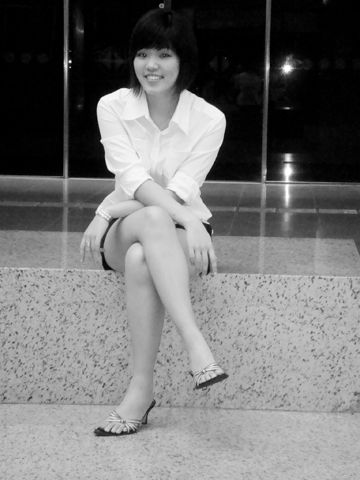 Thats all folks!