Work had slacken down this week, mainly cause i finish the accounts for both the companies and my boss is sick. So on tues, i got to go home at 3pm! And i had spent my days with my internet cause i was task to redesign a few of her posters. Easy job for me cause she wanted SIMPLE DESGINS. Thank God that ive found more time for myself.


And of course, this week, im more or less stucked with the program of Adobe Photoshop cause i was designing Jamester's blog too. Haha.. sad/happy to say, he has the same blogskin as mine. LOL. layout same, only colours different. His is black. Sad cause you'll not see anything special or different. Happy cause it was a breeze in doing it!

When he said he wanted "abstract" art, i almost faint. Im wayyyy bad at it. But -hahaha- his "abstract" means simple simple type. Chey! Again, its a breeze. So now that his blog is alive and kicking, he better live on the spirit. If he ever slackens down in blogging, i will nag till his ear drums break! =x


Okay, enough of my rantings. Its time for good food!
Yeah man! I and Jamester had a date last sat for German food and of course, MOVIE!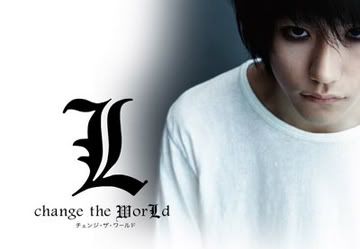 L Change the world.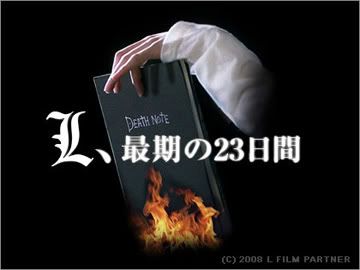 Suprisingly, it was quite different and i feel BETTER than death note 2. =)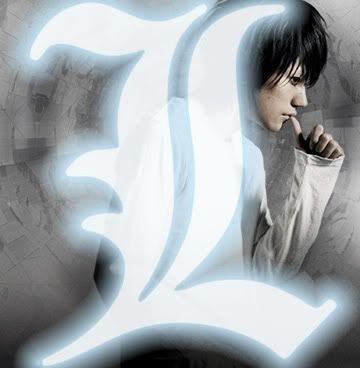 His like a boy who loves sweet food and bites his fingers.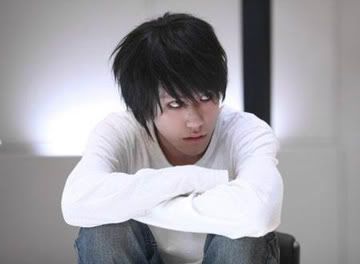 He never get tired of squating in the chair.



His hunchback.



And of course, the PINK CREPE VEHICLE that brought laughters in the cinema and i think his waterbottle is WAY COOL!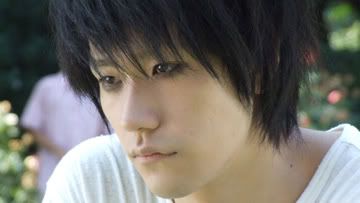 This is L in the movie.

Ever wondered how he look like in real life? As good as in movie?
.
.
.
.
.
.
.
.
.
.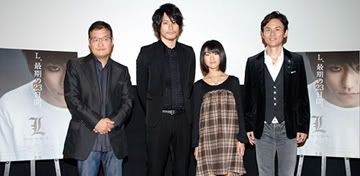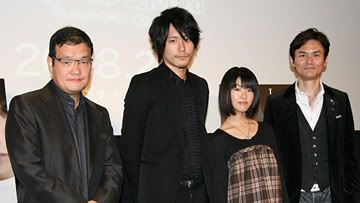 Nah, not exactly. =(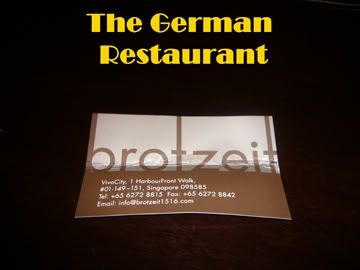 Headed off for dinner!
Its a Restaruant with a bar area. Good for chillout too.




Oh yah. The menu had all the food name in GERMAN. So...... i can only tell you guys the description.

We walked into the restaruant wanting to try their pork knuckle, but at 8pm it was already SOLD OUT! =O So we held on to a waiter and told him to recommand for us some good food.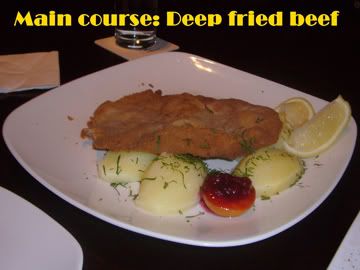 This fried beef is GOOD! Nothing fancy, very lasting taste that melted in the mouth. You could say, they did it like the "fish and chips" style.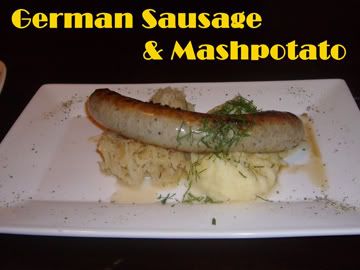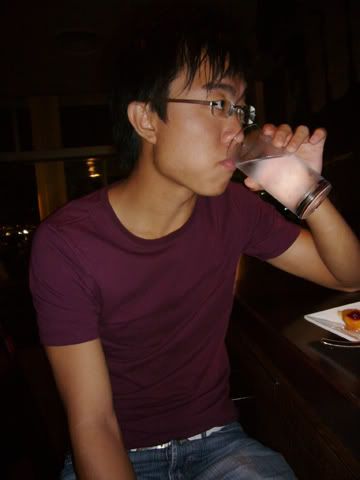 Jamester!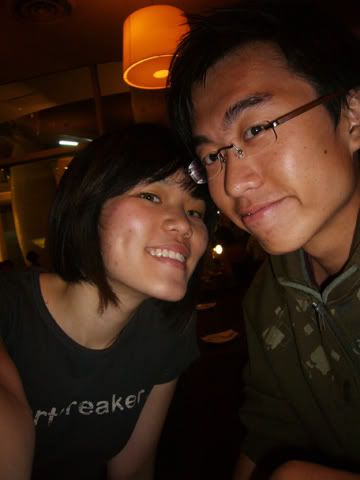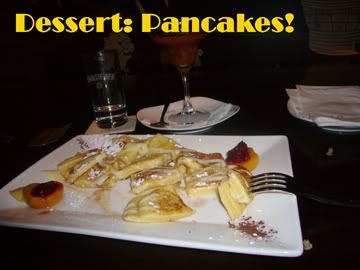 It was dessert time. Again, the waiter told us to try something different. Hmmm.. didnt really like it. Cause we were quite full le, and the pancakes were even more "ERRRRR... FILLING"? I mean, its carbo you see.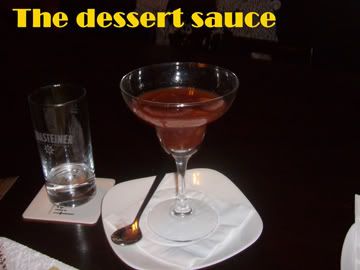 And we had to dip it in this sauce. not that bad actually. =)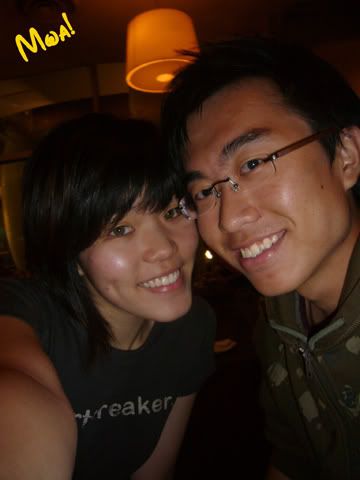 *burp*

loves to my man.