This Xmas is the best!

24th photos isnt in my hands yet. *AH HEM* SEND ME THE PICTURES SOON!


25th i went over to the Lee's apartment to have a VERY DELICIOUS MEAL! His mum really knows how to cook..



The Chicken with Potatos and nice nice veges. =)

Had my Xmas present exchange with boyf. Hehe.. he got me 3 presents and i all love it to the max!


26th went over to the grands house to have post-xmas party with my cousins.



TABLE FULL OF FOOD AGAIN!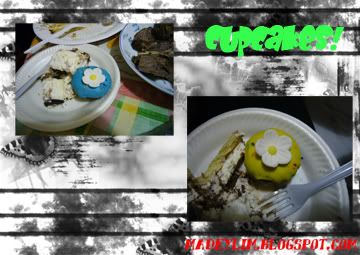 Headed off at 10pm to holland village Sushi Tei cause i had a ROUND 2 of FOOD! and of course, xmas xchange and drinking of sake! (photos coming up soon!)


27th Gathering with my secondary school friends at chyi place. Stayed till 3am when dad picked me up. We played the game "CIRCLE OF DEATH" or perhaps, renamed as "DRINK TILL YOU DIE". =D sad thing is, the guys are all gg to get enlisted! Sob... We must contd to meet up lehs, mr botaks!


I havent been lazy, just busy. projects piling up and i dont even have time for shows and games. Sigh. But i think, ive played enuff. hee!

My boyf is the best! he manage to strike off soooo many things on my DEC list! Enchanted is half striked cause its in my com and ive yet watched it. =X

iMu,hon.