I have my room off the BLUES and on the PURPLE!
It wasnt ideally my type of PURPLE that i wanted, but still - its my princess room now!
EXCEPTIONALLY SPACIOUS (till i get my Queen Size beddy) and CLEAN. Dust-free. =)

I really want to give Jinhui a BIG THANK YOU!! Ewwww.. xie xie lehs! He helped a WHOLE LOT OF BIT for the repainting.

Oh yea - it isnt just about REPAINTING cause there is a "designed" wall..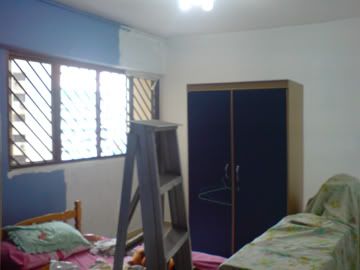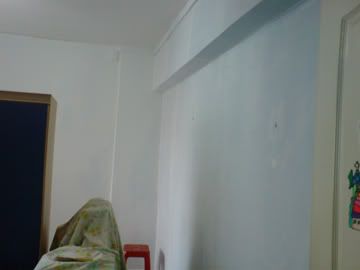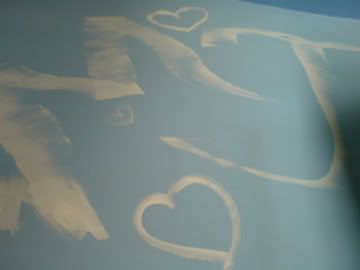 Playing with the unwanted piece of colour.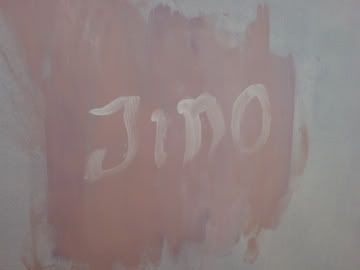 Signing off that great artist name.



Eh.... whats this?!
*tsk tsk*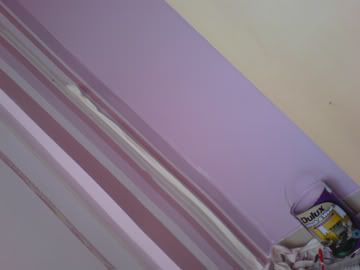 getting abit of the picture already??



TA DAH!!!
Isnt it BEAUtiiiiiiFULL?!



Its all worth climbing up and down the chair.

Ive got to admit, i threw away alot of old stuff and im in need to go to a number of places to find a replacement!
PLUS - its so spacious that when i speak, i hear an echo.... "Helllloooooooooo~~~~~"


NEW BLOG SONG:
Backstreet Boys - Treat Me Right
*i love the new album - Unbreakable*