Im really glad to spend my xmas eve this year with a group of beloved friends and of course, my hon.

boyf and i reached sweetie pie's house at 7.30pm and we only saw penny sitting by the door. walked in and she didnt bark a single noise. Hmmmm.. good girl.



yx's xmas mood!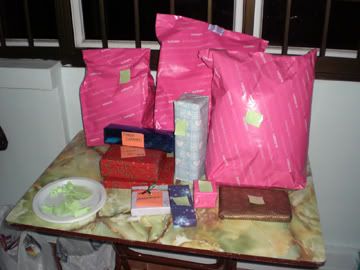 OUR PRESENTS!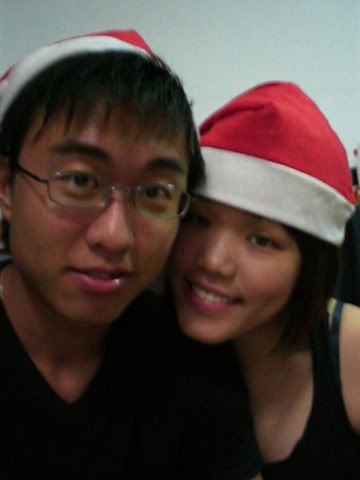 And a xmas hood for everyone. too bad i didnt bring it home.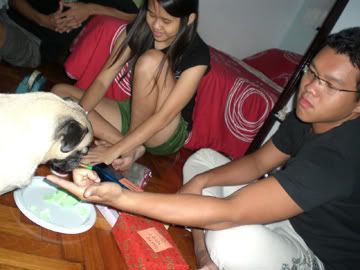 You see Gus so good to penny right....... actually NO LOR! he was scared of the dog and when he found out that it was harmless, he scared it. =( Slamming 2 plastic plates infront of her, scared her nerves and made her cry in song's arm. Poor Penny.



Played Taboo. Thats Ben trying to......... be funny?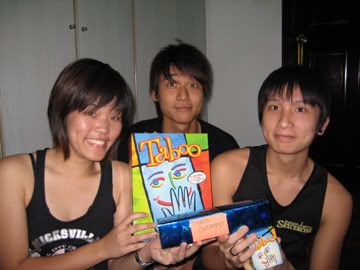 3 Rounds of Taboo and 3 winners!
Prize sponsored by yingxuan's mum.



Mr.Lucky. i had the honour to pick Ben's name out of the many names in the pieces of paper.

We had a little vote for Mr/Ms.Nice. and AGAIN, Ben got it!


OVERALL CHAMP!
Yx was first, but cant expect her to get it. so it went to ben - the second highest vote.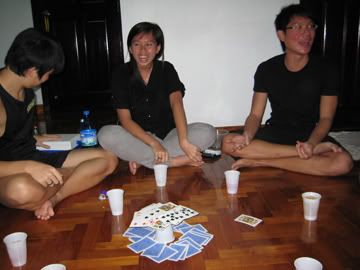 Boyf had the honour to introduce a new game to my friends. And i bet they all love it. LOL.
its called "CIRCLE OF DEATH" .aka. DRINK TILL YOU DIE or BLADDER BURST or maybe DRINK TILL YOUR BLADDER HAS SIX PACS.

It was a drinking game and we played 2 rounds which had us drink more than 12 bottles of softdrinks and tap water? OMG.



Gin drank the most. see that expression on his face? Thats how ALL of us felt. =/

Then it was EXCHANGING GIFTS! i realised that my friends really has very very nice ideas in gift exchnages. LOL.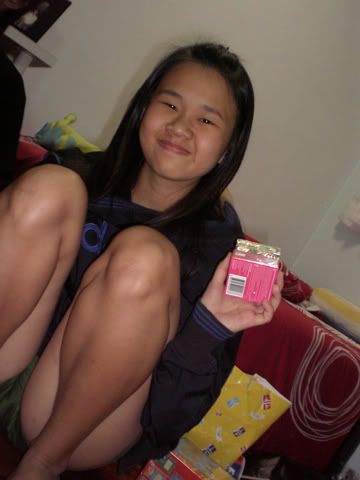 3 packs of Condom with different brand and satisfaction =)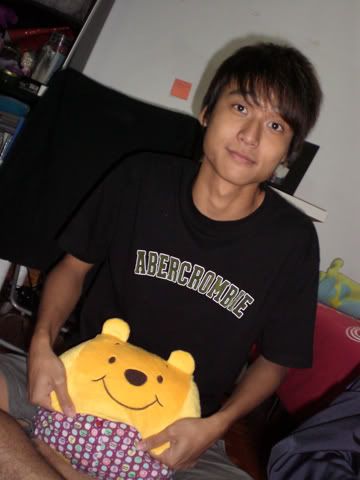 Sq sized winnie the pooh in a lady's boxer. btw, jocelyn: the material quite nice lehs! wahaha.. i think yx is wearing it now. =X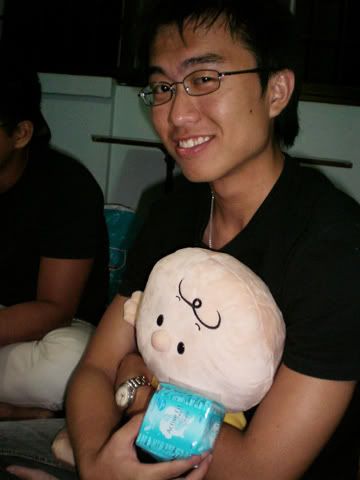 Charlie Brown and a "come-with-it" pantyliner. LOL. poor boyf had to hand it over to me.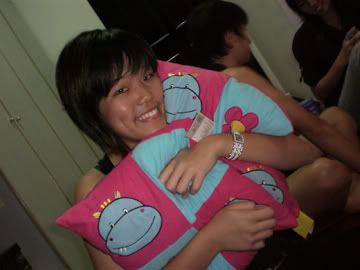 mine! one is on my bed. Another in boyf's house. It was nice hugging to sleep that night at yx's place.



Last game for the night.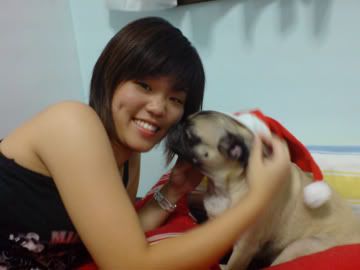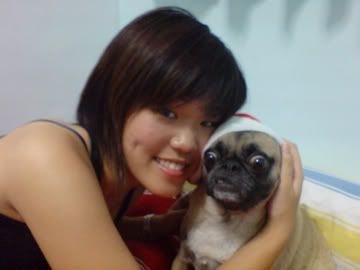 Penny's trademark expression.

Turn in at 4am. Left them at 8am cause boyf had to return the car. Went home and slept more after that, before heading to boyf's place for dinner!