Its back to school... DREADFUL yet fun cause i carried a different spirit this time as compared to last semester.

2hours of school each day for the 1st week.
Ive got no notes in my bag, just my turtle pencil box and a new book i bought today.
plus the addictive PSP slim that geok has.....................
OH MY~ God, please forgive me.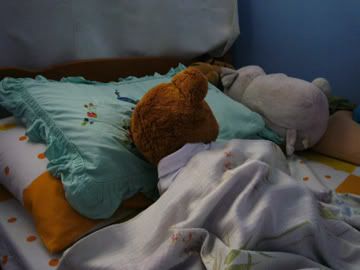 Cold cold morning.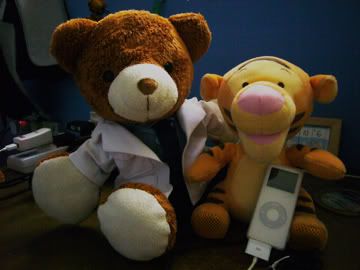 Accompanied with tigger speakers that my sister bought. =)



Rainiee was not around, i miss her badly. But geok acc-ed me to have my hair trimmed and i met dumbdumb. Together, we 3 had a mission.
Nah.... it was the 2 of them helping me find something. *secret* =p
Was lucky to have dumbdumb around cause i ran out of cash halfway and he was there to help me share my "load". Was sooooo tired.
Okay, even right now, im tired. Zzz.
LOL.. got home and went out shortly to have myself found in holland village sushi tei.
Not to work, but to have my meal.
As usual, i had my work illness 职业病..


Good Luck to DumbDumb tml. He'll do his best.
i trust you.