Sister went to HongKong and she stepped into Disneyland buying stuffs back for me!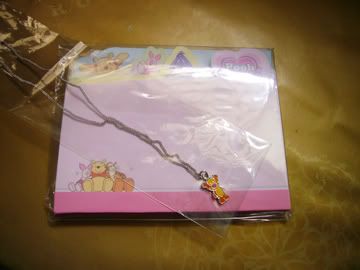 The jumping tiger



Astroboy



She came back and went FOX. Hence buying this top for me.




Shirts from Bugis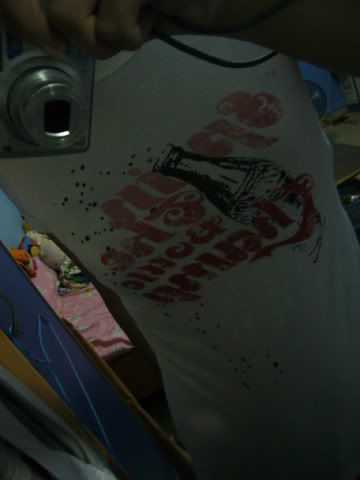 Cheap cheap!



15th AUG 2006 - Wednesday



A day out with Wesley.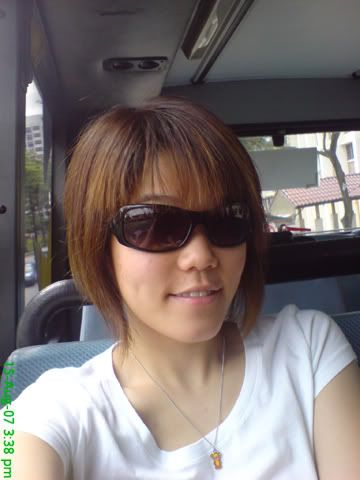 The week with scorching sun.

I guess it was more than half a year since i stepped in Bugis Junction. And yea, we went there. Followed by walking to ClarkQ. And first time i set foot into the central mall. A nice and quiet place. Barely anyone walking around but there were a few interesting shops.

I saw a watch that i love it! Its Guess with the freaking price of $269! O.O
And of course, i found the colour i like at VIVO CITY's Guess outlet.
Oh myyyy..

Got a flyer from a street boy. Featuring the opening of Tsubaki Japanese Restaurant. And so, we went searching for the MOA building.



The scenery from the Restaurant door

WARNING! High class restaurant with Kimono Waitress! Gosh. They spoke Jap and the few that went in to eat were Jap businessman. They only opened last month, so business havent picked up. But food was nice. Sashimi much better than SUSHITEI! Price was almost the same as sushitei. NO WORRIES. it was his treat =x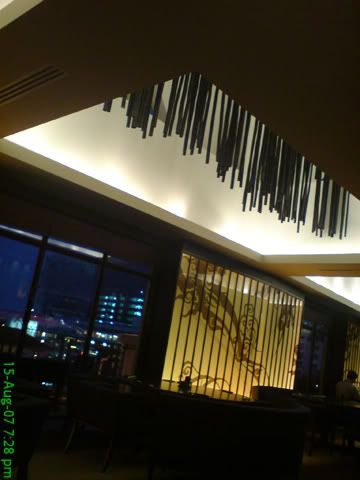 Ice green tea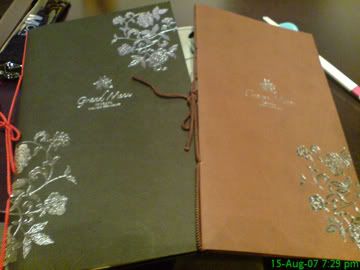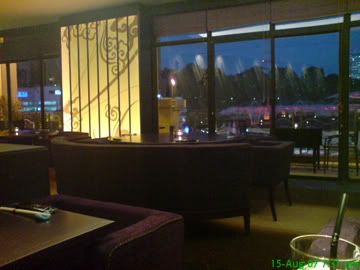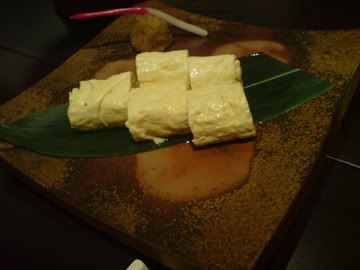 Fried Tamago. mouth drooling!
NICE LIKE HEAVEN!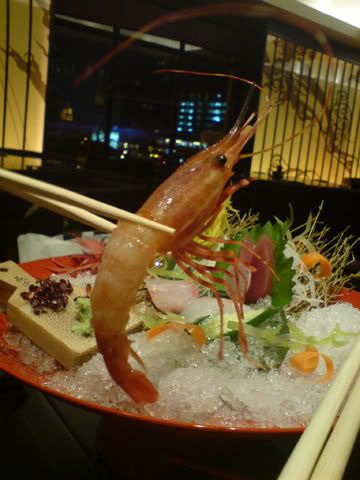 Naked Amaebi.



Chicken Sukiyaki
But amazingly, no soup. o.O



Cheese tofu cake
This desert cost, i think 6 or 7 bucks. i cant remember. But all their deserts were the same price. Except the fact is, 2 for 10bucks.



Black sesame icecream



Gorgeous toilet



Cant help but take a photo!



And the green tea mochi he bought for me.


Was late meeting rainiee. So he accompanied me to cabbed back to jurong.
Midnight mugging at Jurong East Mcdonalds till 5am!



Victims of exams: Me, Rainiee, Shugeok, Daphne.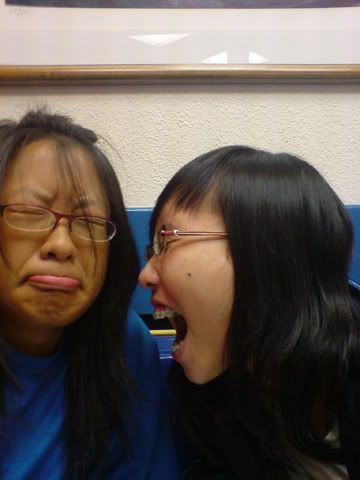 We were the slaves of the books