-POST EDITED BY USER-
Rummaging through the folders, i found more photos to extend this entry.


YEARS AGO
.
.
.
.
.
.
.
.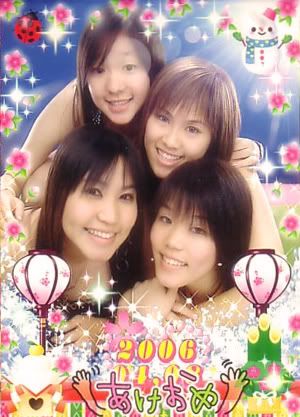 Quoted From Dawn's Scribblings.

I have a wonderful group of sisters, D.A.M.N! We've stuck together for 6 years.. enduring one another's crap, crying over boyfriends, playing volleyball after school, those late night stayovers, changing together (they even bathed together!), bitching about others, shopping like mad, indulging in good food, oogling at cute guys.. etc. Oh! How dull would life be without you darlings? ;)


AGREE!!
That is why we are still together.

Its amazing how we stick on even though we have different taste in guys (i swear on that), different circle of friends, different characters (Natalie that childish old bitch. OK, she is soooo going to kill me now), different love for foods (Dawn hates the cheese we love. But we all love Jap Food) and lastly, we're in totally different schools now.
I guess the only thing in common now is that we stay in Jurong. LOL.


HOW THE HELL DID WE SURVIVE SIX YEARS TGT?!
Gees. Surviving is one thing. Being together is another.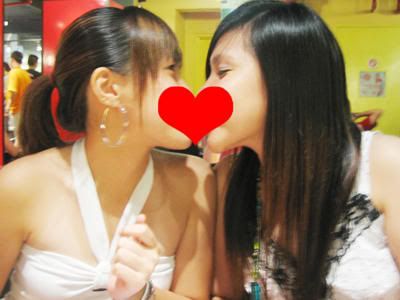 The power of lesbians?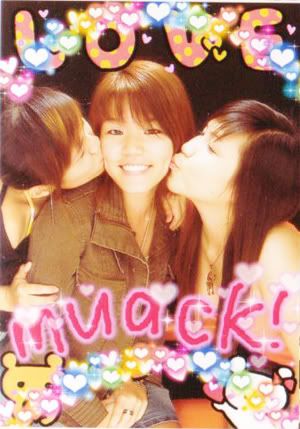 Lesbian -1
They Love Me So Much!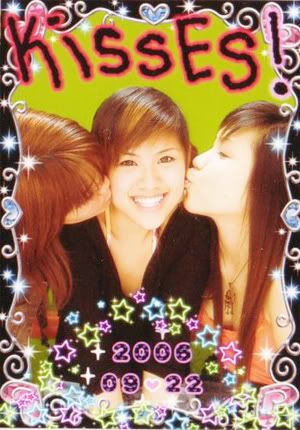 Lesbian -2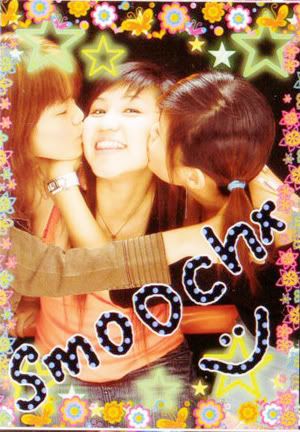 Lesbian -3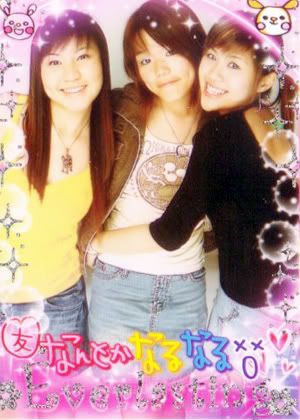 LOOK!
Dawn cant resist hugging me like her SPONGEBOB SQUAREPANTS!


YEARS LATER
.
.
.
.
.
.
.
.
.

THE SISTAS HAVE GROWN INTO YOUNG ADULTS
Yet the mystery still remains unfold
.
.
.
.



But Whatever It Is..... I Love You, Sistas!