Was watching the Tv.. Then i saw this.
"We may be of two different worlds..
But i dont have to know more about my own world.
Instead i can know more about yours.
This way, we both have an additional world to live in."

So its a Saturday... AND I HAD A REALLY BAD DAY. Till my Hero came down to save me.

Firstly, im not working this weekend cause i was suppose to go malaysia with my family, but last minute cancelled. Sad of course, but i just had to live with it.
Mum felt guilty so we agreed that she bring me to shopping today. Yeah - Shopping *shimmering eyes*
But before shopping, she insisted that we collect my passport in the morning because the place would be closed from this mon-thurs for some shit update lar..
So thats how my day started...... BAD BAD BAD.

Passport photo that i sent in was rejected. had to queue up bloody one hour to take a picture. Then had to submit my photo and wait for an hr half to collect the passport. Had lunch around the place then went back at 12.30pm. Fug.. Wait again to collect the passport. Left at 1.30pm.

Started shopping in town till 3pm. Mum was suppose to leave to play mahjong but i dragged her in and out of shops till 3.30pm. So she left....... guess she was super guilty cause she left me with no plans and i had to go home alone. So she offered to bring me out shopping tml again, but i dont think i will go lar. My face was Black the whole morning, sad the whole afternoon. And just as i thought i had a saviour(dawn) who would be coming to my place to help me some stuffs, she decided to change her mind, and not come.
I tell you, my mood was like................ THE DOWNPOUR THIS MORNING~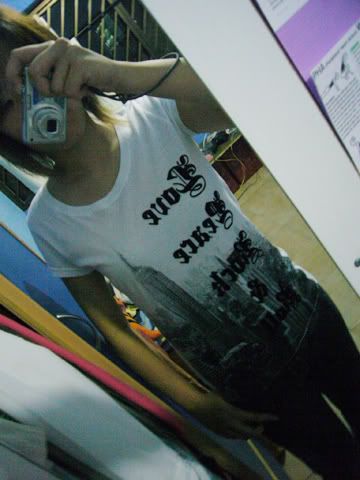 Shirt from Forever21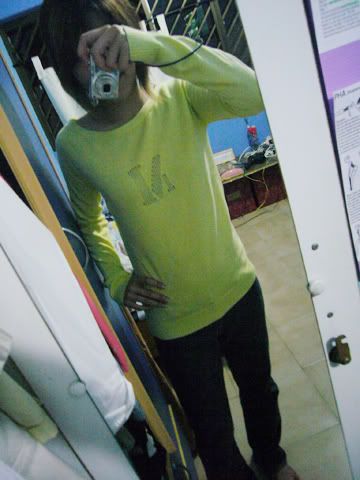 Comfy Long Sleeve from Mango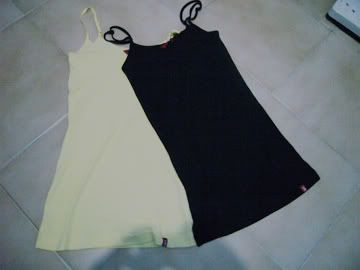 2 Spegs from Espirit

Dragged my relunctant feets to the bus stop, just then, A HERO CALLED!! omg omg omg!!!
Within 30mins he reached! Save me with a wonderful hug and a listening ear too.
So i whine and whine till i drained out and shut up.
Met up his mates and had pizza. Great to know 2 new friends too.. very loving.
Did a very screwed up thing during the meal, felt super bad to see him like this after that.
But he still brought me to Vivo to get my doughnuts that i have been craving for days. *sweet*

Queued up, but after a minute, the person said it was sold out le. Sad lar... but i still hope i will get it next week. Sighers.
Met up with Cherynn and Jack. Chatted and rushed off liao.
2nd screwed up shit - He was late to meet his friend because he had to send me home first. Felt bad in the car again.. But i felt better after he sms me and after i munch my favourite snacks.

A short slideshow of the photos we took today. Captions stated shows how much he cheered me up!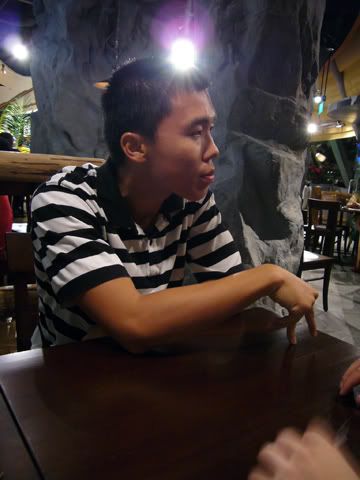 Its been so long since i took a photo with Jack.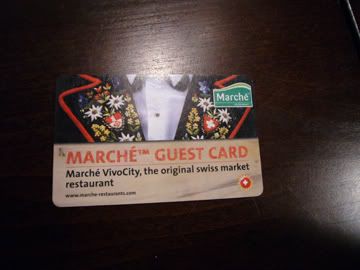 We were at Vivo's outlet.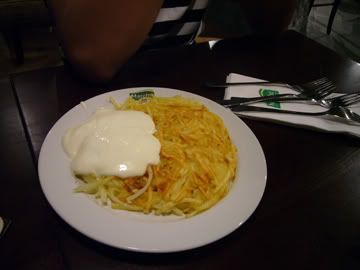 This is good! Rosti (if i didnt mispell it)

Haha.. So hero is at MOS for his friend's birthday celebration. Enjoy your night with cherynn!
I watched Just Married DVD. Its quite a touching show, conveying a message of -You need something more than Love to withstand a marriage. E.g Trust and Honesty. Plus understanding..? Hmmm.. it feels good after watching it.
You learnt an important lesson today.. Doughnuts for sure. But hero of the day.