Okay, its TUES MORNING. Gyming later, project then training.
So my fugging crumpler bag is used to the MAX! haha.. its stuffed to the fullest like some Herbal Chicken ready to cook.

Anyway, Yesterday was the first day of school Re-open.
Got back my FMGT paper. pass by 3marks. Was quite upset at first (thinking that i scored really badly) then i whined over the sms to Mr.Xing. But b4 i knew it, 2 classmates beside me, failed. I was like.... "oh shit. i better shut my mouth now. cause im not the worst" Soooo... i think i pass the paper, not bad le.
i felt the teacher marked quite leniently lor. =/

Received alot of INFORMATION from my classmates that alot of modules are on E-learning this week. Its actually a good thing, cause i got less class to attend to (e.g today, no class at all) BUT INSTEAD, I GOT 2 PROJECTS DUE NEXT WEEK! wth! This week is PACKED WITH PROEJCT DISCUSSION. *smacks madey*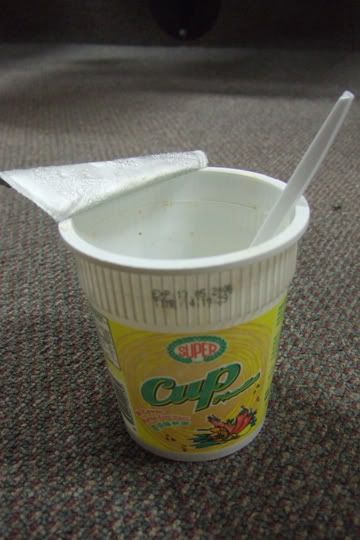 Oh Great, i went into FMGT lecture, eating. (my lunch)



Then the stupid cat scratched and pinched me!!! *CRIES*
One day im going to cook her! *evil grins*

Went to aunt's place to work after school. Met mum at 8pm for dinner.
Then homed.
Chat on the phone with Mr.Xing till 1030pm.
He lights out, i also Lights out lor.
I FELT SUPER TIRED and i slept (w/o on-ing my computer) all the way till this morning 6am.
LOL.
Actually, i woke up at 3am having a bad headache. Wanted to sms Mr.Xing but it hurt so badly that i decided to turn around on my bed instead. *dumbass*



RANDOM:

Oh yah, On friday when i was working between 3-5pm, i and vivien got so bored that we played BINGO. haha.. Justin came along halfway and played with us too. Every round i won =) YEAH! im bingo-queen.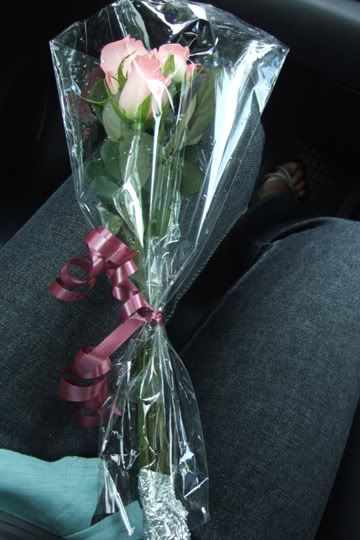 Flowers that he hid at the back of the car seat.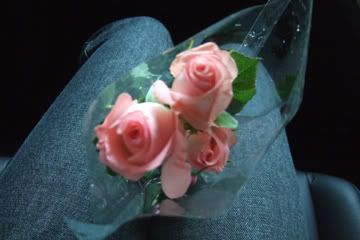 Yeah, 3 pink roses.
Im the princess of the day. =)



His bandaged wrist.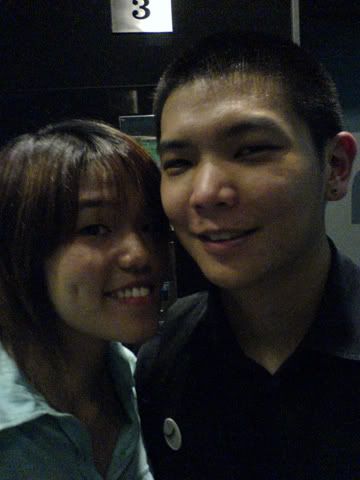 Killiney Kaya Toast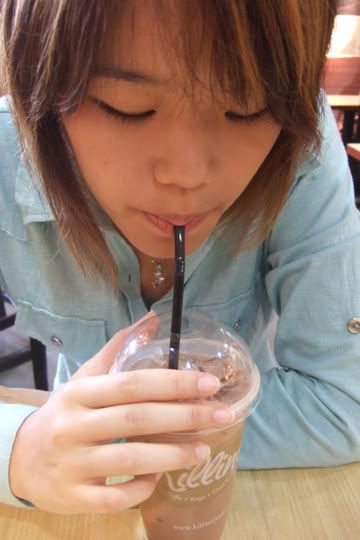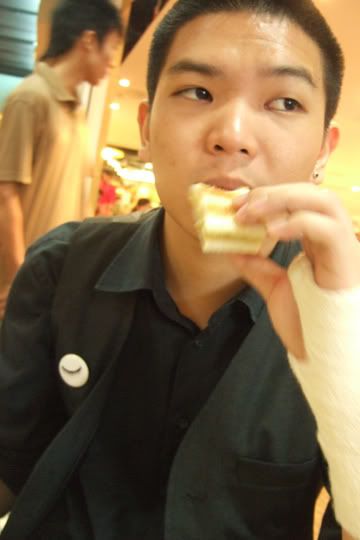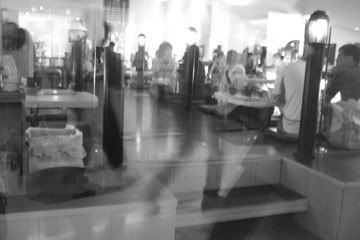 Went to Sakae At marina sq.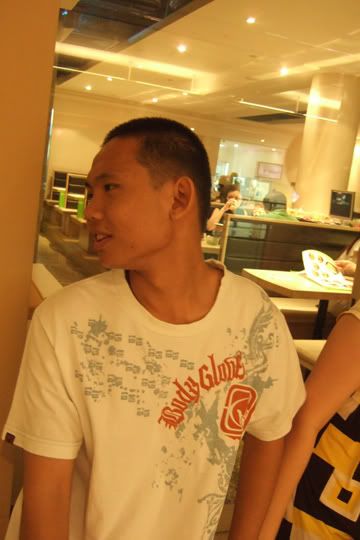 His bunk mate, Mickey.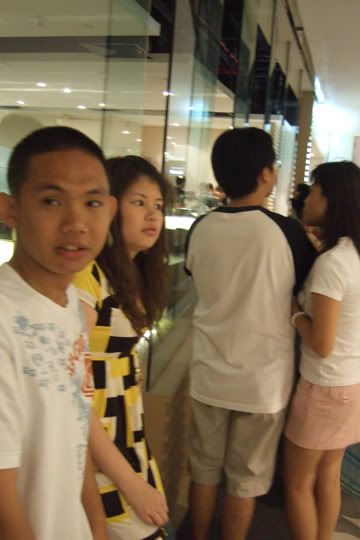 And the Girlfriend who looks like Ang-mo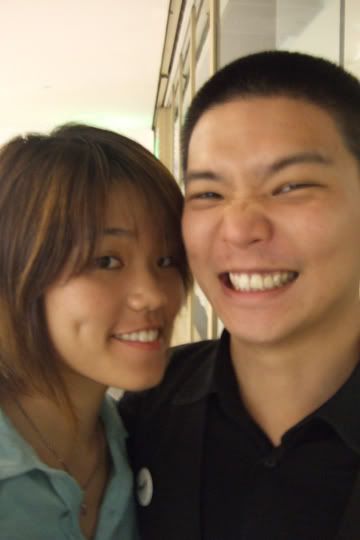 So the cam-whore starts when we were queueing up to get into sakae.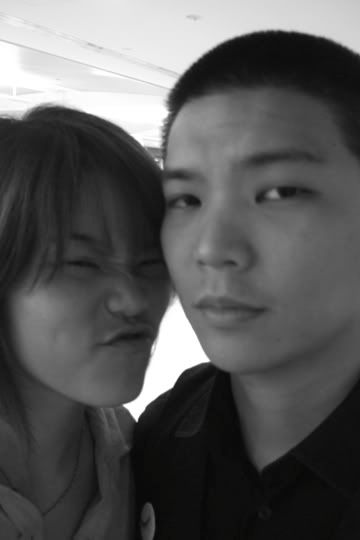 Okay, when he was inside, he tried hard to convince me that his botak looked good on him and i dont believe.
But now........... I like his botak head! Hoho.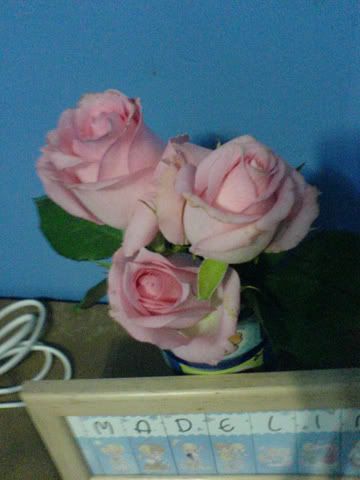 I miss you, boyfriend for 23 June 2007.
Thanks for the day =)