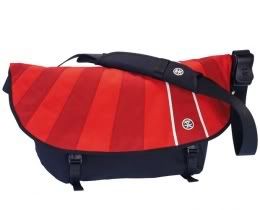 58x30x24cm
23x12x9"
vol 22 litres

Okay! im all set to get this design of crumpler bag le.I know its fugging common but im getting the big size one cause i want a bag that can fit my training stuffs (including the shoe and bathing stuffs) hopefully those camp stuffs too.
Im in need of a new sling bag =)
Hah! I know its expensive. But I want crumpler instead of Timbuk! TimBuk looks "soft" and not "cushion-y" lor.. haha..

Cant decide which colour i should get. Can do a vote for me?
Please decide the colour according to whats nice on me and if its easy to match my clothes anot.