Fug the BLAW paper. I swear im going for the Retest le.

My mind blanked out and i was totally stoneing in the Exam Hall.

Oh Great. I looked at the farmiliar words, knowing that i studied it, but i just couldnt remember the correct definition and rationale to it! OMG!

I seriously felt that, even if i stay till the exam is over, it wont benefit a single mark for the paper. so i 1 hour after the paper.

I dont blame that i played, i dont blame that i never study. Because i DID STUDY lar. -.-

It just couldnt be recalled back. Sigh.

Was upset after the paper.



Slacked in Canteen 1. Headed to library with Fish, Daph and Dongmei.

Studied abit then slept for an hour.

Was scanning through my hp, Damn. I feel like i should just change my phone or lose it. At least all the datas will be gone.

Slacked around before Fish wanted to leave to have her lunch with Dong.

Xing drove down to school with jack to pick me up for dinner. We ended up finding Fish. HAHA. then Jack apologise and everything was FINE le! Weee... so we went to orchard.



Gees. Whats the chances that when you go out with guys, they are the one shopping and not you?!!

LOL. IT HAPPENED TODAY!

The 2 guys practically brought us round and round Far East. LOL. Then we went to Taka to have Paris International Buffet! WEEEEE.... first time having it.



Paris!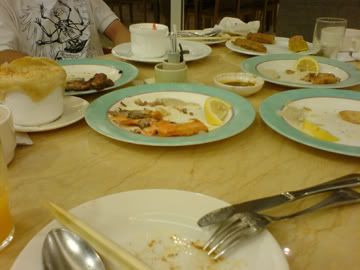 Empty plates =O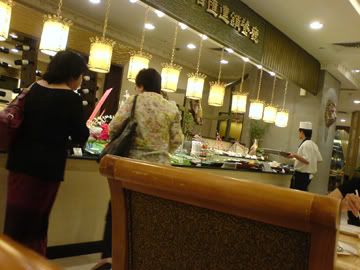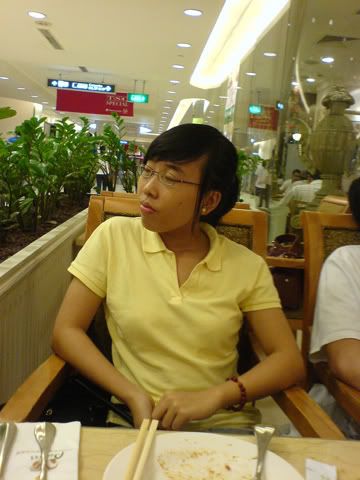 Miss Fishy is tired... okay lar. i was tired too. IMAGINE NOT SLEEPING FOR A NIGHT!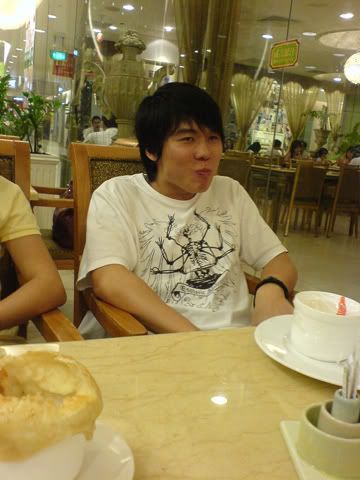 Jack Enjoying the food to the MAX!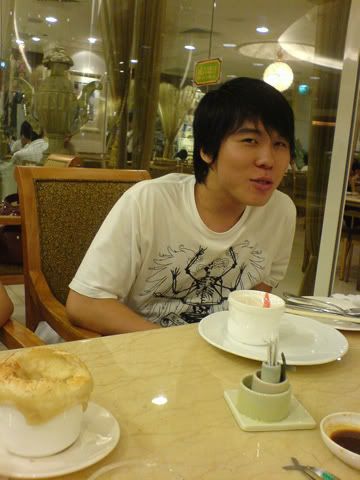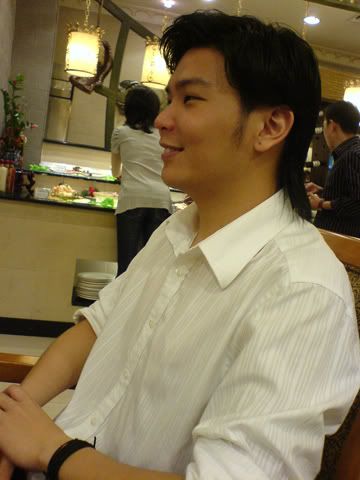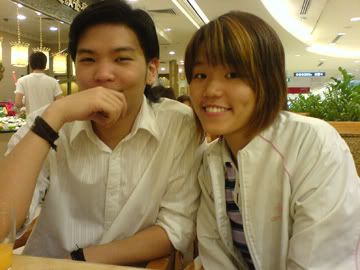 Xing act cool -.-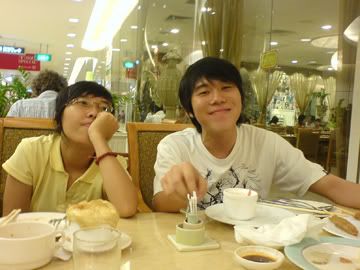 Can see Fish dont wanna take with Jack. LOL.



And then now Xing dont wanna take with me. BooHooooHoooo..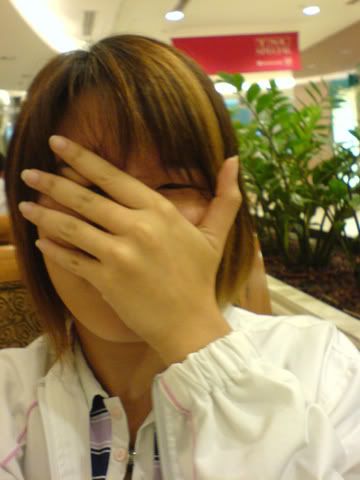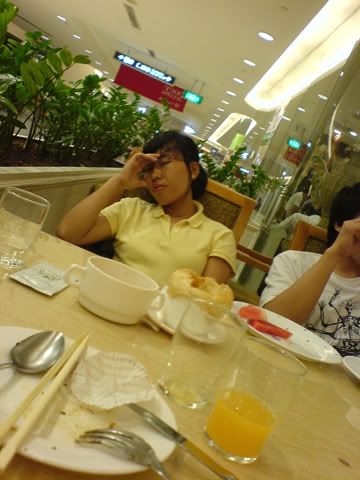 Fish cannot tah han le~~~ Even though there were lots of food there.

Then Jack went to take mini cakes to eat! Omgoodness. i was so full liao. then they decided to play a game.
If a person walks past the outside wearing pink, then we must Oh-Ah-Bei-Ya-Som. loser eat a mini cake.
So we waited..... and waited..... and waited. Finally someone came! Fish kanna the first. Then jack the second. After that, i went to the washroom. But when i came back, i saw Jack's PRICELESS expression. He was Gobbling down the rest of the 3 cakes. LOL. Apparently he lost 3 rounds after that! hahaha...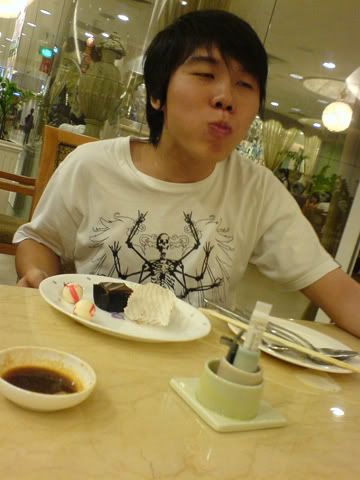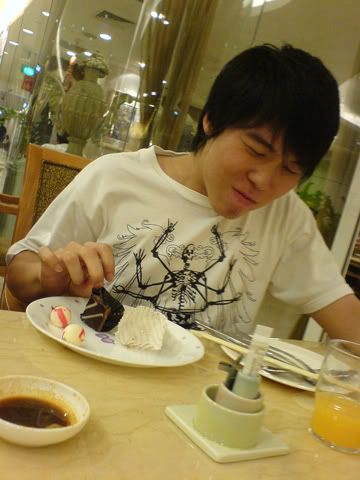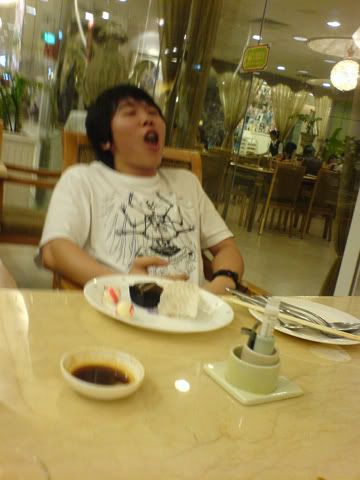 UNGLAM!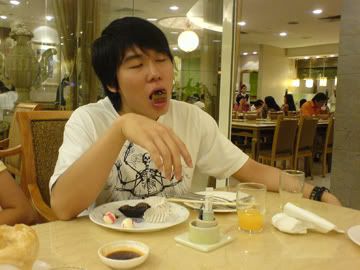 he was dying~~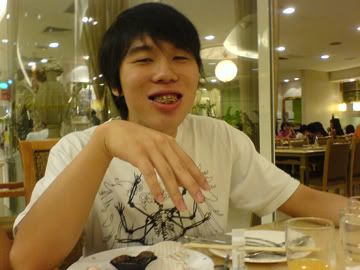 After that, he went to the toilet to bomb it. He was seriously stuck in there for a very long time. wahaha.. then i found out a deadly truth!
Fish and Xing CHEATED ON THE LAST ROUND! poor Jack...
Jack was seriously crawling around the shopping centre after that! Muahahaha..



So Xing wanted to treat us. but we insisted to pay him back at least half of the cost. So... its a "half-treat" lol.. Thanks!

But in return, we psycho-ed him to buy a new pair of shoe. muahaha.. i think his mum really going to kill him le. =p

Xing drove us home and im heading to bed le!



Pisst! Fish: 15 Dollars ar... i swear i wanna see the word "MADEY" on it! LALALALA!! Friday night shall rock!