Im dying for a movie!!! *screams*
Its been some time since i last watched a movie. And i think its time to catch one.
Hmmm..

Had a phone conference with Dawn and Natalie just now. OMGoodness. So long since we last chatted over the phone. And yea~ we are going out tomorrow. I think i will go hunt for my camping bag. =)

RANDOM:
That day when i was over in the school library cafe with Fish, we saw something disgusting.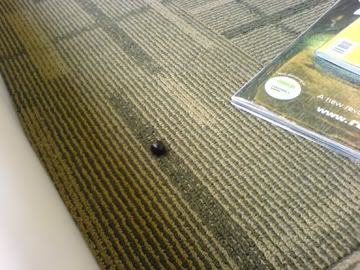 Whats this on the floor......? Did someone drop it?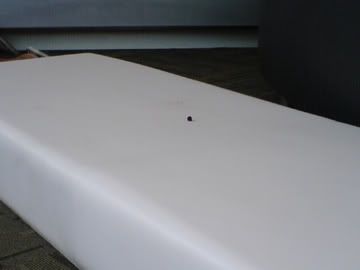 No...... Its found on the cushion too....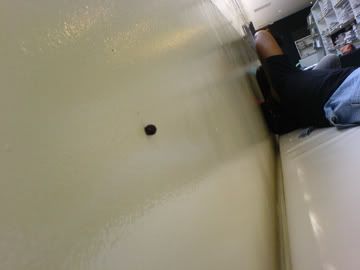 EVEN ON THE WALL!
Wth............ ITS BUBBLE TEA's PEARL!

For goodness seek lar. Do they have some manners anot. Play "shoot pearl" game. How old liao! Somemore in school library lehs! Must you stick the pearl up the wall. -.-

In the Library room. Cold-madness!! Brrrrr...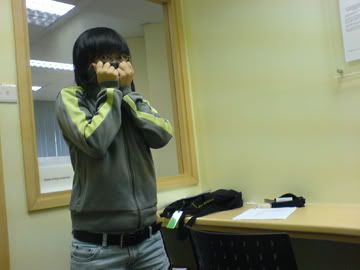 Fish felt like she was in Ice Age.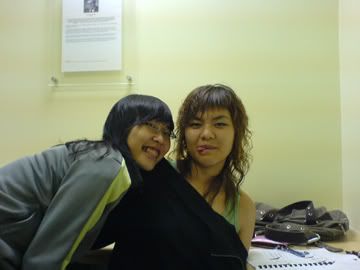 This is Dongmei. =D


Someone just take me away to a happy land.
Where no troubles exist.
Make me laugh at every sentence that you say.
And keep reminding me that i actually exist in this world.

Why are you like this....? *sigh*