HappY BirthdaY to Kah Kian !!
18 years old le wor.. =) hope u'll do well in your studies and work...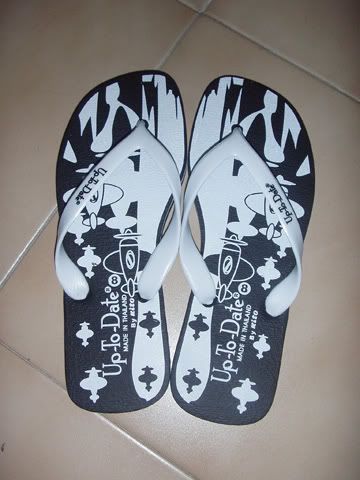 got from school.. 10 bucks. i and jeanette got the same pair. cause only got one colour.

bought a thumbdrive and a 1Gb Mini Sd card. wahaha.. more photos can be taken when i get my hp back! school was selling at a very cheap price lorhs.. thumbdrive 512 for 39bucks. and the mini SD card was 44 bucks. owe Ben 10bucks, cause i borrowed from him. short of $$ mahs.

BCA was total crap lar.. didnt know all the other stuffs except the conditional "IF".. since the time we started waiting for our turn till the time we went into the room to explain our PBL was music and sleep. i was really tired this morning. never felt so tired before, yet had to crawl outta bed cause its Econs lect. *yawns*
went into BCA for less than 20mins then came out le. everything was so waste of time

went to library, sat with yx, ben, jasmine and ray. studied one pathetic page of econs and the rest of the time i was feeling hungry. -.-"
Jac and chyi came, went to canteen 2 to makan then go to snack bar do abit of WCOM project. i just realise got alot to do lehs! darn. died. arghs! i better dont have brain clog.

yx left with qilong. jac and chyi faster ran off too... end up i and the rest went to the bus stop take 157.
this is the part, i almost killed JIAXIN AND BEN!! darn pai seh lorh.. they told ray to send me home -.-
and he really did.
i really felt bad lar.. he stays in tamp lehs.. and he sent me right to my door step plus hold my laptop lehs. =/
on the bus, we ended up talking about mahjong! wahaha.. then met che hao.. eww! so long haben see him le, he's changed and in SIM! *woot*
anyway, ray went to his uncle's place which is very near my my house. so i didnt feel so bad after all. but still, i have to thank him.. its been a long time since someone send me home. haha..

waited for my mum to be home, fell asleep. and when i woke up, i had Gui Chap to eat! YUMMY! super nice... *drool*

she bought more chocos!!