uh oh!! can someone stop Madey from eating! she's been snacking away the past few days. she's too bored at home, no one is talking to her! she cant get her damn eyes glued to her notes for long >.<

Madey also recently found a very nice chocolate to eat - which is also very expensive =/ dont know whats the chocolates name. but its in the tube de. choco outside. and jelly beans inside. got green and pink and assorted fruits flavour. TB30: the chocolates that Mr Lee was enjoying eating the last Tutorial class. she ate finish the whole tube within a night lehs! omg~~ i think she gained pounds le. She seriously needs to stop because theres no training for now to burn off the fats. Her hands are also very itchy now...... she needs to Volley A Ball !!


Had graded assement today - Role playing. Ewww.. this is the first time i feel that Josh really isnt that bad afterall. He was the chairperson and he helped ALL of us alot. thank God he promted questions. if not we wouldnt know how to start our roles. another thing, Mdm actually praise me - not only me lar, but.. last time she used to "hate" me... and she was damn suprise that i spoke well and slowly during the assignment. =P Madey D Great! blehs! wei xuan also got praise. and i think ALL of us did well! -serious- hope our grades are Good too! i felt so happy after the lesson, k. before that i was having a tummy upset - must be some food i snacked on. then i kept going to the toilet. =( fell asleep outside class while waiting for the previous group to finish their role play.

after class met a very good friend at the bus stop. we headed off to causeway pt to walk and chat! He was a PAIN IN MY ASS!! -.- ji tao tio ta shoot until like siao. *grumbles*
i bought a new pencil box.

let me introduce u KUMA KUMA


Guess whats this??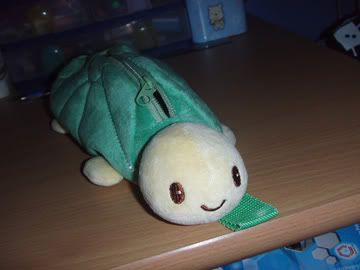 a round head turtle!! Ewww... i love it.

went back jurong east. ate LJS again~~~ then headed home.
i wonder how i can shoot him back... Hmmmmm......

had a chance to talk to Mr lee on the phone just now. haish.. i miss him. and fellow councillors. esp alicia. =( i wanna faster go back see them! but please tell me what i can wear on 50th anniversary. smart and casual. -.-?

Mum will be back this thus *cheers*


this is what we do during IS - LMS leader King Kong Benedict.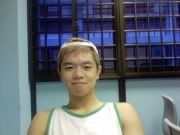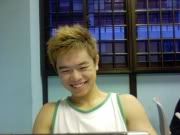 he was exceptionally weird lar... he usually dont want to take pic lehs. then that day he keep allowing us to take! wahahaha... we were all just fooling around with Larry's cap. =P and thats how im falling in love with Caps.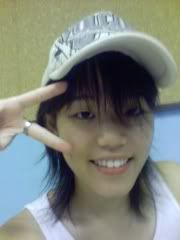 Pei Wen's itchy fingers.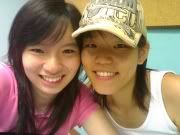 she is my primary school mate lehs... we recognise each other's face but couldnt remember each others name! wahaha...