oh my!! im so xing fu.. bing long really came over to my house with my dinner. >.<
i had dinner then had potato chips session. lols...

just now went online, feeling so hungry. sms ronald, but he didnt reply. then saw binglong online. told him i was hungry and wanted to eat mee.. so he drove to buy and came over. and then he started to hao lian his toe nails, pedicured by himself! wahaha.. damn er xin.
then he told me to help him paint his fingernails too.. =/



it is HIS hands.. not mine!

sent him down to the carpark. saw his mum's car, so he told me to hop on. wow! he drove me to pick his sis up then sent me home again. nice car ride. =) safe rider too! =D dont mind sitting his car again sia! hehehe...

he was very worried that i'll be still hungry. kept asking if i wanted more food. =X i am okay la... no worries. full liao. got ur "love".. haha.. buddy love lar!!
he also quite idiot lar.. change my msn personal msg. -.-"

random pic.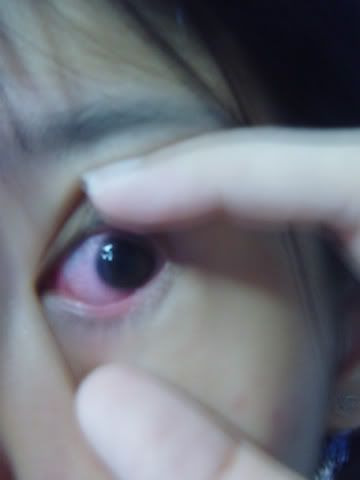 my flu caused my eyes to be liddat on tue and wed. =(