some of tutorial class had picture session today. and it all started with dean taking a photo of himself for his sister. =)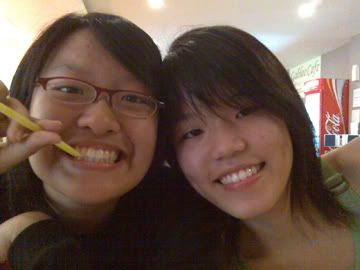 shiling - class buddy.
in clubhouse cafe. food is expensive, and not fantasticly nice. =/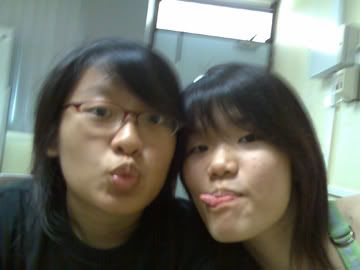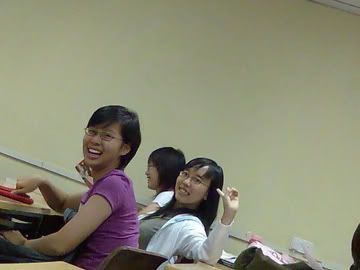 zhiyu and jeanette posing for me =)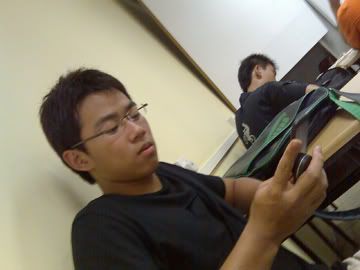 Druce - the guy who always okay, most of the time steal seat from yvonne. lols. he is damn weird, cause he can even snatch a seat when shiling is on the left and im on the right when he sits. isnt it weird that he is SO center!! -.-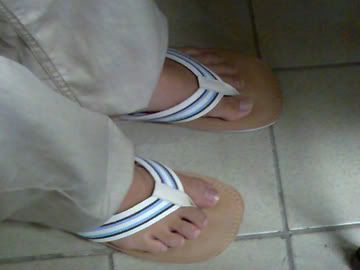 and he dresses weirdly cause he was wearing jeans, shirt and SLIPPER !! i think the whole outfit was nice, until u look at the slipper and it looks weird.
but then again, the slipper cost 75 bucks! what!!!!

we proceeded to library to "study" .. yarh~ "STUDY"

weixuan shall show u how a guy can pose for photos with available materials around the environment.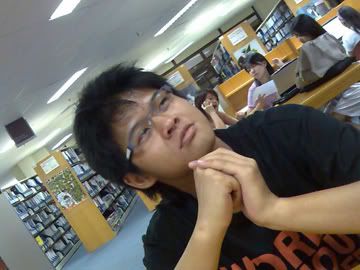 wondering



thinking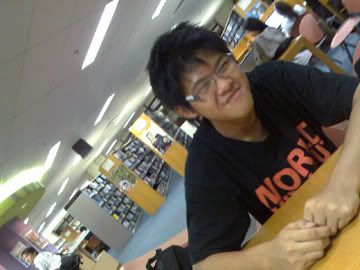 conclusion - evil thoughts!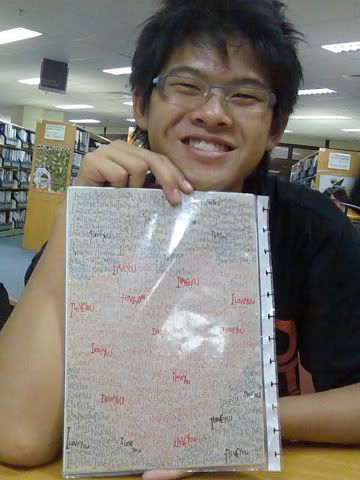 my "iloveyou, imissyou" masterpiece.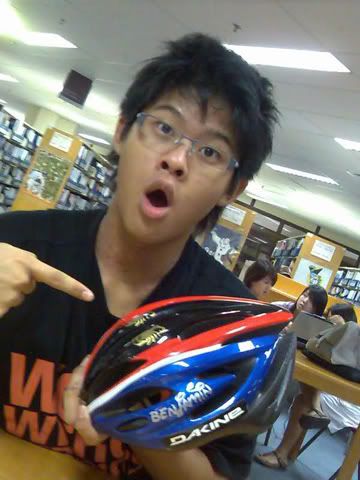 benjamin's bike helmet.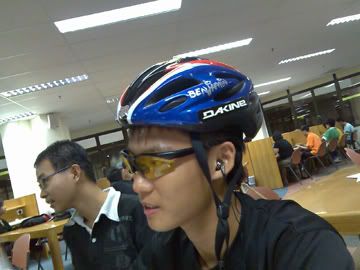 benjamin shows us how to wear it.
this siao kia wearing it in the middle of the library lorhs! -.-"dotx2"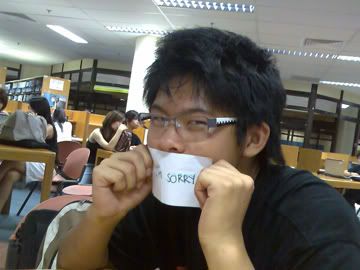 im sorry written by shiling for weixuan cause shiling accidently slip weixuan's spects instead of his forehead. haha!



Take Two ! - eyes cant be seen.



secret peep on me~



weixuan's black and white strip spects.

left at 6pm, only being able to read 2 pages of macroecons~ so dead.
2 more weeks to common test.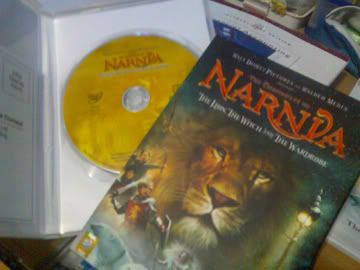 bought Narnia DVD too =D


currently in school library, cause it was after the amb interview. darn, the interviewer's voice is damn man lorhs. -.- quiet room with that deep voice is so scary. this friday results out le. hope will get in, if not, more volleyball lor! =DD