couldnt drag myself out of my bed this morning. so my mum had to wait for me wake up at 1pm then could bring me out for shopping. haha.. my mum spent a bomb on me today.. =/

we made our way to queensway and i bought my new volleyball shoe.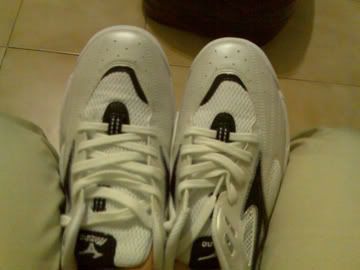 this is the new series of our voleyball shoe. every year the same lar.. jus the front pattern same lorhs. plus. its the cheapest among all vball shoe.
$75.

i also bought another fbt shorts. guess i prefer fbt compared to hyss shorts.

made our way to jurong point and i bought these!!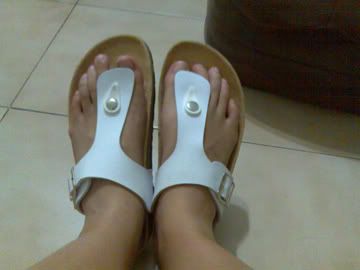 2 for $13... i know its common. but i need shoes lar..

bought alot of FEMALE stuffs. hahas!! then went to buy MORE tibits and sweets. then went to ntuc and bought more rubbish and fruits. apparently, i didnt get my yougart drink. =X

spent about $200 plus today. =/