Mum's great today, partially cause she is leaving for Mysia tml again~
and my brother told her to email us more often.. lols.. then i told my brother that mum actually "nagged" at me over the last email, asking me where i was going and told me to behave myself. -.- she's a winner.

Mom pulled me out of bed to have my lunch. and she used this sentence "faster come out and eat!! later we going to Dan-stevenson!" wtf, of course jump outta bed and go and wash up lar.. hahaha.. its shopping time! i've waited so long before she could bring me there. =p its great to shop there cause theres 75% discount for my aunt's member. cool, right? ive got to admit there isnt very much clothes, but i can say that, the brown jacket that D.A.N loves, is from there =)
the great news is they opened an outlet at Tradehub21.. its the one which the mrt passes when going to Clementi.. anyway, that outlet not much causal wear.. henderson rd de, better!

all prices stated are before discount!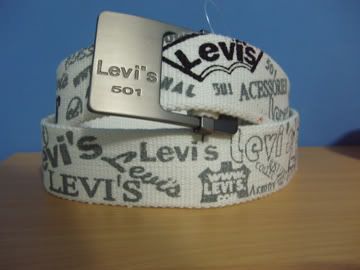 Levis Belt, $28.
dont ask if its real, cause i dont know! but i like it!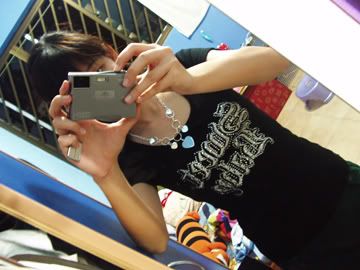 black top, $88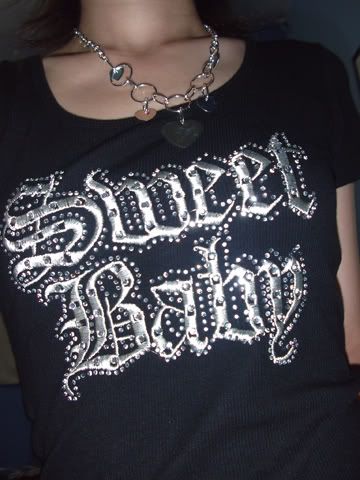 A closer look.. sweet baby!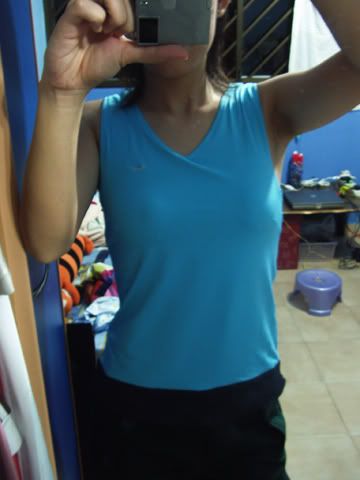 Nike Top. Original de... dont know the price~

Saw another top which is a sleeveless zip up top.. the material very thin and crumpled de.. but it didnt have the colour i wanted. but happen that henderson rd outlet has. and SO happen that this end of the month, they are coming in new stock! so i'm making reservations for that piece.

anyway, we headed down to Tiong Bahru plaza after that. cause Veeko and Wanko last day sales. 70% off..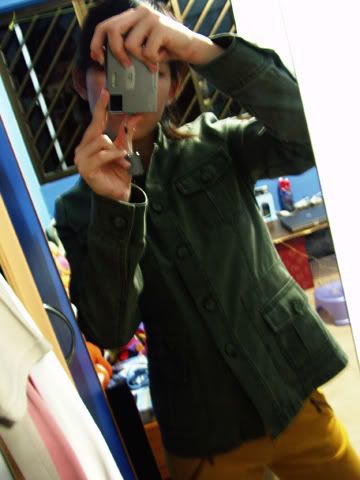 Told you i have great fetish in Jackets! i think this is the 6th piece. =D
but i'm considearing to wear it w/o any top inside. $109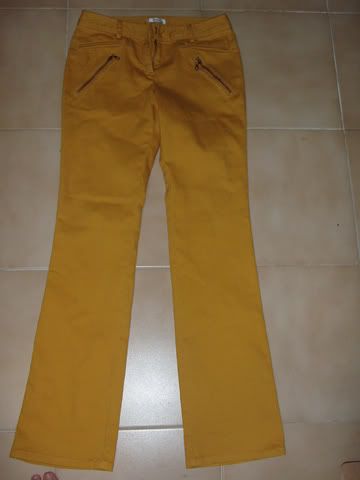 dirty yellow long pants..



green long pants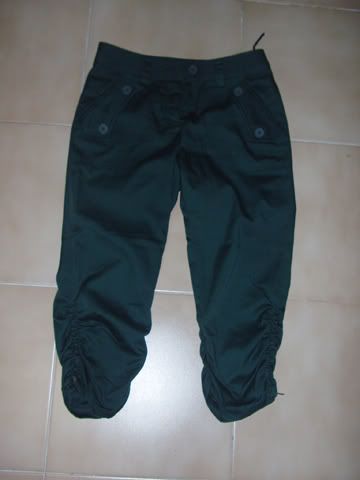 green 3/4 pants..

the reason why there are no prices above is because i mixed up the price tags. =/ but i've got the 3price tags here... $59, $69, $79.. haha.. so dont know!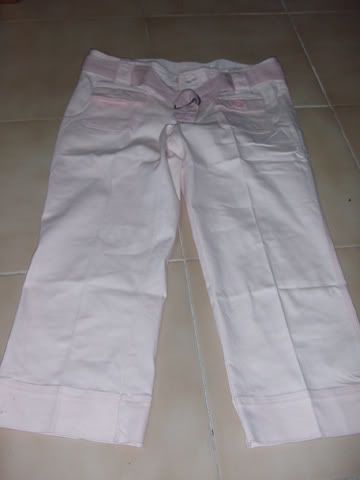 Mum gave this OP 3/4 pants to me long ago too.. but i didnt know, and it hid under the pile of pants in my wardrobe for a long time... haha... now its out, i'll have more pants!

getting so many clothes means i would have to make space in my wardrobe.. actually, what i do is just hang the same type/style of clothes together on my one hanger.. wahaha...

as i was trying on the clothes just now, i took some pictures, w/o makeup! =X nvm, actually theres no difference.. just got to edit the lighting.