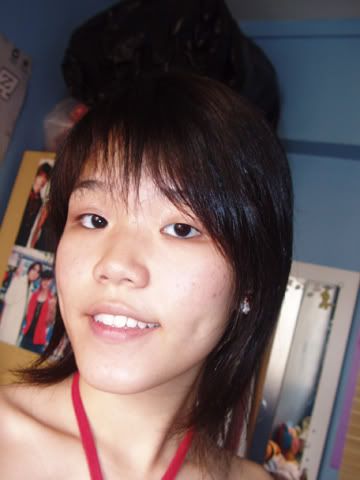 its a day out with Dawn and Natalie.. and the purpose was to accompany dear dawn to buy her course materials, but it turned out to be our they're shopping session. lols..

we went to orchard and walked almost every inch. saw 2 CSS girls. one is Clara, while the other i dont know her name (she is not pretty, so didnt leave an impression on me) anyway, we also saw the campus superband one of the J3 guy. dont know his name too~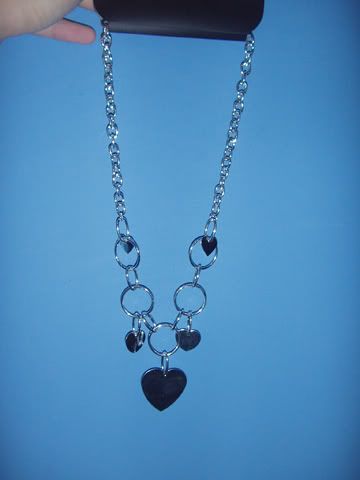 my whole day of walking.. and i only borught home this. its a necklace. i find it very pretty, and i cant believe i spend so little today.

before we left orchard at 10+pm, we went to one of the cafe upstairs at Cineleisure, and they ordered things to eat and drink. i didnt, cause i wasnt in a very good mood, so nothing appetisers me at that time. anyway, there was this male waiter who is an indian, took an extra mile in serving us. initially, i thought he was interested in nat. but after we left the cafe and made our way down to the Basement toilet then out of the building, 2 guys suddenly stop us. and it was the waiter and his friend. guess he had been waiting there since we left the cafe. anyway, he asked for dawn's number. =X SO, my guessing was wrong. hehe... who cares, it didnt involve me. i was pretty quiet throughout the whole thing.
anyway, the guy is pretty friendly lar.. just that (yarhs, nat and dawn knows the reason) shall leave it untold here. =)

we took 502 home, and dawn got the news about her appeal not being successful. that disappointment in her face, makes me feel super ke xi. *sigh* and as for me, my appeal didnt make it through too.. i guess dawn will love her course too lar.. and make new friends. scarly she forget us sia.. =P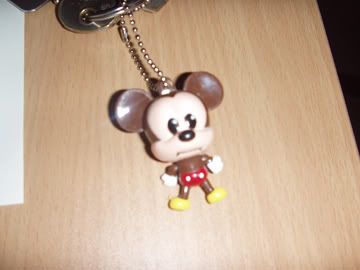 nat got this for me by turning a $1 machine... hehe.. pretty. thanks sis. its on my hp now..

today got to thank ronald for being there for me. although i didnt share much, but he was persistant in forcing me to say anything. partly, cause i didnt know how to describe my feelings too.. haha.. dont know lehs...
think ronald is a good friend lar.. although sometimes he quite insensitive, but i got to forget what he had done in the past, maybe he really didnt know how i felt.
then charles kor called and told me about his problems, i felt pretty helpless too, cause i wasnt in the state to comment/advice much.. just got to tell him that i'll talk to him in the night again.

feeling better now.. looking forward to next week and the movie "take the lead"..