today is the last day of bAoc le.. had lots of performance. and the best part was the pagent. =D that dragonboat guy very good looking sia.. =P but the girls, OKAY larhs~~ not super chio bahs.. but their figure very good. tian arh~~~
after the whole thing, went to complex to find bing long. he sick until wanna die liao still go back to school to do things for tml's cca fiesta.. xin ku ta le.. hope he get well soon too.. cause i was still wondering why he so long haben come and disturb me le.. wahaha..
he bought me da bao then i took a bus home le..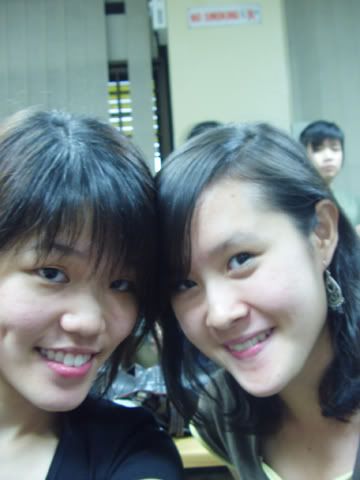 i and winifred (call her wini)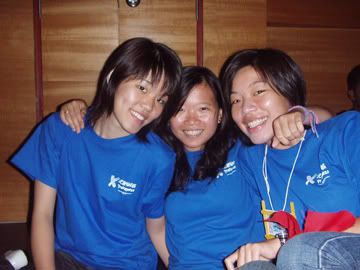 2 leaders. Jiaqi and Davina (not to sure how to spell)



wini, huixin and siying plus me!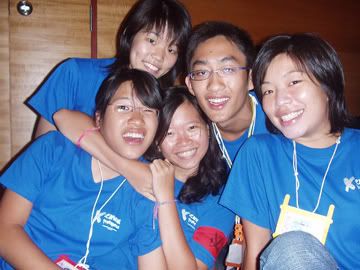 Pearleen (my leader), Junwei the siao guy plus jiaqi and davina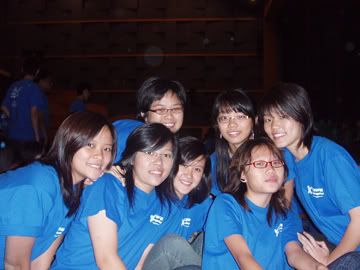 my group girls.. too bad, xiao ling didnt go..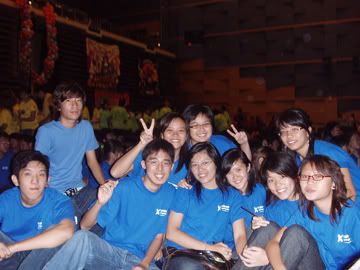 awa-Odori 7 !!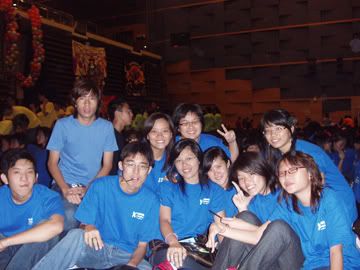 Ive decided to change my blogskin's photos.. most probably the photos of ME lar.. haha.. i think i got enough photos bahs.. hmm.. just got to find time to edit bahs..
"Glamour" page got new pics le!
yeah.. tml is cca fiesta le.. meeting jac, xuan and chyi...