on friday after work .. dawn, chyi, kian and me met up for our own chinese new year celebration at sakae sushi!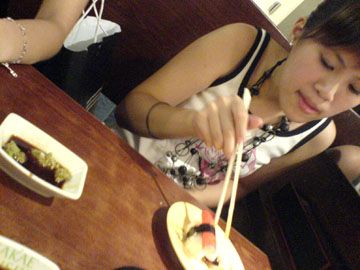 dawn starting out her first plate of sushi..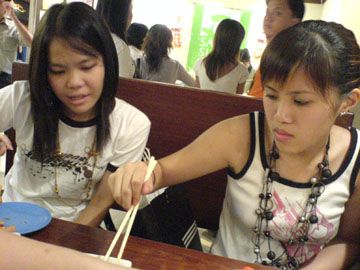 this two girls happen to sit infront of me, so i took another pic of them.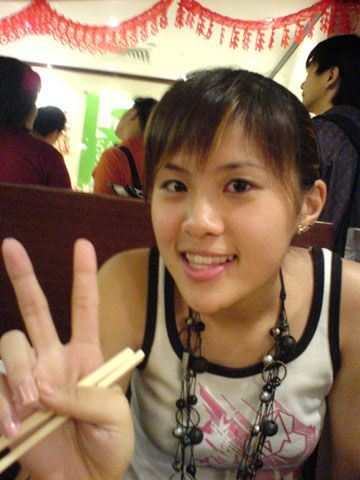 dawn the idiot posing for me. =P


then the YU SHENG came !!!
the assi. manager help us pour those ingredients while saying lucky phrases.


and ta-da.. this is how it looked like with all the biscuits and ingredients.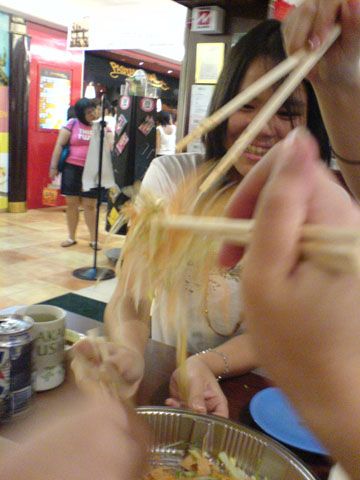 LAO... Dig and Dig ~~ "Good luck for O levels"


the left overs.. hahahas.. quite nice lar.. cause got salmon inside. =/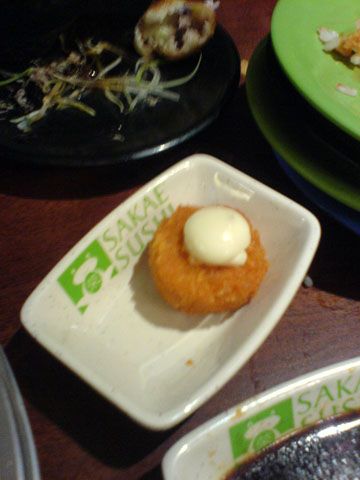 dawn and kian ordered a plate of food which had 3 of this above (picture).
while the guy served to our table, he accidently dropped one of it.
then he didnt take the whole plate back but said that he will return one back.. wahahaha.. this is the one lor.
cute service hor?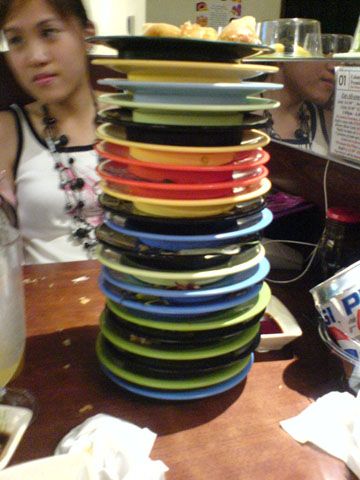 after having so many plates.....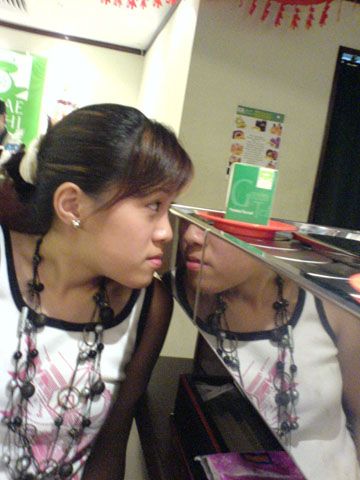 dawn is still eyeing on more variety of food..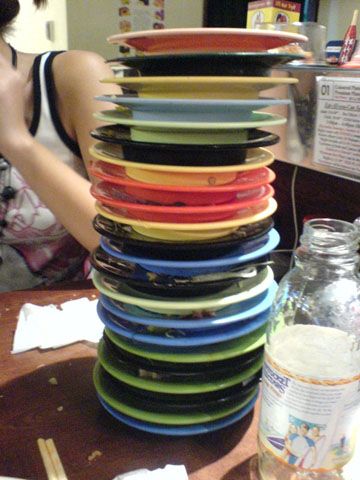 and the plates ended with this high. notice the top coloured plates are different colour.
anyway, i and dawn ate the most lar.. =P


sat was the reunion dinner..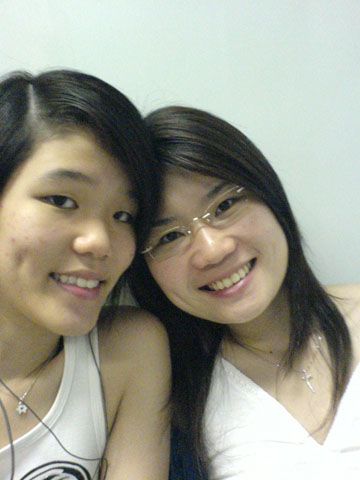 morning went to citylink cause my mum wanna buy a set of jewellery for sis for wedding. i was bored then i saw FOS too.. this sucks.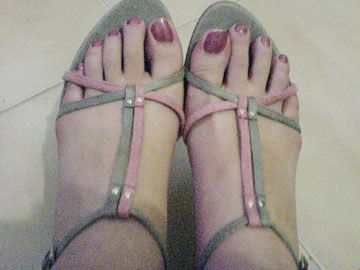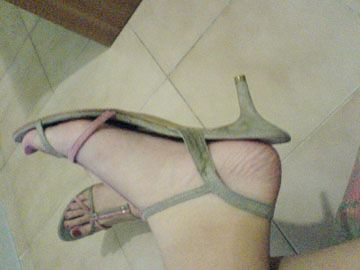 look !! its the thin type..im so dead, i havent worn this type b4. lols.


on sun, first day to collect red packets!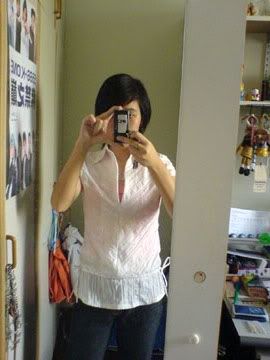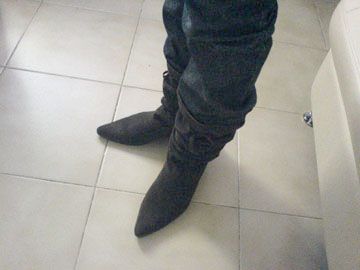 and myself



went to my grandma house for lunch.. then went to IMM to walk walk lor.. got home and my mum prepared some food while i fell asleep while waiting for my cousins. at night, they came then talk and eat. suprisingly, they had no mahjong. so we went out for a movie - as said in the prev. entry.

mon, second day of new yr, went to my uncles house then played mahjong. they didnt have enough player. so bo bian, i had to play. i lost 17dollars. that sucks as they played 1dollar,2dollar.. and is my first time playing with money.

<>tue, in the morning met dawn, yuliang and wei qiang, took a bus down to chyi house.
we gambled lor.. first time for me again~ =/ but they play small small lar.. then black jack i be banker for 3 rounds, i win 26bucks. wahahah! then play in between, i lost most of my winning lor. it was an exciting game, but i think dawn hated that game alot cos she lost 40bucks. lols.

we then headed down to dawn house cos she cant wait for her mum to win back her lost. but instead, they lost 6 more bucks. =/ lols..
as for me.. i dunno why i became so lucky.. i kept having double ace and blackjack. =p guess dawn's mum was impressed too.. but i only bet 1dollar mahs.. so i win in total for the day 27bucks.
abit little lar, considering i got about 6 times backjack and twice double ace. =X

went to meet my mum and bro after that for dinner at jp. at the bus stop, i and cheryll started to take pic.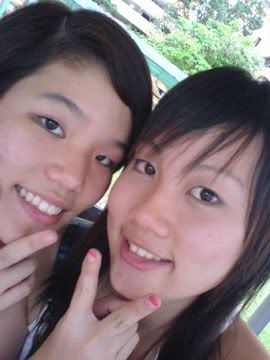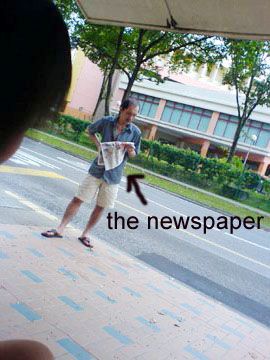 this lao tiko, looked at us since the time he met us walking out of dawn's blk. then chyi was with zitang, weiqiang was with us lor. he kept staring at i and cheryll. cheryll was wearing a clothes with super short shorts. while i was wearing skirt lah. tmd.. he kept looking at us with his newspaper at the bus stop. then he walked infront of us and fakingly read his newspaper. tmd.. wanna peep then peep lor.. act until wanna read newspaper. he kept staring at us lor.. then cheryll almost freak out.
then we decided to let him go up the 99 bus first. he sat infront of us. but he still turn back and look at us lor! asshole. i wanna kick his ass man.

anyway, dawn they all didnt come my house, so i got home and enjoyed the salmon that my mum bought for chinese new yr. =D