i clocked in 11 hours in raffles today.. omg. i cant believe i did it. and i had to stay awake by drinking kopi-O. heng got cai hoong help me make, if not uncle siang would be too busy. at 3pm, dear left with chyi and dawn. and i was left alone with the china girls. came to know that they also dont like FOS. =/
anyway, im here to blog the pictures!
there, my k750i. same as dawn de lor..
anyway, the group of us - chyi, dawn, dear and jiesheng are the Sony Ericsson gang now. we all using sony ericsson lehs! =p
that they at FEP bought nail polish and lip gloss. and tml they are coming over my house after work to paint our nails. >.<>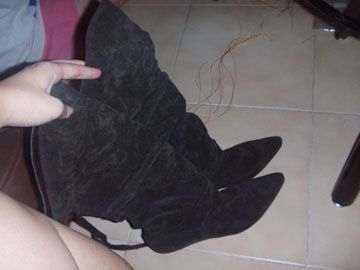 i'll take a picture after ive worn it. =)
it looks black.. but look at the pic below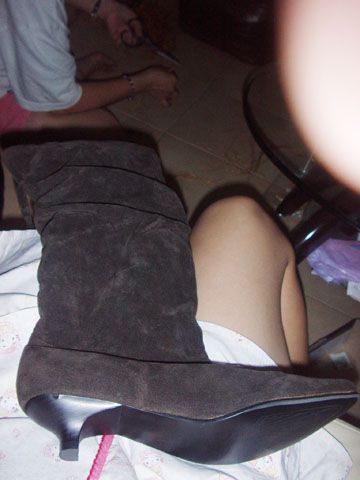 its actually abit green. anyway, i didnt really like the boots cause it didnt have very high heels. but the material good enough can liao. =)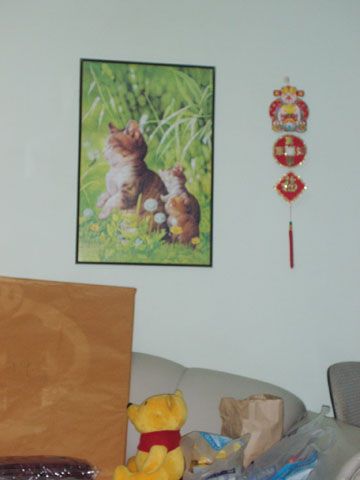 this is the cat jigsaw in my living room le.. lalala.. chio chio.
i see when i can start the precious moment de.. then i will take pictures again.


im in search of Sun Xie Zhi's bio book now.. its been in the market for long le.. and it is chinese. so its so hard to find lor. any idea if anyone knows where i can get it?
then im awaiting to read the da vinci code book. o.O