yeah yeah yeah! my router is okay. and it was down because the fuse of the adaptor melt. =/ i think we've on-ed too long. got the replacement free cause it was a lifetime warrenty.

forgive me for the blur pics.. my phone cammera not good.. then that day daawn wasnt around, so there was no digi cam. ended up all the pics like kns lor.. >.<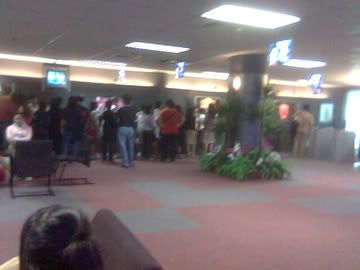 the MCS reception where cheryll was queuing up.
we were so sian and jac started to use my cam to zi lian.
then all never bring their mp3 player, so they used mine till almost no batt.
then my hp let them play game until left one bar! lols... i think they were utterly too bored.
but at least it was worth it cause cheryll got in!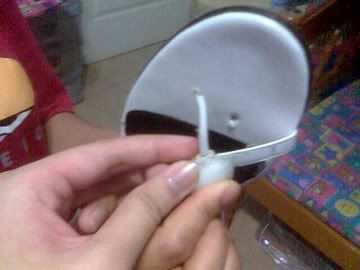 after getting the results... i wanted to drag choon ngee to orchard. but while convincing him, he accidently step on m shoe.. and my shoe broke!!!
so bo bian bought a new shoe at cine.


ta-da!! new shoe.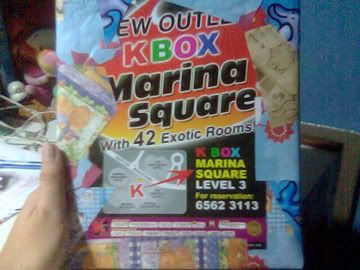 then we bought XH present..
with special instructions from chyi and zt, i use the Kbox flyers to wrap part of his present.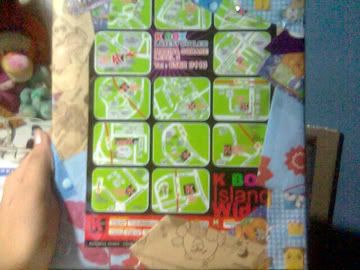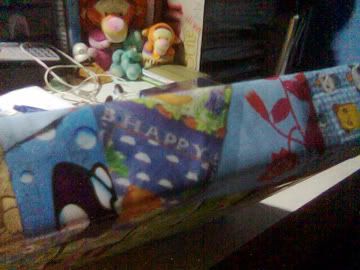 and i use mutiple wrapping papers to wrap.. so there are around 3-4 different wrapping papers in different sizes wraped around it. ;p


as for myself.. i bought luo zhi xiang's album!! got the MTV lehs!!!
you know me de, i seldom buy albums. =X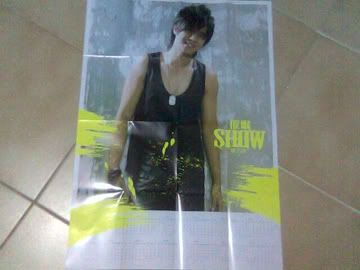 then it gives the 2006 calender.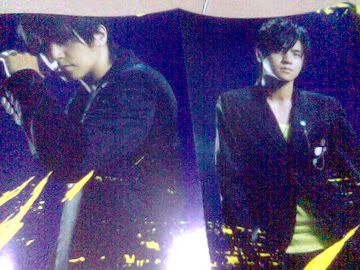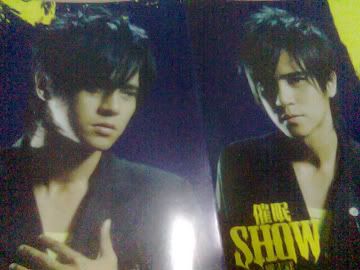 then YESTERDAY, went out with chyi and dawn, cn and xs. the hotel waitress job cannto make it sia! cause have to carry heavy big plates on the shoulder.. so we give up lor.. then walk aroudn find jobs, compare pays. ended up i decided to work with dear at coffee and toast.
when i reached home, then i realise that it was opened by my sis bf fren.. so qiao hor?
the guy's voice very mi ren and he very polite... really hope to get the job. although pay not alot.. but fun can liao.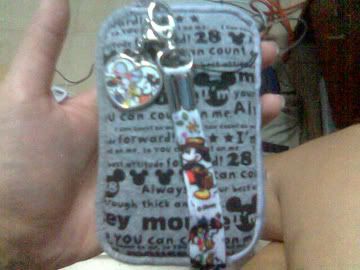 went to buy the puch for zen!! yeah! found my ideal puch.. the L shaped zip then got mickey mouse de.. then the key chain i bought a mickey mouse too.. white de.

met dear at marina then we went to eat sakai sushi.. dawn and chyi was the joker of the day. they kept playing with the wasabi and sause. ended up when the sashimi came, they dip then they almost cry!! lols! i think they are nuts for once cause they continue to dip.. -.-"
but we eat until very shiok.. then dear paid half for us.. xie xie dear.. muacks.
went back to juron.. then js went to LJS buy food.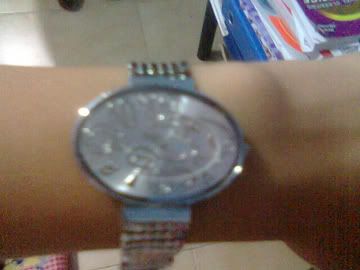 i bought a new watch cos the old one spoil le! mei mei wor.. dear paid another half again.. lols. =X


today is xiang hong birthday!!
dino... happy birthday wor.. hope u like the prezzie from us. play it well k?


bing long bro came online just now le.. seems that he is enjoying himself there. hope now that he is in the town he wont forget our presents.. lols!