Today Ms.Madey is SO SO SO not fated with batteries.

scenerio 1 : Ms Madey wanted to go 500+ to get her SHARP calculator battery changed so as to not get screwed up with a NO battery calculator while doing her Os. BUT, she stupidlyforgetfully forgot to bring her calculator to the market.
then she went around with Mr.Shazzman and Mr.Ronald to find a shop that sold the same calculator, hoping to find the serial number of the battery. BUT, she failed to find a shop that sold her darling calculator. =(
then Mr.Shazzman helped her to call her friend and ask for the battery type. finally, its "LR44" !!
she happily spent $5 to get the battery and went KFC to accompany Mr.Ronald to eat. Meanwhile Mr.Shazzman went for his tution.
She emptied her pocket of heavy things on the table and started feasting on her Shrooms meal.
HAPPILY, she took her stuffs and went back to school.
DAMN it. she forgotten to take her battery along with her!!!
sad to say, Mr.Shazzman helped her to go back to kfc to find, but the search failed. =(
by the way, thanks JieSheng for getting another battery for me at a cheaper price of $3... =)

Scenerio 2 :
JS : Madeline.. your Zen going to no more battery liao lehs.. you see.
Madey picks up her Zen, and it immediately shuts off!!!
OMGosh!! Madey's Zen was pronounced dead.
Conclusion: Zen the battery use up very fast..

Overall conclusion: Ms Madey is not fated with batteries!!


Yesterday was Ronald's birthday.
Meee, Jonathan, JS, Dear, Gl and Jessica bought him a very chio whitey earphone to replace his faulty one. hope he like lehs.. =)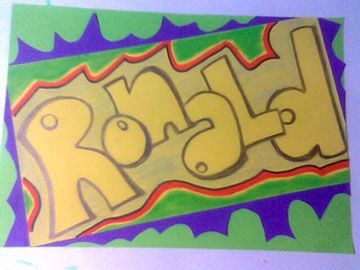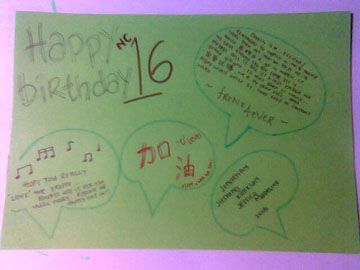 happy birthday Ronald..
its a SMAL cactus in a SMALL container. it can grow lehs. my sister bought it for me.. its cute. and you can hang it on the bag. =D


Lastly..
LET ME PRESENT TO YOU MY BELOVED